If you're one of the 627,000 new businesses that open each year in the United States, you may have considered taking out a loan. Taking out a loan can give your business the resources it needs to grow to the next level.
But do business loans affect your personal credit score? The short answer to this question is yes. To learn more how about this may change depending on your type of business and loan structure, keep reading.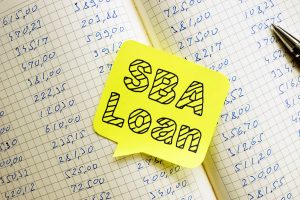 When Business Loans Affect Personal Credit…
The 7(a) loan program is the main program for offering financial assistance to small businesses. There are several types of SBA business loans including the SBA 7A Loan, SBA 504 Loan, and SBA MicroLoan.
The standard 7(a) loan can be granted up to $5 million and can be paid back within a 10-year line of credit. Small loans go up to $350,000 and guarantee a maximum of 75% for loans greater than $150,000.
Most owners starting a small business personally guarantee loans. This scenario often happens among sole proprietors and partners. If your business defaults on its loans, the lender can then collect payments from you.
Business loans may also affect your credit score if you choose to use your personal credit to fund the enterprise. A personal loan may be something like home equity. The payments on these loans will then show on your credit reports.
… And When They Don't
Your business loan won't impact your credit if you keep the two separate.
Business loans from incorporated companies typically will not affect your perusal credit. Incorporated entities include LLCs, C corporations, and S corporations. When you're a shareholder of these businesses you won't be liable for the debt that one of these companies may fail to pay.
Your business loans will also remain separate from your personal credit if you choose a business credit card. You can authorize yourself as a business user for the card and it won't show up on your credit reports.
To keep your business's credit in good standing, make sure that you select a business credit card that doesn't involve frequent credit checks and allows you to make automatic payments.
Another option to finance your business without affecting your personal credit would be through holding your loan against your retirement plan (401)k. These loans would not show up on a personal credit report.
Business loans also won't affect your credit if you only provide your EIN (employee identification number) during the loan application.
It's impossible for lenders to hold you liable if your signature appears on a document that doesn't include your official name and social security number.
How SBA Loans Affect Personal Credit
Business loans can affect your personal credit in numerous ways. Depending on your business's structure, you'll have a higher chance of holding responsibility for loan payments.
The type of business loan and how you choose to handle the default will also determine how your credit score changes.
Proprietorship Business
As a sole trader, your credit score and your business's credit score are one and the same. You're therefore liable for any loan the business takes. If your business defaults, your credit ratings will decrease.
Partnership Business
The same logic goes for a partnership business. Lenders will analyze the credit details of all partners in the partnership before granting a loan.
Say that a partnership cannot repay its loans. The partners will then be responsible for handling the debt. (If a partnership is an LLP, they'll only pay some of the total debt).
Credit scores of all partners will change based on the loan. If the loan defaults, everyone's credit scores decrease.
Limited Liability Corporation (LLC)
Many business owners choose to operate limited liability corporations because they function as separate legal entities. Shareholders have limited liability so they aren't responsible for the company's debts.
If a company cannot pay back a loan or goes bankrupt, it will not affect your personal credit report. Keep in mind the lenders still may request personal credit details from owners before they grant you a loan.
Loan Structure
Lenders may require you to provide a personal guarantee before they approve your business loan. You can use the business's assets to secure alone. But if you guarantee the loan yourself, you have to repay it if the business defaults.
When you first open your business, you may have no choice but to back your loan personally. Many lenders require a personal guarantee from start-ups or small businesses with little credit history. The same goes if you're applying for an unsecured loan.
Resolving the Default
Taking out a loan exposes your company to risk. If your business defaults on the loan, it may have to declare bankruptcy. This will then lead back to you when credits do not receive payments back from your insolvent company.
They may require you to use your own assets to pay back the loan, which would force you to declare personal bankruptcy. Bankruptcy will significantly damage your credit scores. You'll have difficulty qualifying for personal loans, mortgages, and auto loans.
Personal Debts & Business Loans
We've discussed how SBA loans can affect your personal credit. But your personal credit can also affect your eligibility for an SBA loan. If you have high personal debts, it will be difficult for you bro get a business loan.
Lenders will conduct a credit inquiry on both business credit scores and your personal credit history especially when your company is new. Should you use a personal credit card to fund your business, make sure your credit history is in good shape.
Personal Credit Score & Your Business
Your personal credit score is just one of the factors to consider when opening and operating a business. From filing your taxes to creating your company culture, you'll need to learn quickly to make your business a success.
And you don't have to do it alone — check out our blog for more resources.
Learn More
11 Types of Business Loans: SBA Loans, Term Loans and More
Small Business Tips: How Many SBA Loans Can You Get?
SBA 504 Loans: An Ultimate Guide
SBA MicroLoan: The Pros and Cons You Should Know About
7A Loans: The Pros and Cons You Should Know About