Did you know that 31% of credit cardholders didn't redeem any of their rewards in 2020? This means that, even in the face of difficult economic times, many Americans are leaving money on the table. Today we will be comparing "Credit Cards: Cash Back Vs Points" and see which one is a better option.
Using credit cards that offer rewards programs can be a very easy way to put a little extra money in your pocket or fund other purchases.
Some credit cards offer cash back for purchases, while others offer credit card points that can be used for things like hotels, flights, and more. Is one of these types of cards better than the other? Which is better for a business credit card?
Let's dive in and take a look at what you need to know.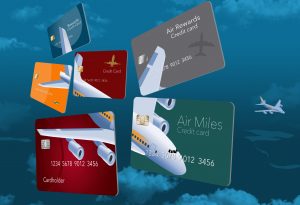 How Do Cash Back Credit Cards Work?
When you get a cash back credit card, it means that every eligible purchase you make earns cash rewards. Different cards have different rules regarding how much money you receive in cash back rewards. Some of these cash back credit cards might be based on a flat rate, while others might give bonus cash when you spend money in certain categories.
Cash back credit cards can be a popular choice because it is more straightforward. It's fairly simple to understand how much money you'll earn every time you buy something. You also don't have to spend time comparing deals when it comes to using rewards points.
That being said, it's important to pick the right cash back card to support your financial wellbeing. Some cards might have an annual fee, which can offset the benefits of receiving cash rewards.
Typically, there are several different options when it comes to how you can receive your cash back. These include receiving a check, having it directly deposited in your bank account, having it apply to your credit card balance, or withdrawing it from an ATM.
(Are you making money as an influencer but aren't sure how to deal with taxes? Take a look at this article to learn about tax compliance requirements for influencers.)
How Do Credit Card Points Work?
There are also countless cards out there that offer rewards points rather than cash back. Not all of these cards require that you pay an annual fee, but you might find that the rewards offered are more beneficial or substantial when using a card with a fee.
It's common for these cards to focus on airline miles and travel redemptions. You typically get more bang for your buck with rewards cards but they can require more management on your end. This is because you will have to become familiar with the details of each card issuer's points program, which can be fairly complicated.
You'll also find that many rewards programs will offer you more value than what you would end up getting with a cash back program. Many people enjoy these rewards in order to make luxury travel accommodations.
Another thing to consider when thinking about getting a card that offers rewards points is that the offers can change over time. This means that if you're signing up for a specific benefit, keep in mind that it might not be there down the road.
(Have you made some money in the world of cryptocurrency? Check out this article to learn what you need to know about paying taxes on crypto.)
The Pros and Cons of Cash Back Credit Cards
Let's first take a look at the advantages of cash back cards. One of the biggest benefits is that they simply aren't complicated. It's common for rewards value to be straightforward. On top of that, there are lots of options out there for cash back cards that don't have an annual fee.
On top of that, there can be pretty substantial welcome bonuses for signing on to these cards.
On the downside, you likely won't get much in the way of travel benefits from these cards. The value of the rewards is also often less than with points. Lastly, your redemption options might be limited.
The Pros and Cons of Points Credit Cards
Points and miles cards offer a number of benefits. These include:
Providing more value than cash back cards if you're a frequent traveler
Having higher welcome bonuses and reward rates
Coming with travel benefits like travel insurance
Allows you to upgrade travel accommodations
On the downside, these cards tend to have higher annual fees than cards that offer cash back. There are also often limited redemption options for hotel and airline credit cards.
Business Credit Cards: Should Business Use a Rewards Card?
When you're running a business, one of your main concerns is saving money. For that reason, using credit cards that offer rewards points or cash back can be one of many money-saving tools you use. It might even be worth creating a strategy to help you maximize your credit card rewards.
You will want to think about your specific business goals when picking out a credit card to suit your needs. For example, if your business requires that you fly often, a card that offers airline miles might make a lot of sense.
What Are the Benefits of Credit Cards for Business?
There are a lot of good reasons why your small business should be using a rewards card. Let's break down some of the advantages.
Helping You Separate Personal and Business Expenses
If you don't separate your personal and your business expenses, you're likely going to be kicking yourself when tax time rolls around. It can make it much easier to have a specific credit card for charging deductible business expenses so it's easier to file taxes when the time comes.
Organization
Having a highly organized machine is essential for running a productive and efficient business. Having a business credit card that you use for all of your purchases can help make it much easier to organize your spending and keep all your info in one place.
Purchase Protection
One of the biggest benefits of using business credit cards is the purchase protection they offer. This can help you rest easy, particularly if you're planning on making large purchases for your business. If something you buy is lost, stolen, or damaged, this card benefit can help cover the cost of repair or replacement.
Expense Tracking and Budgeting
Having a business credit card can also be essential for helping your track and budget your expenses. Rather than guessing how much money you've been spending, you can easily see it all laid out for you. Knowing where your money is going is a key step to running a successful business.
Rewards
Lastly, business credit cards can be great when they have rewards attached to them. They can help you save money for your business. Whether you choose to get a cashback for business card or a rewards points card, this can be a useful tool for keeping your costs down while you conduct your business.
Continue Reading Credit Cards: Cash Back Vs Points and see how it applies to small businesses and taxes.
Are Credit Card Rewards Considered Taxable Income for Businesses?
A question that's likely on your mind while thinking about business credit cards with rewards is whether or not the rewards you receive are considered taxable income. Like all things that have to do with taxes, this gets a little complicated.
In short, when you earn cash back on a business card based on a percentage of your spending, that cash back isn't considered taxable income. This is also true when it comes to other types of business credit card rewards such as airline miles, hotel points, and rebates.
However, there are some instances when benefits you receive from your business credit card could be considered taxable income. One example of this is if you were to receive a bank bonus for opening a new bank account or credit card. These aren't considered a rebate and are instead considered an award, which means they are considered taxable income.
Basically, if you don't have to spend any money to receive a reward, it is taxable income in the eyes of the IRS. If you do have to spend money to receive the reward, the income is not taxable.
It's worth noting, though, that if you get cashback for business it could slightly raise your tax burden. When you are using a business credit card, any rewards you receive should technically be subtracted from the overall cost. This means that you should reduce the amount that you deduct from your taxes.
Basically, your taxable income isn't technically being increased by this situation. However, it ultimately does result in having a higher tax burden.
Credit Card Points: Are You Maximizing Your Savings?
As you can see, there are a lot of good reasons for using a credit card that offers rewards. For consumers that are looking for a straightforward and simple way to put a little cash back in their pocket, cash back cards can be a great option. However, credit card points systems can ultimately offer more value if people are willing to put in the work to maximize their benefits.
For businesses, it's a little different. While cashback for business isn't necessarily a bad idea, it can change your tax burden when tax season rolls around. For this reason, small businesses might consider cards with rewards points rather than cash back.
Are you looking for more information to help you navigate the complicated world of paying taxes? If so, be sure to check out the rest of our blog for more vital resources on taxes.
Now that you have read our article and learned "Credit Cards: Cash Back Vs Points" continue to Learn More and see how we an help you learn more topics that can put money in your pocket.
Learn More
Do SBA Loans Affect Personal Credit Score? (Answer May Surprise You)
10 Best Banks for Small Business in 2022
What Small Business Expenses Are Tax Deductible in 2021-2022?