Congratulations—you've decided to start a business!
Now comes the hard part. Developing a business plan and a business strategy is only part of succeeding as a small business owner. Just as important is finding a bank you can trust to handle your money and work with you as a trusted partner.
Evaluating the best banks for small business is a challenge. But there are some common characteristics that all of them share.
They're trusted lenders with a proven track record of financing small businesses. Many even offer credit cards to cover business expenses. And the best banks offer little or no fees for cash deposits up to a certain amount.
So what are some of the best banks for funding a small business? Keep reading to find out who made the list, including some well-known names and a few you've probably never heard of.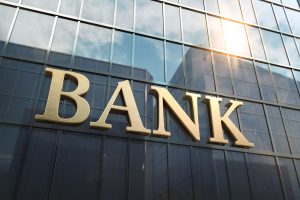 US Bank
US Bank is without question one of the best banks for small business.
It's among the largest banks in the country. This institutional clout furnishes US Bank with a number of accounts and tools to aid small business owners. These include many different loan options, lines of credit, and checking accounts.
For instance, a recent startup will have different financial needs than a more established business. A small account with limited transactions and deposits is often suitable in these situations.
US Bank's Silver checking account is perfect for a small startup. It offers free services for the first $2,500 in cash deposits and the first 125 transactions.
As a small business becomes more established, it's easy to upgrade an account to Gold or Platinum. Plus, US Bank can set you up with some fantastic business credit cards. These cards come with numerous rewards, as well as extended introductory rates.
If you're looking to start a business, having access to a good business credit card is crucial. It helps to cover the day-to-day expenses that come with operating a small business. US Bank's Business Platinum card is ideal for small business owners, with one of the longest 0 percent APR terms in the industry.
Chase Bank
In terms of its overall services, Chase Bank is one of the top banks to secure a business loan and to start a business.
It's a full-service bank, with many loan and deposit features. Chase is also a nationwide bank, which means having the convenience of local branches nearby.
For a small business owner, Chase offers a wide range of critical services. The best Chase checking account for a small business is the Chase Business Complete Banking account. This account has many ideal business features, and the maintenance fee can be waived if you post a daily balance of more than $2,000.
Plus, as a Chase client, you're eligible for fantastic business credit cards. This includes the Ink Business Preferred credit card, which is among the best in its class.
Wells Fargo
Wells Fargo is a long-established bank with a reputation as the place to go for financing a business.
Wells Fargo features a comprehensive array of modern banking services. It has a nationwide presence, and it's noted for offering an extensive assortment of lines of credit and bank loan types.
For existing Wells Fargo customers, there are many options. A small business owner with good credit, and a business record of at least two years, is in a good place to receive funding for a small business. Plus, you can choose between four business checking accounts. These are designed to accommodate ever-larger transaction volumes.
If you choose Wells Fargo, you can access its secured and unsecured loans, lines of credit, and various commercial real estate loans. The key here is that a business owner can find multiple lending options.
Wells Fargo is also a top SBA lender, with competitive rates, fees, and loan terms. The bank makes a point of lending to medical practices, such as physicians and dentists, and it has programs to help finance startups.
Bank of America
Bank of America is another great choice for small business owners.
It boasts an array of banking options for small businesses, and it offers checking accounts that help you save on processing fees for large cash deposits. This can be a lifesaver for small businesses, particularly when they're just starting out.
You can take advantage of two settings in your BofA business checking account. Business Advantage Fundamentals lets you make deposits up to $7,500 without incurring a fee. After that, it's thirty cents for every $100 in each statement cycle.
The second setting, Business Advantage Relationship Banking, allows you to deposit $20,000 without a processing fee. It then follows the same fee schedule as the Fundamentals setting. The best part is that you can switch from one setting to another as the needs of your business change.
This is the kind of flexibility that you can expect from Bank of America. The Fundamentals account setting is perfect for startups and smaller businesses. The Relationship setting, on the other hand, is ideal for larger and more established businesses. Either way, BofA has plenty of options to accommodate small businesses at every stage of their journey.
Axos Bank
Axos Bank is an online-only bank, but it's still among the best banks for small business in the country.
It comes with many of the most important banking options and products, including mobile and desktop platforms for ease and convenience. Online payments, as well as debit and credit card processing are included in its services for merchants. Keep in mind, however, that Axos Bank doesn't offer business credit cards.
An interesting feature of Axos Bank is that it features interest-earning checking accounts. The Business Interest account offers a 0.81 percent APY earnings for accounts that maintain a daily balance of under $50,000 and over $5,000. It might be worthwhile to open two of these interest-earning checking accounts, one for business savings and another for expenditures.
There are other options as well. The Basic Business checking account doesn't earn interest, but it does waive the monthly maintenance fees. Plus, if you incorporated your business after June 1, 2020, you can earn a $100 bonus when signing up with Axos Bank.
As an online-only bank, Axos may not be the best choice for every small business. For one thing, it doesn't offer business credit cards, and it also doesn't accept cash deposits. But, if these are not issues for your business, its generous terms and interest-earning accounts are very attractive.
Capital One
Capital One is a great option when you're looking to start a business.
To begin with, it has an array of banking options for small businesses, and these are often much more exhaustive than the offerings of other banks. Capital One's Spark Business Banking is one option. This platform offers small business owners access to personalized advice and business guidance.
Then there are the usual business products, including various checking and saving accounts, lines of credit, business loans, business accounting, and much else. Capital One also offers merchant services and business credit cards to get a small business up and running.
Capital One's business checking accounts are versatile and flexible. The Spark Business Basic Checking is more suitable for smaller businesses. On the other hand, Spark Business Unlimited Checking is specialized for larger operations. Each account features both mobile and online banking, eliminates service fees, and has unlimited transactions.
Capital One issues credit cards to qualified business owners with fair to excellent credit ratings. Keep in mind, however, that these cards have some of the highest APRs in the business.
PNC Bank
PNC Bank is a large but not nationwide bank, with most branches clustered in the central and eastern portions of the US.
But if you have a PNC branch near you, it's worth considering as it's one of the top banks for financing a business. And even if you don't live near one, it nevertheless has an array of online and mobile banking options. PNC competes well with larger banks like Wells Fargo and Bank of America, offering flexible accounts, business credit cards, and numerous loan types.
For its business checking accounts, PNC Bank offers Business Checking, Business Checking Plus, Analysis Business Checking, and the Treasury Enterprise Plan. The Analysis checking account, as the name suggests, is geared toward business accounting and bookkeeping. The Business Checking account is for small businesses, the Checking Plus account is for medium businesses, and the Treasury Enterprise Plan is designed for large businesses.
All three of these business accounts come with a stipulated number of free monthly transactions and cash deposits.
Regions Bank
Regions Bank is a much smaller bank than many of the other offerings on this list.
Headquartered in Alabama, Regions Bank offers some serious business banking services, including five business checking account options. These include Simple Checking, Advantage Business Checking, Business Interest Checking, Business Checking, and Not-for-Profit Checking. With the exception of the Not-for-Profit Checking account, all of these accounts have monthly fees.
One of the main benefits of doing business with Regions Bank is that it has business savings accounts that allow you to earn some interest. Keep in mind that the interest accrual rates at Regions Bank are not high. But by using something like a Business Savings account or the Business Premium Money Market Account, you'll be getting more than just leaving money in the checking account.
As with most of the other banks on our list, Regions Bank provides a comprehensive array of business services. From secured and unsecured loans to business credit cards, equipment loans, and payroll services, Regions can cover the needs of most businesses.
Live Oak Bank
Live Oak Bank is a little-known but very significant bank for small business loans and funding.
It's ranked among the most active Small Business Association lenders, and topped the list of the most active SBA 7(a) in 2021, with over $300 million in approval amounts. Live Oak Bank grants a number of different loans, including USDA loans, SBA loans, and commercial loans.
Even better, Live Oak doesn't just offer a loan and then ignores its clients. It provides programs and incentives to help small businesses actually succeed, and it also offers loans that are uniquely crafted for a business' specific needs.
Like Regions and Axos, Live Oak has a Business Savings Account where businesses can park their money and earn interest at the same time. The Savings account generates an above-average 0.5 percent APY, which is a great way to help a business grow its money over time. Plus, there's no minimum opening deposit, nor are there any assessed monthly fees.
Either way you look at it, Live Oak Bank has many generous features for small business owners, and this is what makes it such an ideal choice. Despite not having the name recognition and resources of a Capital One or Chase Bank, Live Oak offers a more personal touch for small and local businesses.
KeyBank
KeyBank is another little-known financial institution. Nevertheless, it earns top marks for business checking accounts.
For one thing, KeyBank is very generous with its fee caps. Across all its checking accounts, you can deposit up to $25,000 a month without incurring any fees. This contrasts quite well with most other banks, where you can be charged for depositing cash amounts as low as $5,000 or lower.
There are other incentives as well. If you open a checking account, you receive a debit card that can help you earn rewards through KeyBank's rewards program. The setup is simple: every time you use the debit card, choose online bill pay, or make mobile deposits, you earn reward points which can be redeemed later for cash, gift cards, etc.
The combination of generous incentives and fee-free banking makes KeyBank one of the best banks for starting a small business.
The Best Banks for Small Business
If you're looking to finance your new startup, or even if you've been established for a while, these are some of the best banks for small business.
Ultimately, your choice will come down to which bank is most convenient and which most suits your needs. If cash deposits and business credit cards are unimportant, then you might choose an online bank like Axos Bank. If you prefer a bank with generous loan programs and an interest-earning savings account, you might look into Live Oak Bank.
Being a successful business owner is tough—and it's even tougher when you try to go it alone. But you've come to the right place for advice and resources.
Check out our business section for more tips and strategies to succeed.
Learn More
How Do Bank Loans Affect the Nation's Economy?
Bank Statements: What You Need to Know