Many of us who were born in 70's or before are used to getting our bank statements in the mail and keeping them for long period of time. Either because our parents taught us that or our accountant suggested we keep them. Today we will be discussing Bank Statements: What you need to know.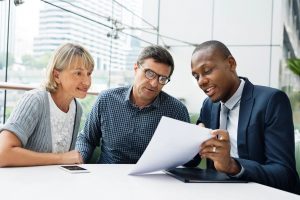 What is the Safest Way to Dispose of Old Bank Account Statements?
Have you ever wondered " How do I get Rid of Old Bank Statements?" There are many ways safe ways you can Dispose of Old bank account Statements. We recommend Shredding them as that's is absolutely the best way to securely Dispose of Old bank Statements.
User In House Shredder: You can buy a shredder from local office supply store or from an online retailer and shred any statements you don't need regularly.
User Shredding Company: If you run an office or have large amount of shredding to do regularly, you can hire a company such as Shred it or Iron Mountain to pickup and securely shred the bank statements.
Soak In Water & Bleach: You can soak paper in water and bleach mixture which will essentially make the data unreadable and unusable. Paper cannot be recycled in this case you should reconsider this choice and may be do shredding instead.
Burn Them: You an burn the bank statements. We don't think its good idea as it creates pollution and paper cannot be recycled in this case.
Throw them away(not recommended): This is definitely one of the ways that you can use to get rid of them but we don't recommend this option.
Is it Safe to Throw Out Bank Statements?
In todays world where you can become identity theft victim just by clicking on a link, its definitely not safe to throw out bank statements.
Your bank statements contain name, address and bank account number and even copies of cancelled checks in many cases. This information can be used for identity theft, open bank accounts in your name or even apply for credit cards.
Should I Shred Bank Statements from Closed Accounts?
You should make sure the bank statements are not needed for your tax purposes or for any other financial(fraud or dispute resolution) or business purpose before you Shred them.
Especially, when the Bank account is closed, you will not be able to login and obtain the PDF copy of the Bank Statements Online. Shredding bank statements instead of throwing them out is a very good idea.
When Can you destroy bank statements?
We usually recommend keeping bank statement statements for usually for 7 years. This fulfills Tax (IRS) requirements and most financial requirements.
If you don't like to keep stacks and boxes full of the bank statements, you can always download PDF from your bank and keep soft copy or scan the hard copy statements and keep them on your computer or online such as Dropbox or similar service.
Learn More>> How Long Should I Keep Records
Is there any reason to keep bank statements
Yes. There are 2 major reasons to keep bank statements. If you don't have enough space in your home or garage, you can always save pdf version of the bank statements or scan and save the statements in online service such as DropBox.
Tax Preparation and IRS Requirements: IRS requires you to have substantiation of the expenses or income claimed on your taxes. In most cases IRS audits up to 3 years and in many cases IRS can audit as far as 7 years. Hence we recommend keeping your bank statements to substantiate your Income and Expenses claimed on your Tax Returns.
Fraud & Dispute Resolution: In case bank makes any error in deposit or withdrawals or someone uses your account for unauthorized activity you need to know and may need back documents to file for Fraud or Dispute with the Bank. Hence we recommend keeping bank statements in a PDF or Hard copy format.
Tip: Maintain files securely for at least seven years. In an event of IRS Audit, you will be required to produce supporting documents. Learn how to Avoid and IRS Audit by learning more Here
In Conclusion, Our Article " Bank Statements: What you need to know" covered important topics such as bank statement retention, why to retain bank statements and how to get rid of them safely. We recommend reading our other articles by clicking here : Learn More>>>
Learn More
How do Bank Loans Affect the Nations Economy?