Covid 19 has forced all industries to adapt and many sectors such as banking has been forced to adapt new ways to
serve its customers.
Before Covid 19, you were forced to go in the bank and show your identity i.e. Drivers License, State ID or your passport if you wanted to open your bank account.
Now you can simply upload all the info and sign using DocuSign and open your person or business account very easily. We have shared few easy steps on How to Open your a Bank Account Online: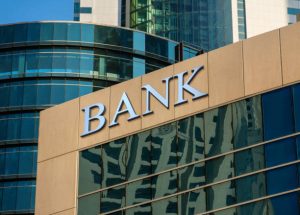 How to Open a Bank Account Online?
Opening a bank account online is a pretty straightforward process these days. Most banks offer some sort of online banking, and many of them will let you open an account entirely online.
Here are the basic steps you'll need to follow:
First, find a bank that you're eligible to open an account with. There are lots of different banks out there, so take some time to compare their offerings and see which one is right for you. Once you've found a bank that you're happy with, go to their website and look for the option to open an account.
Next, you'll need to gather the required information. This will vary from bank to bank, but generally you'll need things like your Social Security number, driver's license, and contact information. You may also need to provide some financial information, such as your income level or employment status.
Once you have all the necessary information, simply follow the instructions on the bank's website to open your account. In most cases, this will involve providing your personal information and then choosing a username and password for your online banking login. Once you've completed all the steps, your account should be ready to go!
How to open a Business Bank Account Online
Business bank account online – it's easy to find the right one with a little research. Businesses have different banking needs than individuals, so it's important to find an account that offers the right mix of features and benefits.
The first step is to decide what type of business entity you have. This will determine what kind of business bank account you need. For example, a sole proprietor would need a different account than a partnership or corporation.
Once you know what type of account you need, you can start shopping around. There are numerous banks and credit unions that offer business accounts, so take your time and compare features and fees.
Once you've found the right account, you'll need to provide some basic information about your business, such as your business name, address, and contact information.
You'll also need to supply your Social Security number or Tax Identification number. After your account is open, be sure to keep track of your transactions and monitor your balance to avoid overdraft fees.
With a little effort, you can easily find the right business bank account online to meet your needs.