Are you a business owner looking to obtain a loan for your business? Are you unsure of which loan best fits your needs? Finding suitable funding sources can be difficult, especially if you are unsure which best suits your situation. Our Article 11 Types of Business Loans will help you pick the right type of loan whether it may be SBA, Term loan or different type of business loan. Continue reading to learn more.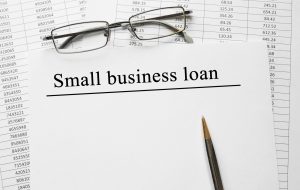 There are many different types of business loans available. To help you make the right decision for your business, we will go over different loans available to your business, including SBA loans, and how to choose the best lender.
Term Loans
Term loans are among the most common business loans that allow businesses to borrow a lump sum of cash that you repair in installments over time. The length of these loans varies depending on the company you work with and their terms and conditions.
In general, short-term loans are only a few months, whereas medium and long-term loans can last for years. Most term loans are between one to five years.
You can use these term loans for various business needs. For example, you can use it to purchase real estate if needed.
Other ways to use term loans:
Hiring new employees
Refinancing debt
Expanding your business
Purchasing equipment or inventory
You can obtain a term loan from credit unions, banks, and online lenders. Term loans have favorable interest rates, especially if you get a longer-term loan.
Business Line of Credit
A business line of credit is what it sounds like, a revolving line of credit. This gives your business access to a specific amount of capital that you can draw from whenever you need to. When you pay back what you used, those funds become available again.
Business lines of credit are very flexible and can help your business access working capital. Many companies use lines of credit to buy inventory and pay their suppliers.
Other ways to use business lines of credit:
Fund a new project or contract
Pay for urgent expenses
Pay late invoices
When using your business line of credit, be sure to pay it back on time. If you don't, you may lose access to your working capital, and your lender may impose late fees.
SBA Loans
You can get an SBA loan through the United States Small Business Administration. The SBA secures these loans, making them a much lower-risk loan for lenders who authorize SBA loans.
Through the SBA, there are several loan programs that each have their own requirements. The lenders who work with the SBA may also have their own additional requirements you must meet before they approve your application.
SBA loans were specifically designed to help small businesses who struggle to get financing through other loan programs. It is important to note that SBA loans require a lot of documentation and are harder to qualify for, but they offer longer repayment terms and lower interest rates.
If you are unsure of what paperwork you need or if you need help filing your SBA loan paperwork, you can reach out to a reputable tax advisor. They can help you prepare your paperwork, and they may also provide you with guidance on your business plans.
Equipment Financing
Equipment financing allows you to borrow money to replace or purchase equipment. Equipment financing is typically structured as a term loan, which means that you make payments in installments with interest.
Equipment financing is excellent for small businesses that need to purchase equipment. These loans tend to have an easier approval process, and they have favorable loan terms such as fixed interest rates and longer repayment terms. This makes it easier to manage and predict your upcoming payments.
Microloans
If your small business only needs a loan under $50,000, you can apply for a microloan. This option is an excellent choice for startups and small businesses since this loan has less stringent requirements for collateral, credit scores, and your length of time in business.
Invoicing Financing
Invoicing financing works well for businesses that regularly invoice or bill their customers. Your business can borrow against unpaid invoices and use the invoice as collateral.
This type of financing can provide assistance if your customers take a long time to pay their bills and you need access to working capital to cover expenses. Although this option seems like a good option, it comes with high fees compared to other available loans.
Merchant Cash Advance
Merchant cash advances, or MCAs, allow your business to exchange future earnings for quick money. With MCAs, your business receives a lump sum of cash which you pay back using a specific percentage of your daily sales.
Commercial Real Estate Loans
Commercial real estate loans are commonly used to develop or purchase commercial properties such as restaurants, hotels, office spaces, and more. Your business can also use a commercial real estate loan to buy an existing property, construct a new property, expand an existing building, or refinance debt.
Business Acquisition Loans
A business acquisition loan is used to fund the purchase of an existing company. You can use the funds to buy a franchise, purchase an existing business, or buy out a business partner. These loans are typically structured as medium or long-term loans.
Personal Business Loans
A personal business loan is a personal loan used to purchase inventory, marketing initiatives, or payroll. If you are a newer small business, personal business loans may be the right way to go because it is harder to get a loan with little to no previous operating information. Personal business loans are based on your personal financial history instead of your business's history.
Business Loan Requirements
Depending on the loan you wish to apply for and the lender's requirements, there are different requirements you must fulfill to get that approval. In general, traditional loans from credit unions or banks have stricter standards, whereas online lenders provide better flexibility.
However, all lenders usually consider many factors such as your business history, financial status, debt, credit scores, and more.
Common business loan types and their major requirements:
SBA loan: business plan, personal credit score, business credit score, financial history
Online term loan: In business for at least one year, revenue, credit score
Traditional term: credit score, in business for two years, collateral, business credit score
Equipment financing: equipment as collateral, in business for at least a year, personal credit score
MCA: Annual sale of at least $50,000, two years of credit card sales history
Microloan: business plan, personal and business credit scores
Commercial real estate: net operating income, personal and business credit score, in business for at least two years, financial history
Although these are the crucial things most lenders look for, their requirements may change. They may also require you to show financial records and equity before approving your loan.
Business Loan Interest Rates
When evaluating your business loans, be mindful of your interest rates. Just because a lender approved you does not mean that you should take the offer. Take your time to look over the interest rates and reach out to other similar lenders to see if they offer you something different.
Ultimately, the interest rates on your business loan are the bulk of your loan's costs in addition to any other fees the lender charges. Each lender provides its own interest rates based on your personal and business credit scores.
Standard interest rates based on the lender:
Credit unions or banks: between 1.8% and 5.9%
Online or alternative lenders: between 4.9% and 30%
As stated earlier, your interest rate will vary based on your personal and business credit scores, so be sure to compare your loan to other offers before you make your final decision. Of course, if you have any questions about your rate or if there is room for negotiation, reach out to your lender for clarification.
How to Get a Business Loan
Once you figure out what loan you want, the first step in getting a business loan is deciding where to apply. You have the option to either go through an online lender, credit union, or a traditional bank. It is best to apply wherever you qualify for the lowest rate.
How Good Are Your Finances?
SBA loans and many banks typically offer competitive interest rates, but these low rates come with specific requirements. For example, you will most likely need to be in business for at least two years with strong annual revenue.
You may also need a good credit score for them even to consider your loan. On average, most lenders want you to at least have a 650 and a low debt to income ratio. If you have bad credit or you don't otherwise meet those requirements, you may be able to get a loan from an online lender.
What Type of Funding Do You Need?
Several different types of business loans are available for you to apply for, but not every lender offers these loans. For example, if you plan on using your loan to buy heavy-duty machinery, it would be best to work with a lender with dedicated equipment financing.
If you want ongoing working capital, a business line of credit makes sense. You can use the line of credit like a credit card. If you wish to apply for an SBA loan, you can find participating lenders on the SBA lender match tool. Loans from the SBA can be as much as $5 million.
When Do You Need the Loan?
If you need financing right away, online lenders are the best option for you. These lenders have an automated process that helps them review applications quickly so they can offer fast business loans. If you can wait more than a few days, you can apply for an SBA Express loan which also provides quick turnaround times than other federal loan options.
How to Choose the Right Lender
If you have multiple lenders who meet your needs, see if any of them have a pre-qualification process. This will help you see what your estimated interest rate will be.
Of course, that may change when they conduct a hard pull, but you will at least have an idea of what they would offer. Be sure to check their reviews on third-party platforms such as the Better Business Bureau or Google.
Get Your Application Materials
Each lender requires different documentation for their business loan applications. In general, they all share certain materials in common that they each look for.
Information About Your Business
The information a lender will need about your business is your business's name, tax ID, and address. They may also ask about a business plan or a loan proposal that outlines how you plan to use the loan.
Financial Statements
Depending on the lender, they may ask for both your personal and business financial information. This includes documents showing your annual revenue, tax returns, profit and loss statements, and bank account statements.
Details About Listed Members
If you aren't the only business owner for your small business, the bank will most likely request personal information about the other members involved. In general, they will ask for social security numbers and addresses for anyone who owns more than 20% or 25% of your company.
Review Your Business Loan Application
Before you send off your application, it would be best to have someone else look over your application. If you would like, you can reach out to the Small Business Development Center to have a business professional look over your application and your business plan. They can also provide you with information on who you can contact to obtain financing.
Follow the Lenders' Instructions
Once everything looks good to go, you can go ahead and send off the application. Each lender has its own instructions on how to send it in. Some may require you to send them electronically, while others will want to meet you in person.
No matter how you submit your information, it would be best to find out how long their turnaround time is. That way, you will know when to expect a decision about your approval or denial. Most banks have online portals where you can check the status.
Find the Right Business Loan
SBA loans are an excellent way to fund your business needs, but they do come with stringent requirements that your business may or may not need. If you are unsure what loan is best for you and your business, you can reach out to a Small Business Development Center to get you connected to the right lenders.
If you found our article "Different types of business loans", helpful and want to learn more about essential business loan and tax information, take a look at our blog! We have tons of resources to help you get your business on the right track.
Learn More
Do SBA Loans Affect Personal Credit Score? (Answer May Surprise You)
Small Business Tips: How Many SBA Loans Can You Get?
SBA 504 Loans: An Ultimate Guide
SBA MicroLoan: The Pros and Cons You Should Know About
7A Loans: The Pros and Cons You Should Know About