Imagine you have a business you love, but you can't seem to bring in enough cash. Before you close your company, consider if you can take out multiple SBA loans.
When looking at lists of small business tips, you may not think about getting multiple loans. However, you can get multiple loans if you're smart about it.
Read on to learn about the requirements for multiple SBA loans.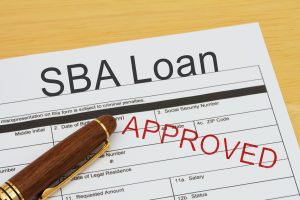 Maximum Borrowing Amount
You may be able to get multiple small business loans from the Small Business Administration (SBA). The SBA doesn't limit the number of loans that you can have, but it does limit the amount of all loans a business receives.
Regardless of the type of SBA loans you want, you can only borrow up to $5.5 million. So if you currently have a loan for $1 million, your next SBA loan can be up to $4.5 million.
Be sure to keep that in mind when deciding where to seek new small business loans. That way, you can get the money you need without exceeding the SBA maximum.
Business Requirements
The exact requirements can vary depending on the loan program you want to use. However, you generally need to have a business that operates for profit, so non-profits don't count.
Your business also must meet the SBA's definition of small, and the numerical requirements vary between industries. Other requirements include that your business isn't nationally dominant in your industry, but it can be any business structure.
If you aren't sure if you meet all of the requirements, you can speak with the SBA. Then, you can confirm that you're eligible for small business loans through their lenders.
Based in the US
Another significant factor that affects your eligibility for multiple SBA loans is where your business operates. Your business, whether it's a laundromat or an online store, has to be in the United States.
If your business primarily operates in another country, you will need to look elsewhere for business loans. Even if you've gotten an SBA loan before, if you moved your business, your eligibility could change.
Maybe you or another owner lives abroad. As long as someone lives in the US and your business is in the country, you can qualify for a first, second, or third SBA loan.
Funded and Supported by the Owners
You and any co-owners should fund and support the business to qualify for one or more SBA loans. If you don't independently own and operate your company, you won't qualify for any loans through the SBA.
Even if you fit all of the other qualifications, you'll need to find another lender or service to get financial help. This means that if you have major investors, you might not be eligible for a loan.
You can have some support from people outside the business. However, you shouldn't rely on a massive corporation to support your individual business.
Good Credit Score
Before taking out any small business loans, consider your credit score and that of your business. While some lenders may be willing to work with you if you have a low credit score, that isn't always the case.
You'll have a better chance of getting multiple SBA loans if you have a credit score of 640 or higher. If you want to get a good loan but have a low credit score, consider waiting.
Take some time to pay off personal debts and improve your credit. Then, you can prove to lenders that you can handle multiple loans to help fund your small business.
Have Collateral
It also helps if you have collateral to put up in exchange for a second or third loan through the SBA. You can't use the same collateral on multiple loans because you need to separate them.
Using the same collateral could cause you to default on all of your loans. So consider what you have that you can use on collateral before you apply for your next SBA loan.
Alternatively, you can work to pay off your first loan. Then, you may be able to use the same collateral since you won't have multiple SBA loans active at the same time.
Good Standing
Speaking of your first loan, you'll need to be in good standing with the SBA and your lender. If you haven't made consistent, on-time payments, you may have a lower chance of getting another loan.
Even if the late payments haven't affected your credit score, the SBA will know about them. Then, they can tell lenders, and the lenders might not want to risk working with you.
Be sure you prioritize paying off your current SBA loans and other small business loans. That way, you can prove to potential lenders that you can handle borrowing more money.
Tried Other Funding Options
The SBA may not require you to do this, but you might want to look at other funding options. Taking out a second loan, regardless of where, can negatively affect your small business finances.
You may want to look into things like crowdfunding, grants, or investments. Then, you can get the money you need to run your business, but you won't have to worry about paying the money back.
If you find that none of those funding methods work or are enough, you can go back to the SBA. You may be able to get a loan if you show that you've tried other means with no success.
Good Business Plan
One of the best small business tips to get multiple loans is to outline a business plan. If you haven't already, you can write a short plan with an overview of your ideas and plans for your company.
Be sure to cover how you plan to use the funds you might get from a loan. You can give a copy of the business plan to potential lenders so that they can evaluate the risk of giving you more funding.
If your financial plans are solid, you may have a better chance of getting a second loan. A good business plan doesn't have to take months to write, but it should cover what others need to know to trust you.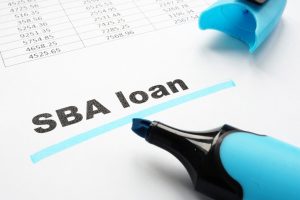 Pros and Cons of Multiple SBA Loans
Before you apply for your next SBA loan, you should consider if it's worth it. A good list of small business tips should include reviewing the pros and cons of any major business decision.
Whether you need extra money to prepare for taxes or something else, a loan may be the way to go. However, you should consider if using the SBA is the best choice for your company.
Think about the positives and negatives that could arise from taking out another SBA loan.
Affordable Financing
The SBA offers some of the most affordable financing rates for business loans. If you don't want to take out loans with massive interest rates, you may want to go through the SBA.
You'll still have to account for interest when repaying your loan, and you may not get the best rates. But if you have a good credit score and are in good standing with your existing SBA loans, you might get a good rate on your new loan.
Before you accept a loan, look at the interest rate and term. Then, you can figure out how much you'll have to pay back to make sure the loan is worth it.
One Overall Limit
The most significant downside of getting multiple SBA loans is that they all contribute to one overall limit. As you take out a few loans for $1 million each, you could come close to your maximum.
If you need more funding later, you may have to find a private lender. Then, you may not get to take advantage of the lower rates that the SBA can offer.
Before you take out a loan from the SBA, consider your options. In some cases, it may be better to borrow money elsewhere so that you have the option to get an SBA loan later.
Approval Timeline
If you've taken out an SBA loan, you may know that it can take a while for them to approve your loan. When you take out another loan, you'll have to go through a similar waiting period before you get the funds you need.
Consider if you can afford to wait a few months or so before you get the loan money. If you need funding sooner, you may want to look at a bank in your area to see if they offer loans.
Potential to Lose Personal Assets
One of the good things about SBA loans is that you can use personal assets as collateral. However, that means that your lenders can take those items if you fail to make loan payments.
Before you take out another SBA loan, consider if you're willing to give up something. Otherwise, you may want to pay off one loan before getting another.
Small Business Tips for Loan Borrowers
Borrowing money for your small business can help you get the funds you need. But you should consider a few small business tips surrounding SBA loans.
The SBA offers some good loans to small businesses, but be careful before taking out a second or third loan. Then, you can make sure you won't lose anything in the process of funding your business.
Do you need help preparing for the cost of taxes? Use an income tax calculator to estimate what you'll owe.
Learn More
11 Types of Business Loans: SBA Loans, Term Loans and More
Do SBA Loans Affect Personal Credit Score? (Answer May Surprise You)
Why Small Businesses Are Important (A Must Read)
SBA 504 Loans: An Ultimate Guide
SBA MicroLoan: The Pros and Cons You Should Know About
7A Loans: The Pros and Cons You Should Know About