It is estimated that one-third of small businesses in the US closed during the global pandemic. Add this to the high failure rate for new businesses and the past few years have been tough for anyone with a startup. But did you know there is one type of funding available even when others have turned you down?
That is the small business administration loan, which provides a microloan for smaller amounts. Read on as we give you the pros and cons of an SBA microloan.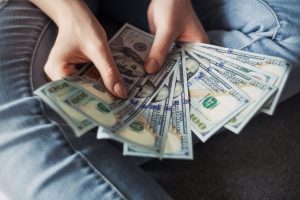 What Is an SBA Microloan?
An SBA microloan is a small business loan. They are usually capped at around $50,000 but are typically much lower. Microloans are available to those turned down by other lenders.
The money for the loan comes from the small business administration. They do not decide who gets the loan and do not process it. Intermediary lenders process, distribute and manage the loans.
Rates for the loans get decided by a mix of the SBA and the lender. The SBA will cap interest at certain amounts, but the lender decides on the rest. Typically, rates are very favorable.
How to Get an SBA Microloan
To begin the process you need to find an intermediary SBA lender in your area. A list of approved lenders is on the SBA website. As each will have different application criteria, you may need to approach more than one.
As will be explained in pros and cons, the application and paperwork for the loan are quite heavy. You will need to present a thorough financial history including tax returns, business finances, and profit projections.
Types of Loans
There is a range of SBA loans available, other than microloans. Before going to a lender, make sure you know which best suits your needs.
Guaranteed Loans
The most popular that can offer larger amounts. Up to $5 million can be loaned. Fixed and variable rates are available.
504 Loans
A partnership with Certified Development Companies (CDC). It can be used to purchase fixed assets.
Express Loans
These are smaller loans. They will have faster approval times and turnarounds.
Disaster Loans
Available for businesses that have suffered the impact of a natural disaster. These loans also cover the impact of the COVID pandemic.
Microloans
The smaller loan amounts covered in this article. They are aimed at people in underserved markets.
Pros of an SBA Microloan
The SBA microloan program offers a lot of flexibility. It has many advantages for people who may not be able to get funding from other institutions. Below are its advantages.
Loans Are Distributed Quickly
The SBA microloan application is arduous and takes a lot of time. Add to this the high levels of competition and it can seem like a never-ending battle. Luckily, every cloud has a silver lining.
Once accepted, you can expect to get your loan within a month. Some lenders may even be able to get it out to your quicker than this.
Lower Rates
Each type of SBA loan will have different rates, offering fixed and variable terms. Like any loan, it will partly be determined by your credit history. Yet you can expect your SBA loan to have an interest rate much lower than others.
The reason for this is that it is tied to the federal prime rate. A maximum amount that can be charged is set by the SBA. All of this combines to make for very favorable terms.
As an example, if the federal prime rate is set at 4% then the SBA lender may add an extra 3% interest. This would make your rate 7%.
Wide Criteria for Eligibility
While an SBA loan is competitive, there is a wide range of individuals and businesses that can apply. Just a few of the eligibility requirements are below.
Must be a registered and for-profit business
The borrower must have tried to get funding from other institutions before but been turned down
The borrower has invested their own capital and time in the business
Must be operating in the US or one of its territories.
This covers a lot of businesses, making it open to many organizations. While some loans may have size stipulations included, it is quite a free criteria.
Financing for Those Turned Down by Other Lenders
One of the eligibility criteria above is that the borrower must not be able to get credit from other lending institutions. This is one of the biggest strengths of the SBA loan. It allows those who can not get capital from other places to seek funding.
This is one of the main reasons the SBA program was set up. Lending can be risky for financial institutions as if the business fails, they lose their money. To counteract the risk the SBA will guarantee a portion of the loan.
Doing so allows loans for companies and startups that would traditionally be more risky investments. It also contributes to the lower interest rate the loan will have.
Less Collateral Required
When you go to a traditional lender, they will often require some sort of collateral. This generally comes in the form of money or property to act as security should you default on the payments.
In essence, you could lose your savings or worse, your house. With the SBA microloan program, you require much less collateral. In some instances, you may not need any at all.
Access to Resource Centers
Once approved by a traditional lender, the rest is up to you. When the money arrives, you must work out your own business strategies to repay the loan. With SBA microloans it is not the case.
The SBA won't interfere in your business but they will be there to help should you need it. All of this support comes through SBA resource centers. Each provides support, loan information, and business assistance.
Centers comprise three components. Small business development centers provide help to small business owners, while dedicated women business centers will showcase opportunities for women in business. SCORE centers are also available as nonprofit organizations to help businesses thrive.
Cons of an SBA Loan
Despite its many advantages, SBA loans do have some drawbacks to be aware of. Below are the main ones that may prevent you from lodging an application.
Spending Restrictions
SBA loans allow you to purchase a wide range of items for your business. Supplies, equipment, inventory, machinery, and furniture can all come from your loan. However, there are restrictions depending on the type of loan you choose.
For all SBA microloans, you can not use the cash to pay off existing debt. Real estate is also forbidden, so finding premises is down to you.
Personal Liability
Like any debt, you take responsibility for paying the debt back in full. Should the business not work out and you fail to repay, then seizure of any collateral you did put up can occur. In some cases, the debt can go to the US treasury department who will collect it.
Slow Approval Process
While getting your money is a fairly quick process, the SBA microloan application process is not. Expect a time of around two months from start to finish.
First, you have to contact your local SBA office. A discussion will take place on the right loan for you and you will then connect to lenders. You submit an application to them and if accepted, they send it back to the SBA for a second approval.
The speed of the process can increase by targeting SBA lenders with delegated authority. They have the ability to get instant SBA approval and can cut the process down to two weeks in some cases.
Extensive Paperwork
The amount of paperwork in the application is substantial. As well as this, you have to provide a lot of supporting evidence. This includes financials for yourself and your business.
Business and personal tax returns
Profit and loss statements
Projected revenue
Balance sheets
A plan of how you want to use the loan (Optional)
All of this can take some time to compile, particularly if you want to appear professional and do it properly. Either as an individual or a small team, this can cut into other work-related tasks.
Underwriting Requirements
The underwriting requirements that accompany SBA loans are extensive. While they will accept applications from others refused credit before, they do require a credit score of 680+. They must also have been in business for no less than 2 years.
As it is the lender and not the SBA who decides on approval, they can also add their own criteria. If turned down, you may have to repeat the process with other lenders that each have their own stipulations.
Preparing Your Application
When you have decided that an SBA microloan is for you, start to get your documentation together. Approach lenders and add any supplementary information they ask for. Remember not all of them will accept your application.
Tax Savers Online can guide you through the process. Our articles can assist you with everything from business to finance. Click here to see our wide list of resources.
Learn More>>
What Industries Benefit From Invoice Factoring?
SBA 504 Loans: An Ultimate Guide