Around 16 million workers identify as self-employed here in the United States. Ever since the start of the COVID-19 pandemic, people have been experiencing the unique and wonderful world of remote working. From flexible working hours to being your own boss, there are many benefits to identifying as self-employed.
However, there are also many difficulties, such as acquiring a car loan.
If you're self-employed, you can still get a car loan. You'll simply need to take a few extra steps to prove that you can pay it back.
In this guide, we'll teach you everything you need to know to acquire a car loan, including how to improve your chances of getting approved. Keep reading to learn about what factors impact your approval, the documentation you'll need, and much more.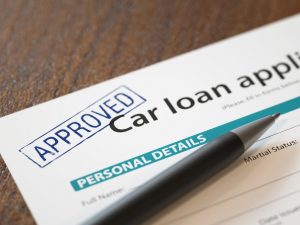 The Importance of Credit
If you're planning on financing a car and using a car loan to do so, you need to have good credit. Your credit score is one of the determining factors a lender will examine when choosing whether to take a risk on you or not.
Your credit score can make or break your chances of securing a loan, especially as a freelancer or contractor.
Credit scores can range from 300 to 850, and they are calculated using information from credit reports. Your credit report includes your payment history, the length of your credit history, and how much debt you carry.
Lenders and creditors use a person's credit score to determine how much of a risk they pose and whether they can pay back their debts on time. Good credit means you'll be more likely to secure a loan. It means you have demonstrated responsible credit behavior.
Ranges can vary depending on the credit scoring model. However, these are good guidelines to follow:
580-669 Fair
670-739 Good
740-799 Very good
800 (and up) Excellent
What Impacts Credit?
There are various factors that impact credit and steps you can take to improve your score. Improving your credit score will also increase your chances of securing a car loan.
Here are the factors that impact a credit score:
Late or missed payments (payment history)
Amount of debt owed (credit utilization ratio)
Length of your credit history
Number of credit accounts you've opened recently
Can You Get a Car Loan With Bad Credit?
Even if you have poor credit, you may still be able to acquire a car loan. You can increase your chances exponentially, however, by improving your credit score. Taking steps to improve your credit score can work in your favor, even if you aren't within your desired credit range when you apply.
So how can you improve your chances of getting a loan when you're self-employed with poor credit?
First, check your reports and find your credit score. You can't improve your credit standing if you don't know your current score. Remember, your credit score can vary depending on the model used, but all the numbers should be fairly close and within the same range.
Everyone is entitled to a free credit report every year (12 months) from each of the three major reporting companies: Experian, Equifax, and TransUnion. You can obtain this credit report online, call, or complete a request form and mail it.
Next, make sure that you keep your balance low. Higher balances, especially compared to your credit limit, negatively affect your credit score. Pay off debt as quickly as you can and make sure that you pay all your bills on time.
Apply for credit sparingly, as applying for too many accounts within a short period looks bad and negatively affects your score.
Calculate your debt-to-income (DTI) ratio. Your debt-to-income ratio is the amount of your gross monthly income that goes toward paying the debt. Lenders will consider your DTI when determining whether you're a risk or not.
Lower DTIs are better, as this indicates sufficient income in relation to the debt owed.
If you're having trouble managing cash flows and bookkeeping, you can find tips and solutions in our blog post on proper bookkeeping.
If you have bad credit and you want to improve your chances of securing a loan, make sure to provide a list of personal references that can vouch for you. We'll talk more about that later.
Proving Income
As a self-employed individual, you need to take extra steps to prove your income so you can prove to lenders you have the means to pay back the loan.
Your payment schedule is likely very different from the usual bi-monthly checks many employees receive. Your income might be unpredictable or unstable, especially if you take on odd jobs or don't have any steady or returning clients. This unpredictability can make lenders uneasy.
You may not have a "traditional" job, but you can still show lenders that you make enough income to take out an auto loan.
Freelancers have a few options. First, they can provide tax returns from the last few years. Second, they can show the lender bank statements as proof of income.
Tax Returns
Your best option is to provide some of your most recent tax returns. Even if your payment schedule is unusual, your annual income can equal or even surpass many salaried employees' incomes.
A tax return is undeniable proof of what you make each year. It's also much easier to provide a tax return rather than a collection of checks, bank statements, invoices, etc.
The one downside to this method is that if you're new to freelancing or being self-employed, your tax returns from last year will be different. This option is best for those that have been self-employed for at least three years.
How many years of tax returns should you bring? Generally, it's a good policy to bring two or three years' worth of your most recent tax returns. This will show the lender that you've had a stable income for at least a few years and that your annual income is enough to cover the loan.
Bank Statements
So, what if you've just started down the path of being self-employed? Perhaps you recently moved out of your parent's home, and you're just starting to get gigs and clients.
If being an independent contractor is your first job, or if you've just started freelancing, you won't have several years' worth of tax returns to prove your income. You'll have to use other documentation to demonstrate that you have the means to pay back the loan.
One commonly accepted method of proving your income is to use bank statements. Bank statements are almost as good as tax returns. Bring or send several months' worth of bank statements to prove how much money you bring in each month.
It's a good idea to provide at least six months of bank statements. This is common to ask for, as it proves you have a stable income.
Other Paperwork
While tax returns or bank statements are the best way to prove your income, you may also be able to use other documentation. Self-employed individuals might use a collection of invoices or freelance contracts, for instance.
That said, you might find it difficult to obtain auto financing without either tax returns or bank statements.
Problems Freelancers Face When Proving Income
Self-employed workers face some obstacles that salaried and other full-time workers may not have to face. This can make it a little more difficult to obtain a loan, but you can take steps to avoid these problems.
Failure to Report All Income
One big issue that independent contractors face is proving income when they don't report all of their earnings. Some workers only report a portion of their income to reduce how much income tax they owe. This is a huge mistake, and can get you in trouble with the IRS!
Misrepresenting income, such as underreporting, is a tax crime. The IRS takes tax evasion seriously, and anyone that doesn't report all of their earnings on their tax returns can incur penalties and fines.
Instead, there are many legal ways you can go about reducing what you owe on your taxes as a freelancer. Any self-employed workers that fail to send quarterly taxes or don't pay enough may incur fines. Paying quarterly estimated taxes will prevent any late fees.
Understanding deductibles will also help freelancers reduce what they owe on taxes.
FICO Scores
Your credit score is one of the biggest determiners when applying for a loan. As we talked about earlier, a good credit score makes it much more likely that you can secure a car loan. However, a bad FICO score can hurt your chances.
Certain loan providers have higher standards and requirements as well. For instance, they may only accept applicants with a score of 640 or higher.
Professionally Prepared Tax Returns
Some loan providers may only accept professionally prepared tax returns. This means you can't file your own taxes and you would have to visit a professional tax preparer.
Unfortunately, many professional tax preparers charge more for self-employed individuals, as their taxes are more complicated. Unlike W-2 employees, self-employed workers don't have any taxes deducted from their paychecks.
Some tax preparers may charge an hourly rate, and freelancers might pay anywhere from $100-$300 or more to have their taxes done professionally.
Self-Employment Tax
Self-employed individuals pay more on average on taxes due to the self-employment tax.
Workers that are employed by a business have the Social Security and Medicare taxes split between them and the company that employs them. These employees pay a little less than 8% of their gross income on taxes.
Self-employed individuals aren't employed by a company. They are their own boss. Unfortunately, this also means they owe the entire 15.3% tax.
So, while being your own boss means you can set your own schedule and rules, it also means you have to pay more at tax time. Expenses, such as the self-employment tax, can eat into your earnings.
Expenses
If your expenses are disproportionately high compared to your annual income, this might affect your chances of getting a loan.
Other expenses you have to consider might include:
Equipment and supplies
Cost of marketing
Website and hosting fees
Startup costs
Health insurance premiums
Retirement contributions
Home office or office space rental
Gas and mileage costs
Utilities and internet
And more
Knowing how to manage your business expenses will help keep you on track, and make it easier to secure a loan.
Additional Information You May Need
In some cases, you may need to provide additional information or take extra steps to prove you're a good candidate for a car loan. These documents tell lenders more about your business or your financial situation.
While this may seem like a lot of hoops to jump through, it's worth it. Also, not every provider will ask for this information.
In any case, it's good to have these documents and to be prepared just in case.
Proof of Residence
You'll likely be required to provide proof of residence. Lenders may require this in the event there are any issues with repayment and they need to contact you.
Thankfully, providing proof of residence is an easy task. A utility bill or phone bill work. If you don't have a bill, you can also use tax records, financial statements, a vehicle registration, a driver's license, voter registration, and more.
You may also need your landlord's contact information or recent mortgage statements.
Personal References
Maybe you haven't been self-employed for very long or your credit isn't where a lender would like, but you can tip the scales in your favor by providing personal references. These are individuals that can vouch for you and how responsible you are. They could be relatives, friends, supervisors, past bosses, and so on.
Interviews
In some cases, the lender may ask you for an interview to learn more about your situation and your business. Use this as an opportunity to prove yourself and to demonstrate that you're financially responsible enough to take on the loan.
A Cosigner
Sometimes, you might be able to apply for a loan with a cosigner's help. If you can't meet the minimum loan requirements or if you have poor credit, this could be a good option. This is a common option for younger adults who are just starting out and need a little assistance.
You Can Get a Car Loan While Self Employed
You can get a car loan even if you're self-employed, as long as you follow these tips and provide proof of income, such as your tax returns. A good credit score will also increase your chances.
It might seem like a lot of work, but if you keep excellent financial records, it shouldn't be a problem.
Are you interested in learning more advice for running a business or filing your taxes like a professional? We cover all the important topics you need to succeed.
Now that you know more about getting a loan for a car, make sure to get some car insurance to cover it! If you want to learn how to get a car loan without a Job, Read our Article about Auto Financing without a Job.