The unemployment rate in America is 3.6%, meaning that around 6 million Americans do not have jobs. The rush to reemploy after the pandemic faces many challenges like transportation, where to return to work, these 6 million Americans must seek auto financing.
Now more than ever unemployed and self employed people need to know how to secure a car loan without a W-2. Read on to learn about how you can use various auto financing options to your advantage even if you're out of work.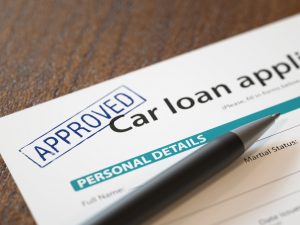 Auto Financing Without a Job: Is it Possible?
Auto financiers look to your W-2 or pay stubs as a way to verify that you can make monthly loan payments. Without proof of income, they tend to deny people who seek loans. This phenomenon occurs in two main categories: The unemployed and the self employed.
Whether they're out of work, disabled, or retired, unemployed people still need access to transportation for a variety of reasons. However, without a regular income, cantankerous banks send denial after denial.
The same goes for 1099 or self employed workers who, despite their hard work, struggle to secure loans because banks require a record of steady income. Despite that disheartening information, it's still possible to get a car loan without a job.
Using Other Sources of Income for Auto Financing
Okay, so you don't have a job. But do you have another source of income? There are many different sources that people use to supplement their incomes, such as:
Social security
Interest and dividends from investments
Alimony payments
Disability payments
Passive income
1099 income
Some of these methods are more reliable than others in securing a loan. We'll go into more detail on why 1099 income isn't as reliable below.
But, financiers also may deny loan applications citing alimony as that isn't a long-term form of income. Many alimony agreements end if the recipient remarries. Moreover, they may not approve investment interest as a secure form of income because the stock market is unpredictable.
Don't feel discouraged from using your other income on your loan application. Even the somewhat unreliable forms of income coupled with other factors can garner approval from many loan providers!
Getting a Car Loan With a Co-Signer
If you're trying to get a car loan without a job, a co-signer can help. A co-signer is someone who vouches for you on your loan and takes on equal liability for repaying it. Most people choose trusted friends or family members to co-sign for them.
A good example is if you're married without a job, and you have a partner who works. If your spouse can act as a co-signer, even though you're unemployed, you may get approved for a car loan.
The Benefits of Using a Co-Signer
Having a co-signer increases your chances of getting approved because lenders see you as less risky. They have a legally binding contract that says your co-signer will pay the loan if you fail to do so. That kind of safety net is often preferable for banks if they're on the fence about approving your loan.
Moreover, your credit score won't hurt when applying for a car loan with a co-signer. The loan will do a hard check of your credit history, but nothing more than when you apply for any line of new credit. Your chances of approval go even higher when both you and your co-signer have good credit scores.
The Downsides of Using a Co-Signer
Remember that using a co-signer comes with greater responsibility. Inconsistent payments after getting the loan will affect your co-signer's credit and even your personal relationship with them.
If you fail to pay, the bank will turn to them to make your car payments. If there comes a time when they cannot pick up your slack, their credit will suffer, making it harder for them to open new lines of credit in the future.
This isn't a rare scenario in cases where lendees use co-signers and often results in the co-signer holding a personal grudge against the lendee. Try to avoid this difficult situation by staying on top of your monthly car payments. Moreover, if you cannot make a payment, let your co-signer know ahead of time and have a plan to pay them back.
Using a Large Down Payment
Even if you have a high credit score, having little to no down payment can affect your ability to get financed. In some cases, it might even disqualify you from getting financing altogether.
It's possible to use down payments of as low as 3 percent when buying cars, but all loans will have higher monthly payments than loans with larger down payments. So using a large down payment is ideal if you want lower monthly car payments.
Credit History and Auto Financing
Another factor that will impact your ability to get auto financing is whether or not you have an established credit history. If you don't have an established credit history, as many young and new drivers don't, it can be difficult to get a loan for an expensive purchase like a car.
However, most auto financiers will review your income and employment status as well as your overall financial picture when deciding whether or not to lend you money. Sometimes, consistent alternate income and consistent bill payments (e.g. a cell phone bill or previous car insurance payments) will give financiers a better picture of your ability to pay a car loan.
But what if, instead of no credit, you have a bad credit score? Credit scores below 580 are poor and 11.1% of Americans fall below that number. Moreover, 34.8% of Americans have scores between 580 and 669, which are still subprime scores.
Believe it or not, it's easier for those with poor credit scores to get a loan than those with no credit score. Having any history of credit tells lenders you have experience, but you're a greater risk. For that reason, auto financiers often offer bad credit car loans at a higher interest rate.
The Debt to Income Ratio and Your Car Loan
Your debt to income ratio will also determine your chances of getting a car loan. The general rule used by lenders is that you should be able to cover all your expenses with less than 30% of your monthly income.
So, if you make $6,000 a month, your total monthly debts should not exceed $1,800. The higher your debt-to-income ratio, the less likely you'll get approval for a loan. Or, the loans you do get approval for may have higher interest rates.
It may seem difficult to get approved for a car loan if you don't have a steady job or at least something resembling regular paychecks, but it doesn't mean it's impossible. There are lenders who do not require a steady job and sometimes one or two months' worth of pay stubs as proof of employment.
Why It's Harder for Self Employed Workers to Get Auto Financing
Self Employed workers don't have a formal salary or steady income. So, it's much harder for lenders and creditors to determine how much they can afford per month. This can be frustrating for new businesses and LLCs who need to secure financing for business vehicles as they grow their company.
Although being a self employed worker makes it more difficult to secure a car loan, it's not impossible. Here are some things you can do if you want to buy a car with bad credit or no credit but are self employed.
Consider Using a Personal Loan to Buy a Car
If you have great credit, you might qualify for a personal loan that gives you more flexibility. Personal loans often come with higher interest rates than other types of financing and are often easier to get.
If you have subprime or poor credit, it's still possible to get financing. But, you must be patient, shop around, and compare rates.
Moreover, don't buy an expensive car if you don't need one; even if there are tempting offers available on premium cars (e.g., luxury cars), it can be difficult or impossible to make payments when your cash flow is limited by your self-employment income.
Using Collateral to Secure Auto Financing as a 1099 Employee
Think of the other valuable assets you have in your possession like your home equity, jewelry, or even a savings account. If one or more of these assets meet the value of your auto loan, the bank may accept them as further collateral. Before you put anything up for collateral, you must be certain that you:
Can make every payment on time for the duration of the loan OR
Are willing to relinquish the asset or your vehicle in case it gets repossessed
Putting an asset up for collateral is a difficult decision for anyone to make. Most people do not want to part with their assets but put them up as a risk anyways. Then, they face devastation when faced with repossession.
Don't let that happen to you. Only put up what you're willing to lose.
5 Tips For Getting the Best Loan Possible
Whether you're unemployed, retired, or self employed, your set of limiting factors for securing auto financing will vary. But, the ultimate goal is to get the best car loan you can, no matter your situation. As you peruse loan options, keep these tips in mind.
If possible, take time to work on your credit score before securing a car loan
Understand the different parameters of each loan, including the interest rates and loan period
Note restrictions on the loan that may impact how you can use the money (e.g. some personal loans only allow debt consolidation)
Try using a personal loan calculator to compare each lending option
If a lender seems sketchy, pressures you, or makes you feel uncomfortable, move on to another option
Getting a Car Without a Loan
Sometimes even with good credit, alternate income, and a co-signer, banks still deny loan requests. If you're in that situation, consider alternate ways to get a car without the need for a loan.
Leasing
For example, you could consider leasing a vehicle instead of buying it. Leasing a car is like long-term renting. You make a downpayment and agree to a lease term and monthly payments. At the end of the lease term, you can choose to purchase the car or set up another lease.
However, there is still an approval process for leases. Though this is an alternate option for unemployed or self employed individuals with a regular stream of income, you'll still need good credit to pursue it.
Buying in Cash
Moreover, if your need for transportation is not immediate, you could save up to buy a car in cash. Many finance experts think this is the best way to buy a car because new cars lose value immediately after driving them off the lot. Yet, those stuck in a loan must continue to pay interest on their depreciating asset.
Even cars bought in cash depreciate in value. However, the buyer no longer has a financial obligation aside from regular maintenance. So, though cumbersome, taking public transport as you save for a vehicle is a smart financial move.
Bartering
Finally, you can try to barter for a vehicle. And no, we don't mean negotiating price with a salesperson. We mean that you can trade one item of value that you have for someone else's car.
Check local buy/sell/trade websites like Offer Up, Facebook Marketplace, and Craigslist. You'll find plenty of people trying to sell vehicles. And, if you have something they want, they may be willing to trade their vehicle for that item.
Whether you're struggling to gain employment post-pandemic or adapting to the self employed lifestyle, getting auto financing for reliable transportation is more than a whim – it's a need. Moreover, you need to find other ways to return to financial stability. That's why the experts at the Tax Savers work nonstop to bring you the best financial tips in the business.
Sometimes, Self Employed Infividuals have hard time financing the Auto Loans. Learn Auto Financing as Self Employed.
Our experts want to help you navigate this new normal. More importantly, we want to give advice that helps you thrive. Check out our finance blog today for more ways to get back on top!