Did your car insurance rate go up?
A rate increase is one of the most frustrating things a driver can experience. You can remain accident-free, pay your policy on time, and still, the price goes up. Why does this happen?
Insurance rates rise and fall based on complex algorithms that are out of your control. For instance, certain states, like Louisiana and Michigan, are notorious for having high rates.
The only way to ensure you don't overpay for coverage is by shopping for car insurance around your policy at each renewal. To help make things easy for you, we've put together this complete car insurance buying guide. We'll review everything you need to know before and throughout the entire quoting process.
How can you start shopping for car insurance the right way? Read on to find out.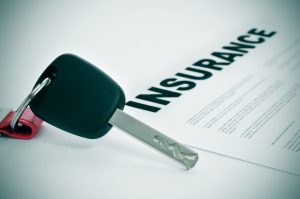 How to Shop for Auto Insurance?
Shopping for Auto Insurance requires 13 steps. We have provided detailed step by step instructions below.
Read Each Area Carefully so you can be better informed in order to get car insurance that is comprehensive in coverage at the most reasonable price.
Step 1: Prepare Car Insurance Questions
The first step toward getting a great policy is figuring out what you need to know. What do you want to learn about car insurance? Big or small, write down any questions you might have.
Writing your questions for the insurance agent ahead of time will make it more accessible during the quoting process. Instead of getting off the phone and suddenly remembering a pressing matter, you'll have everything right in front of you.
The more prepared you are for the quoting process, your experience will be smoother. Prepare to take brief notes as the insurance agent explains each answer.
Payment Information
Do you plan on getting quotes and purchasing your policy within the same day? Then you'll also want to have your preferred payment method available.
Insurance companies are going to accept different payment methods. While some companies are willing to work with credit cards, others only take banking information. Stay safe and enable 2FA before entering sensitive information.
Step 2: Get Auto Insurance Paperwork Together
Before you start calling local insurance companies or searching online, make sure you have all of your documents handy. When you already have all your documents gathered and ready to go, you'll be able to focus on getting the answers you need most. What papers will you need for quotes?
Here's a short list of everything you should gather:
Your driver's license number
Your social security
Full residential address
Full vehicle storage address
Full name of every insured driver in the household
Current car insurance policy number
Identify VIN for each vehicle
Why do you need the name of every insured driver in your household? Your insurance company will want to know about everyone in your house with a license. Even if that individual is covered under a separate policy, you'll still need to disclose their name.
SSN Help
Did you lose your SS card and don't know your number? There are a lot of free online resources you can take advantage of. You'll be able to request a replacement card in a matter of minutes.
Address Tips
Your residential address and the vehicle storage address might be the same. Insurance agents will want to know where you live and where the car stays most of the time. If the storage area is separate from your residence, you might need a particular type of policy.
Step 3: Choose a Car Insurance Quoting Method
Once you have your documents together, it's time to choose a quoting method for your auto insurance. You can receive car insurance quotes in several ways! This can be incredibly helpful if you're a busy individual or small business owner who doesn't have much time.
Here's a short list of the different ways you can receive quotes:
Phone
In-office
Email
Live chat
Text
Insurance festivals
Request scheduled visit
Online quoting platform
Certain insurance providers have a completely digitalized approach to starting new policies. Instead of talking to a live person, potential customers can do everything through their online platform.
Platform Quotes
Providing the information for the quote, picking coverage limits, and choosing the plan, can all be done online. The downside to doing everything online is that it leaves room for error.
Even though you'll be able to ask for advice throughout the online quoting process, that doesn't mean you'll be an insurance expert. What if you don't know the right questions to ask, or what if you don't understand the answers?
When to Choose Phone Quotes
If you want to avoid any miscommunications, receiving quotes over the phone is always a good idea. For particularly complex insurance policies scheduling an in-person visit can help too. By talking to a live person, you'll be able to break down some of the complicated insurance jargon.
Step 4: Build a Foundation of Trust
Build a relationship based on trust with your new agent. A lot can happen when you talk to an insurance expert. You'll get answers to questions you didn't even know you had, and they can make complex concepts simple.
When you're starting an insurance policy, you're placing a great deal of trust in your provider. You have to trust that you're choosing a provider who will be there for you in your time of need. You also have to trust that you're paying a fair price for the coverages you're receiving.
If you're new to starting insurance policies, it can be tough to establish that foundation of trust. Thankfully, professional insurance agents will know how to assuage any worries you might have.
More Than Sales People
The best agents aren't simply salespeople; they're also experts. They understand that you don't want to spend your day learning about insurance.
You want a policy that will protect you and everything you've worked so hard for. When you find an agent who makes you feel good about your insurance policy, you can finally stop worrying about your coverages.
Easy Answers
Whenever you have a question, you can simply call your trusted agent for some advice. This is harder to do if you complete the entire quoting process online or through email.
We suggest calling several independent or insurers agents until you find the right one. Your next step will be determining the type of agent you want to work with.
Step 5: Consider Working With an Independent Auto Insurance Agent
Now it's time to decide whether you'll work with a captive or independent agent. What is an independent agent?
An independent agent is an insurance expert. However, they work with multiple providers instead of being tied to one company.
An independent agent is also sometimes called an insurance broker. You can find Insurance brokers for car, home, business, and general liability policies. These agents are willing to go above and beyond to find providers that deliver the right coverage at a fair rate.
Benefits of Independent Agents
One of the most significant advantages of working with an independent agent is that you'll have access to name-brand providers. Quality agents will only work with providers with a reputation for success—companies that go above and beyond to ensure customer satisfaction.
Of course, to get access to the best companies, you'll need to find the best independent agents. One of the best ways to secure a good independent agent is by asking for referrals.
Step 6: Consider Working With an Insurer's Agent
What if you don't want to work with an insurance broker? Perhaps you don't wish to access multiple providers. In that case, consider working with an insurer's agent.
An insurer's agent is a licensed Insurance professional working for one company. By working directly with one provider, you'll enjoy all of the perks that come with being a loyal customer.
Benefits of Insurer's Agents
An insurer's agent, or captive agent, will be an expert in the business they serve. Your agent will know everything up front instead of being passed off to a third party when it comes time to ask about the claims process.
When you work with an expert, you can enjoy the perks of discovering new promotional opportunities. Direct insurance agents will know about the latest customer promotions, savings opportunities, and more.
Detailed Insurance Product Information
A captive agent will know the ins and outs of every insurance product they offer. You'll be able to ask about every detail of your coverage and expect in-depth replies. The downside to working directly with an insurance company is that it's likely to cost more.
Did you decide whether you want to work with an independent or captive agent? Have you committed to spending a little time on the phone as you call different companies? The next step is to set yourself up for what to start getting referrals.
Step 7: Get Car Insurance Agent Referrals
Are you getting car insurance for your company? Talk to other industry professionals and find out who they work with. If someone in the same industry as you has an agent they trust, that could be a fantastic lead for your company.
Talk to your friends and family if you're looking for personal coverage. You can even reach out to coworkers to find out who they use for car insurance.
Ask About Customer Service
Instead of asking friends and family what they pay, find out what their customer service experience has been like. Since the premiums are so personal, it's not something you can compare from one person to the next. In other words, if a friend has a low policy rate, that doesn't mean yours will be low too.
Verify Reputation Online and Locally
Finally, the best agents are the ones who have been in business for a while. After getting a few referrals, go to the agent's website. Do they have experience helping individuals with your insurance needs?
Do they have a broad online presence? Are they sought after in your local community?
What happens when you call the phone number listed on the website? Do you get a fast reply? All of these things are worth considering before choosing an agent to work with.
Step 8: Make the First Call
Now you're ready to start collecting quotes. Remember, buying an insurance policy is a sales opportunity. You should expect top-notch customer service from the moment you call a provider.
If the insurance agents don't answer the phone with a smile on their faces, take your business elsewhere. Insurance is a competitive industry, and good companies will always put their best foot forward.
Talk to a Customer Service Representative
You'll likely be speaking to a customer service agent when you call. Sometimes customer service agents have licensed Insurance professionals too.
In other situations, the customer service agent is simply there to gather some of your basic coverage needs. Then the customer service personnel can direct you to the best agent for quoting your policy.
Provide Initial Information
Prepare to state briefly what type of coverage you're looking for and, if relevant, what kind of company you own. The customer service agent will also want your full name, a way to contact you, and vehicle information.
Call Back Requests
If the agency is having a hectic day, they might request a callback. Instead of keeping you on the phone, the insurance agency will be able to start the quoting process and call you back once they have some numbers. To make things more efficient, request that the insurance agent email you the quote.
Take Advantage of Emails
Always requests detailed quote emails. Emails make it easy to keep track of what companies you've spoken to, as well as what offers you're receiving. Emails also make it easy to hold providers accountable for their deals.
Step 9: Answer Insurance Agent Questions
Getting insurance quotes means answering a lot of questions. Sometimes the questions might seem a little bit weird or irrelevant. However, remember that your agent is trying to maximize every discount opportunity available to you.
Insurance Questions
What are some of the questions you can expect when getting quotes? Insurance agents will ask about your occupation, your highest level of education, and your driving habits.
They'll ask if you're a homeowner, if you own a business, and what other type of assets you have. Be patient with insurance agents; remember they're trying to help you. As long as you're working with a reputable agency, you can trust that their questions are all working towards getting you the best policy.
Bundle Opportunities
Your agent might also be looking for additional insurance opportunities. For example, do you need a homeowner's or renter's insurance policy? You might get a special discount if you bundle everything together.
Budgeting Time
How much time do you need to set aside for getting quotes? That's going to depend on your insurance needs.
Typically, you can receive a quote in as little as 15 minutes. However, a quote could take as long as an hour or more.
Step 10: Review Auto Insurance Quote Details
Let's say you spend a couple of hours getting insurance quotes. You have 3 different quotes sitting in your email inbox. What's next?
It might be tempting to look for the lowest price, and start your policy. However, that's not the wisest idea. Instead, you're going to need to compare coverages.
Print Quotes
If possible, it can be helpful to print up each of the quotes. Using a highlighter, mark all of the coverages included in each quote.
Highlighters will make it easier to compare what is and isn't included in each policy proposal. Using a different colored highlighter, you can circle all the coverages and limits.
Coverages Listed
What coverages does the agent have listed? Does the policy include comprehensive coverage, collision, and bodily injury liability?
What about uninsured motorists, personal injury protection, and supplemental medical payments? Always compare apples to apples.
Compare Limits
After comparing the names of the coverages, look at the limits. Even if you request quotes with identical coverages, that doesn't mean you'll get precisely what you want.
It's best to get quotes with the same limitations. However, insurance companies operate differently. While one provider might have a liability with a minimum limit of $100,000, another might require a minimum of $150,000.
Policy Duration and Add-Ons
Now that you've taken note of the coverages and the limits, look at the policy period. Does the policy cover a 6-month or a one-year agreement?
Finally, pay attention to unique policy add-ons like rental reimbursement, new car coverage, gap coverage, and roadside assistance.
Price shouldn't be the driving factor behind your insurance-making decision. Instead, you should be focusing on the proper limits and convenient policy features.
Step 11: Determine Car Insurance Policy Limits and Needs
What are the right coverages and limits for your car insurance? The answer is going to depend on your financial situation and lifestyle.
Reviewing each protection is the best place to start determining what you need. Here are all of the car insurance coverages you should be familiar with:
Comprehensive
Collision
Bodily Injury Liability
Personal Injury Protection
Do you need collision and comprehensive coverage? The answer depends on your vehicle's value.
Full coverage generally means carrying protection for your car and liability needs. If you have vehicles worth more than $3,000, it's a good idea to have full protection. However, if you have an older car worth only $1,000 to $2,000, it wouldn't make sense to carry full protection.
Comprehensive Coverage and Collision Coverage
Comprehensive and collision coverages take care of damages to your car. Let's say, for instance, that you crashed your car into a tree. You'd be able to rely on your comprehensive and collision coverages to pay for the repair bill.
Liability Protection
Liability protects your assets. Bodily injury liability applies if you cause someone else injuries. If you were to cause a car accident and the other driver was hurt, the bodily injury liability could help pay for their medical bills.
Step 12: Understanding Personal Injury Protection
Next, find out how personal injury protection operates in your state. Personal injury protection or PIP will help pay for your medical bills. You and anyone in your vehicle can apply for assistance under your PIP coverages.
The assistance can help pay for medical bills and other expenses incurred from injuries. For instance, PIP can help cover lost income while you recover. Keep in mind that these coverages are generally low, so they're not going to provide much assistance.
Low Limit
A lot of states have PIP coverages that cap out at $10,000. If you've ever been to the hospital, $10,000 doesn't go very far towards paying medical bills.
You'll likely exhaust your PIP on medical bills before you can use it to help with other needs. That's why we suggest purchasing supplemental medical payments.
Supplemental Medical Payments
Supplemental medical payments are additional types of protection that help pay for medical bills. You can add extra medical payments onto a personal or commercial policy. These coverages are usually inexpensive too.
Step 13: Add On Uninsured Motorist Coverage
After reviewing all of the core coverages, double-check the quote for uninsured motorist protection. Whether buying a personal or commercial policy, you should always get uninsured motorist protection.
Uninsured or underinsured motorist (UM) helps protect you if the worst should occur. If a car accident takes place in the other driver doesn't have a policy, or their limits are low, your policy will be able to save the day. UM coverages can assist with medical payments, and they go far past any type of PIP assistance.
For instance, you can set UM limits of $100,000 / 300,000. That would mean that you could claim up to $100,000 for every accident for medical payments.
You would have up to $300,000 total per accident. If there were other passengers in your car, they could also claim up to $100,000 in medical bills.
Stack Coverages
If you have a lot of vehicles in your household, stack your uninsured motorist coverages. Stacking the coverages cost more, but it's worth the investment. The coverages multiply when you stack the vehicles, so you'll always have plenty of protection.
How to Shop for Auto Insurance Video Explanation
Feel Good About Your Coverages
Are you ready to feel good about your car insurance coverages? You shouldn't spend another day with a Auto Insurance policy that's not satisfying you.
If you're overpaying for your coverages, now's the time to get started and do something about it. Reach out to an independent insurance agent or call a provider directly and get quotes(at least three). The sooner you start the quoting process, the sooner you can feel good about your coverages.
Did you want more tax and business strategies from the experts? Then you're in the right place! Take a look at our article all about choosing the best insurance companies.