You've finally managed to get your dream business going. Before you can celebrate too much, you realize that you don't know the state of your business finances.
To remedy this, you decide to look into some financial tools. That way, you can stay on top of expenses and other transactions to make your business a success.
Keep reading to learn Best Tools to Manage Business Finances.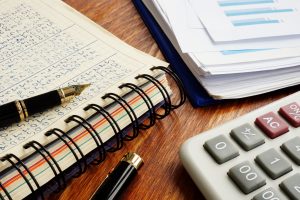 1. QuickBooks
One of the best tools to manage your business finances is QuickBooks. It's one of the best accounting tools, and many small and large businesses use it to track revenue and expenses.
You can choose from a variety of plans based on your business and your needs. QuickBooks works online using your browser or its mobile app, but you can download the accounting software to your desktop.
The tool even offers expert setup for an additional fee so that you can get started on the right foot. With the exception of QuickBooks Self-Employed, you can upgrade or downgrade between plans as necessary.
If you get the Self-Employed plan, it will even help estimate your quarterly taxes for you. All plans integrate very well with TurboTax if you or your accountant uses that to file your taxes.
2. Wave Accounting
If you want a free tool to manage your business finances, consider Wave Accounting. You get access to its accounting tools and invoicing software without any setup fees or hidden monthly costs.
The tool lets you add your accountant as a user so that you can easily communicate. You can connect bank accounts and credit cards to help track your transactions.
Wave is also useful for accepting payments, but you will pay processing fees to process credit card payments. You can also take bank payments, and you only pay when people pay you.
If you want even more features, you can use it as your payroll system. However, that will come with a monthly base price plus a fee per employee or contractor.
3. inDinero
Another fantastic accounting tool is inDinero, and it's more of a service than a product. You can use it as accounting software, but you also get access to accounting help whenever you need it.
The company also outsources CFOs to help you make better decisions about your business finances. Plus, you get access to tax experts to help save more at the end of the year.
They offer flexible pricing based on the size of your business and what you need. Of course, since it does come with a service, it will be quite a bit more expensive than other tools.
4. Google Drive
Google Drive is a fantastic tool for business finances, and you can use it in multiple ways. For example, you may use Google Sheets to track your budget for the month.
You can use Google Docs to keep a running list of expenses or your employees and contractors to pay. There are also free invoice tools if you don't want to use a different tool for that.
Google Slides is useful if you need to present your business finances to advisors or investors. You can include details on your cash flow or financial projections.
All of these programs are free to use, and you can also use Google Drive to store files in the cloud. That way, you can access your business documents from anywhere.
5. Microsoft Excel
An alternative to Google Sheets is Microsoft Excel, which does many of the same things. You can download Excel to your computer or get the mobile app.
It's one of the best budgeting tools you'll find for your business. You can create a budget template or find a free template online that you can customize to meet your needs.
Then, you can see how much you're spending and earning throughout the month. Your budget may reveal that you're spending a lot more than you thought.
Or you could learn that you're making more and can afford to hire a new person. You can buy Excel with the rest of Microsoft Office for a monthly or annual fee.
6. Mint
Mint is a popular personal budgeting tool, but you can also use it for your business finances. To use it for business, connect your business bank account and any business credit cards you have.
You can then track all of your transactions in one place. Plus, it integrates with QuickBooks and TurboTax since they're all under the same parent company Intuit.
The app will alert you when you have to pay a bill or when your recurring expenses will go up. As you use the app, it can offer tips to help you save more money to increase your profits.
While it's mainly for personal use, you can make it work for your business. Then, you don't have to use different apps to track cash flow, budgets, and other things.
7. PayPal
You'll also need to find a tool to help accept payments, especially if you have an online business. PayPal is a great option because many people trust and use it already.
The website also has a mobile app, so you can track payments and sales from anywhere. When someone pays you, the amount (minus payment processing fees) will go into your PayPal balance, which you can spend or transfer to your bank.
PayPal offers a personal or business account, and either option can work depending on your business. You can use the app to send invoices to clients, and you can get a notification when clients pay.
It's also useful if you have a brick-and-mortar business. You can accept contactless payments, and people can pay with their PayPal balances or by using a credit card or bank account.
8. Square
Square is another tool for payment processing, and it's particularly common for in-person transactions. You can get a stand that connects to your phone or tablet and lets you swipe credit and debit cards.
It's also useful for online transactions, and you can use Square for banking. The app can collect a list of customers, and you can send messages to your buyers.
If you have employees, you can also use Square for scheduling, payroll, and benefits. Square also connects to a variety of third-party apps so that you can run your business more efficiently.
You'll get the app and your first card reader for free, but additional ones cost money. Like many similar tools, you'll have to pay a percentage of each transaction.
9. ADP
ADP is one of the best tools for HR, payroll, and taxes. The tool can help you with everything from tracking time and attendance to managing insurance and other benefits.
It's easy to use regardless of how many employees you have, so you can start small. HR outsourcing is also available if you don't want to hire a human resources department.
But ADP is also a well-known payroll system, and it's perfect for that purpose. It can help you keep track of the money you owe your employees as well as what you have to pay in payroll taxes.
You can manage payroll on your own or get help from experts at any time. And as your business grows, ADP can grow with you.
10. Zoho Inventory
If you sell physical products, another tool you need is one to help with inventory management. You can use something like Zoho Inventory to keep track of how many products you have to ship.
The tool will show you when you have items that are low in stock, and it integrates with tools like PayPal. That way, you can help increase sales and get more orders out to customers.
You can also use the tool to track which items tend to sell out the most. When placing orders in the future, you'll know which items to order more or less of to keep from wasting too much money.
Zoho Inventory works on your desktop, but there's also a mobile app so that you can track orders from anywhere. It's a great option for businesses of all sizes.
11. Your Banking App
Most banks offer some form of online banking, either through a website or an app. Some banks offer both options so that you can access your transactions anywhere.
You should set up online banking and use it on your computer or mobile device. That way, you'll be able to make payments or transfer money between accounts whenever you want.
If you have your business checking and credit card at the same bank, you can pay off your card easily. And you can make sure all transfers from PayPal and other apps go through smoothly.
You'll also be able to see when vendors process your payments to them. Come payday, you'll also be able to make sure your account has enough money to cover employee paychecks.
How Will You Manage Your Business Finances?
Managing your business finances may seem overwhelming, but it's vital if you want your business to stay up and running. Fortunately, now you know about Best Tools to Manage Business Finances.
Some tools are available for free, while others come with a small fee. That way, you can choose the tools that meet your needs and budget, and you can focus on increasing your profits.
Do you want to learn more about business finances? Check out our business section for more content.