Rocket Lawyer vs. LegalZoom: what are they, and which one is right for you?
Well, it is hard to tell that which of these legal services can facilitate you better. However, we can help you understand their features, benefits, drawbacks, and costs so that you can make your own decision. Therefore, here is a detailed comparison of both online legal services to help you understand various aspects of their service offerings.
Rocket Lawyer

What is Rocket Lawyer? It is an online legal company founded in 2008 by Charley Moore. Rocket Lawyer offers online legal services to small and medium-sized businesses and individuals. These services include estate plans, incorporation, and legal document review. This company is popular for offering everything from business registration and legal documents to legal advice.
It has a monthly subscription model. This means that you can pay low fees to access unlimited legal documents and business attorneys. Rocket Lawyer works best for small companies and startups that need to work with legal documents regularly.
However, for a business with a significantly small budget, it doesn't make sense to invest in these services.
Services
Rocket Lawyer provides a great range of features that can help a company deal with most legal problems. These services can help you create legal policies and documents to eliminate the risk of future problems.
·

        

Business Registration
Are you having trouble registering your company? Rocket Lawyer can help you register your LLC, S Corp, and C Corp companies. Of course, the legal terms and policies may be hard for you to understand. Therefore, Rocket Lawyer connects you with the attorneys to choose the right business structure.
·

        

Intellectual Property
This company can help with different intellectual property-related work like copyright submissions and trademarks so that your business gets full security and protection.
·

        

Legal Documents
Rocket Lawyer works exceptionally well for businesses that require legal documents. This platform helps you customize or create your personal and business legal documents.
·

        

Legal Advice
When you are running a business, several questions may come up. You don't need to make an appointment with a lawyer every time. You can simply ask questions from a Rocket Lawyer attorney over a 30-minute consultation.
·

        

Customer Service
To make sure that users get the best services, Rocket Lawyer provides excellent customer service. You can contact them through Rocket Lawyer telephone number from Monday to Friday from 6 am to 6 pm (Pacific Time).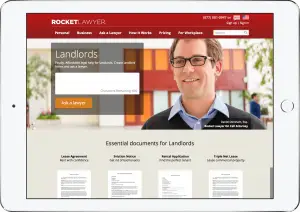 Benefits of Rocket Lawyer
User Friendly
The amazing software is pretty simple to use, especially for individuals who are not well-versed in legal terms and policies. You can choose any form you need, fill out the form that will appear on your screen, and the software will create the legal document automatically.
Not only this, but an expert attorney will review your documents and make the necessary amendments before you use them. You can also download the documents easily as an MS Word document or PDF file. There are many online legal documents available for download.
Fast Online Services
Unlike other online legal services that only allow you to speak on the phone, Rocket Lawyer has an online Q&A option. The users can ask every type of legal question and get a quick response from a skilled and experienced attorney.
These experts offer reliable and accurate legal advice on various topics, such as intellectual property, business laws, and contracts. Furthermore, this prompt legal help can be significantly beneficial to busy business owners and entrepreneurs who don't have time to make calls to lawyers.
Form Builder
This platform offers you the option of form builders that makes it easy to create whatever custom contract and documents you need in less time.
During this process, the system will show you the laws and regulations in your state. This way, you can check whether the laws comply with your state and country laws.
Free Trial
Rocket Lawyer free trial option is the main attraction for many business owners. Testing the system before you even incorporate it into your business makes you feel satisfied with its services. You can use the system free of cost for seven days. This is enough time to check each feature to decide whether it will help you or not.
You can also check services and interface to determine whether you need them. To make an informed decision, you can discuss your concerns with an attorney to know if it's a good fit for your business. Moreover, in seven days, you can do almost anything you want with the system.
Customer Service Hours
The most challenging task for people living in locations with Eastern Time zone is to contact customer service. Fortunately, Rocket Lawyer's customer service can address this concern. You can talk to their customer service provider from 9 am to 9 pm- Eastern Time. If you live on the Pacific Coast, you can still make a call till 6 pm.
Besides that, the customer response team is highly trained and efficient and genuinely tries to solve any caller's issues. Also, you don't need to worry about long hold times. Even if you have to hold, it will not be more than 10 minutes.
Simple App
Although the website is compatible with all mobile devices, you can also access every feature from an app. The app works on all iPhones and Android mobile phones. It has low memory. You can also easily download the app and use it to create documents, ask questions from lawyers, and access your documents.
Drawbacks of Rocket Lawyer
Complicated Pricing Plan
While it's true that you can enjoy great features on Rocket lawyer, understanding the packages can be a headache for a new entrepreneur. You need a lot of time to discuss the packages with the company's representative. Also, you need to think about what features you need the most to choose the right package.
Expensive
There are several other legal services in the market cheaper than Rocket Lawyer. For instance, its monthly subscription costing $39.99 is more expensive than LegalZoom's $31.24. However, many people don't pay much attention to the higher cost when they get excellent features.
Signup Process
Rocket Lawyer may give you a seven-day free trial option, but you still need to enter your credit card details to access your customized documents. So, if you don't know how to cancel Rocket Lawyer, you will automatically be charged $39.99 whether you require the system. This is a deal-breaker for people who don't want to provide their credit card information.
LLC Services
Yes, you will get a package that includes LLC filing services. But it comes with unnecessary features like legal documents and attorney services. If you simply want LLC filing, Rocket Lawyer is not the best option.
How Much does Rocket Lawyer Cost?
Whether you are a member, you will get several package options to choose from. If you are a member, you will get excellent features for as little as $39.99 per month. But if you are not a member, you may have to pay a fixed price for the legal document.
For people who subscribe for the $39.99 per month package, they will get:
·         Unlimited legal documents
·         Free business registration
·         Free attorney consultation for about 30 minutes
·         Unlimited legal question options
·         40% reduction on ongoing attorney
·         A yearly cost of $122.50 for a registered attorney
If you are not a Rocket Lawyer member, you will receive the following features with specific fees.
·         Legal questions for $49.99 each
·         Business registration aid for $99 per LLC
·         Attorney consultation for 30 minutes at $59.99
·         Registered agent service fees are $149.99 per year
·         Legal documents for $39.99
Reviews of Rocket Lawyer
Here are some Rocket Lawyer reviews from happy customers, which will help you decide whether you need their service or not.
"I just wanted a generic document, and this was an easy process to get a much more professional document. I highly recommend this service. Super easy to cancel the free trial also! I will definitely use this site again! You should use it too and get professional documents." – Steven of Chipley
"The last tenant, who I considered my friend, hurt me financially. After she disappeared, I realized she took the closet doors, shower knobs, stove, refrigerator, bathroom vanity sink and knobs, and even the toilet. Oh, and the floor tile. After all that, our local sheriff's department in Morgan County would do nothing, even when the past tenant openly admitted to doing it. So, this time I will protect myself with this service."- Phyllis of Rutledge
LegalZoom

This is another online legal service system strategically designed to be a "one-stop-shop" for entrepreneurs and business owners. LegalZoom business services allow you to fulfill your legal needs without much effort and time.
Small businesses can pay affordable fixed fees to get their legal work done. LegalZoom was founded in 2001 and has facilitated more than 4 million customers by offering legal documents, business registration, and legal advice.
LegalZoom is considered the best in the market. Not only it's cheap, but it also offers you all the necessary legal help you need to operate your business efficiently.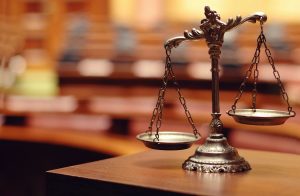 Services
Like Rocket Lawyer, LegalZoom offers you a list of features that save you from getting into legal problems. Here are some LegalZoom services that might help you.
·

        

Business Registration
Registering your business requires knowledge about the laws in your state and your company's needs. It's impossible to do the entire task yourself. This is why LegalZoom helps you register your C-Corp, LLC, and S-Corp for tax purposes.
·

        

Legal Documents
Like Rocket Lawyer, you can easily create your customized legal documents. The process will be easier, quicker, and more accurate.
·

        

Legal Advice
By paying a monthly fee, you can contact vetted small business attorneys. This way, if you need to talk to a lawyer for legal help, you simply need to contact a LegalZoom attorney.
·

        

Intellectual Property (IP)
They offer you IP services like copyright and patent submissions. You can also benefit from the LegalZoom trademarks feature.
·

        

Customer Service
Despite having these services, you might need customer service providers to solve different problems. In that case, if you live in Pacific Zone, you can call the company from 7 am to 5 pm from Monday to Friday and 7 am to 4 pm on Saturdays.
Benefits of LegalZoom
Money-Back Guarantee
This online platform is one of the oldest and most popular legal service providers who have helped more than four million consumers and businesses. LegalZoom offers you a 60-day money-back guarantee. This means 30 days to LegalZoom free trial, which you can't get from any other company. The best part is that you can cancel your subscription at any time with an easy process.
Affordable
Is LegalZoom good? Well, it surely is- at least when it comes to prices. This platform is the cheapest you can find in the market. You will get phone consultation, documents review and download, attorney advice, and other features at a low cost.
Tax Advice
Legal Zoom for businesses offers you legal tax advice so that you can pay all your taxes on time. You have the freedom to discuss your tax problems with an attorney. They can also help you understand different tax policies so that you can deal with the problem on your own next time.
Annual Business Evaluation
Whether you are a startup or small business, you need to do an annual business evaluation. It will help you understand the condition of your business so that you can take effective measures in the new fiscal year. Therefore, LegalZoom helps you evaluate your business to ensure your success in the future.
Free Trial
LegalZoom's free trial of 30 days is more than enough to test each feature. In fact, you can even start making some documents to meet all the legal considerations of your particular type of business. Most importantly, this time is enough for you to cancel the subscription if you don't like the software.
Drawbacks of LegalZoom
Expensive in Some Cases
LegalZoom is more expensive than its competitors for business formation. You need to pay $79 to start using the system. On top of that, there are several LegalZoom fees for different business formation tasks. But other competitors don't charge any filing fees.
Legal Help
Some features like document review are available to customers only if they have signed the monthly business legal plan. Hence, you can't access these services on a one-time basis. In fact, you can only get advice from an attorney if you have subscribed to the Business Advisory plan.
Customer Service
Though you can benefit from customer support system every day (except Sunday), many reviews on the internet claim that they have a low service quality. People also claim that they experienced business formation filing problems.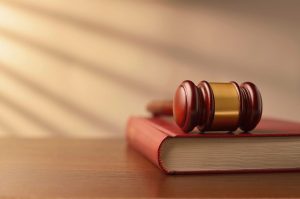 How Much does LegalZoom Cost?
LegalZoom offers you different services at different fees and costs. Here is what you need to know.
·         Legal Documents: $7.95 per month or $59 per document for unlimited legal contracts and documents
·         Business Registration: $79-$349 based on your package and state
·         Legal Documents Review: $39 for each review
·         Intellectual Property: $179- $2,400 per application
·         Registered Agent: $299 per year
·         Attorney Consultations: $375 per year for a 30-minute session
LegalZoom Reviews
Here are some LegalZoom reviews that might help you understand the quality of the service.
"We've used (LegalZoom) for quite a few things over the years, and overall, things have been very smooth. They've been easy to work and very affordable."- Keren Yoo
"I needed to update my will. I'd heard of LegalZoom. And when I had to update some documents, I looked online at other companies but felt comfortable using LegalZoom. The website was very helpful. And having access to a lawyer to make sure that everything was correct made it really simple."- Neel C.
LegalZoom vs. Rocket Lawyer: Quick Comparison
LegalZoom or Rocket Lawyer: Save Money
When it comes to LegalZoom vs. Rocket Lawyer, it's best to choose Rocket Lawyer to save money. This system is best for customers starting their LLCs who want to save on fees. You will receive services like legal services, trademarks, and business licenses at a lower price. Customers can also enjoy legal advice and exclusive discounts.
LegalZoom or Rocket Lawyer: Popular Brand
If you want to choose a popular brand, LegalZoom is the best option. They have higher brand recognition. Most importantly, they are considered credible and trustworthy for LLC formation services. Since they have been in the field for several years, people don't even about higher prices.
LegalZoom or Rocket Lawyer: Find the Best Option for Yourself
Which one is perfect for you? Is it LegalZoom or Rocket Lawyer? This is a question that only you can answer. Both systems offer you incredible features. The best part is that you don't need to worry about the authenticity of the legal advice you get from attorneys.
You need to consider your needs and requirements while choosing. Consider what features you need to operate your business. Also, think about whether you have a budget to afford LegalZoom? You also need to think about whether you need an app or not. If you are still confused, use the trial period to make an informed decision.
Bottom Line
This comparison of LegalZoom vs. Rocket Lawyer might have helped you understand the benefits and drawbacks of both services. Although LegalZoom is the oldest company in the industry, Rocket Lawyer also provides reliable services.
So, choose the one based on the features you need so that you can get all the legal help you need for your business.
Sources
https://www.fundera.com/blog/LegalZoom-reviews
https://review42.com/reviews/llc/rocket-lawyer/
https://thelegality.com/articles/rocket-lawyer-vs-LegalZoom/#LegalZoom_Products
www.nerdwallet.com/article/small-business/rocket-lawyer-vs-LegalZoom
https://www.crazyegg.com/blog/rocket-lawyer-review/
https://howtostartanllc.com/reviews/LegalZoom-vs-rocketlawyer
https://www.charlottelaw.org/LegalZoom-vs-rocket-lawyer/
Learn More