Are you a small business owner or are you looking to start a small business? There are 4 key professionals  you will need to make your business successful such as a Business Attorney, Small Business Accountant, Insurance Agent & Small Business Banker/Loan officer. These 4 professionals will help you establish a solid foundation for your small business. Now that you know, having a good accountant is key, have you ever thought, How to Find an Accountant for a Small Business?
As an Accounting & Tax firm owner I have a unique perspective regarding what to look for in an accountant and our tips will definitely help you make the right choice.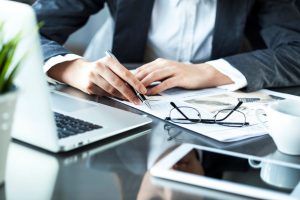 Determine What You Want the Accountant To Do?
 Before you start looking for an accountant you need to understand just like doctors, accountants specialize in different areas as well. Such as Taxation, Auditing, Forensic accounting, Managerial accounting and bookkeeping, payroll processing and QuickBooks Reviews.
So it's important that you define and access your needs. Maybe you are looking for more than one expertise, in that case we suggest you may be looking for an accounting firm instead of working with just one accountant.
It is important to consider that your accountant is important for your company's growth. Right Accountant can help you save money, raise capital evaluate your legal structure.
Industry Expertise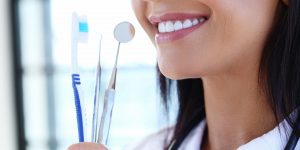 Determine if your business is specialized for example are you a dentist or a restaurant owner. Both small businesses are very specialized and each industry will demand you pick a professional that understands what specific write-offs each industry has. For example a Dentist may need specific tax write off that may not be very relevant in the Restaurant industry.
Start compiling a list of accountants in the industry you are, in and start evaluating them on other factors listed below. You can visit industry websites and many of them have list of accountants or CPA that specialize in the industry.
Keep reading How to Find an Accountant for a Small Business? to learn how professional credentials can help you pick the right accountant.
Professional Credentials
 Do you need someone who is an expert in taxation? In that case maybe you want an Enrolled Agent(EA) or a Certified Public Accountant (CPA) that specializes in taxation. If you are looking for someone to provide audited financials to your bank then EA will not be a right fit and you will need a CPA. Determine what type of expertise is needed and pick a professional accordingly.
 Not all Accounting firms are the same, so make sure you pick a firm that can handle tax returns, tax planning, financial analysis and help you build a sound accounting system. Ideally its best hire an accountant or one accounting firm so they keep your cash or accrual basis accounting in check.
Accounting Software
If you are looking for an accountant with particular accounting software expertise? For example, if you use Quickbookonline.com, you want a CPA who can not only review your work but also help you when you have issue with accounting software.
Small business accounting can be challenging sometimes as you have to make sure all the numbers match so you may want to hire an accountant who can review the business transactions, business bank account, cash flow and financial reports on monthly basis.
Many small business owners try to do their own accounting and end up making major mistakes that end up costing them money and may result in an audit. Hence, when you own your business, you should focus on what you do best and hire an accounting firm who can use your accounting software and reconcile your accounts and provide proper feedback.
Software is one part of the selection process but size of the firm is another important aspect. Continue reading How to Find an Accountant for a Small Business? to see how firm size is important factor in selection process.
Size of the Firm
Are you sole proprietor or have a very small business then you may just need a
CPA
who works by himself. But If you are looking to only work with one firm because your business needs payroll, bookkeeping, consulting, audit and tax services, then you may need to work with a firm that has a larger team who can help accommodate all your business needs under one roof.
Search Online & Ask Family Friends & Co Workers
We recommend you start searching online and compile a thorough list of CPA, EA and accountants who are right size and have adequate credentials to serve your business. Once you have an online list, add more professionals by asking Family, Friends and Coworkers.
Online Reviews  
One you have a thorough list of accountants, check their online reviews on Yelp, Google and other credible websites. This should help evaluate each accountant and learn more about their services and what type of experience can you expect from them.
Tip: Don't forget to search "Accountant for Small Business" in google and see reviews listed next to their firm names.
Please note that not all reviews will be positive, many time you will have some people who will leave a negative review for an accountant even when its their fault. So its important to read though the reviews and get an independent prospective. As long as you have majority of the people rating 4 to 5 stars, most firms will do a pretty good job.
Narrow Down the List & Set Up Meeting
 Narrow down the list to 3 to 5 max number of accountants and set up meetings with each firm. Make a list of questions you have regarding your small business and other challenges you may be facing. Once you talk to each Accountant, request a list of their hourly rate or flat rate for Tax Preparation, Consulting Services, Bookkeeping Services and so on.
If you are already a small business owner, take a copy of your tax return and financial statements for the accountant to look over and see what recommendations they have.
If you are a new small business owner, then write down a detailed list of questions that you can ask them to get a feel for how they think and whether they can help you comprehend key tax and small business concepts.
Before you pick a small business accountant, don't forget to check references. Keep reading to see how checking references is important.
Check References 
 When you meet with accountants, ask them to provide 3 to 5 references of small business owners in your industry. Call these small businesses and ask them about their experience and what to expect from an accountant's services and how helpful they are.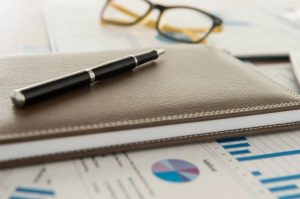 Make Final Decision
Once you talk to all the references(Small Business Owners) then make a final decision keeping in mind all the key items we discussed above. Request and sign engagement letters from the accountant and begin your relationship.
Picking the right small business accountant can make or break your business. We recommend you pick the sharpest and smartest accountant who can help keep your hard earned dollars in your pocket instead of the government's pocket. Hopefully our tips and advice regarding " How to Find an Accountant for a Small Business?" will help you make the right decision for your small business.
Learn More