In 2021, there were 61,000 loans through the SBA's core lending programs; this equated to 44.8 billion dollars delivered to small businesses. If you're applying for SBA loans, it can feel like there are some hoops you need to jump through. One of those is the life insurance requirement for SBA loans. Are you interested in applying for the SBA loan program? If you are, keep reading to learn about the life insurance requirements for SBA Loans.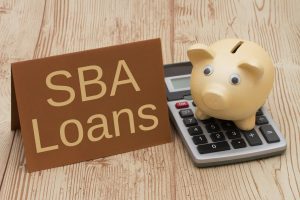 Why Do You Need Life Insurance for SBA Loans?
SBA loans don't come from the SBA. SBA works with a network of approved financial institutions that lends money to businesses.
However, the SBA does guarantee the loan; they're backing part of your loan. This is great for financial institutions because if you don't pay, they have less risk because the SBA will pay back part of the loan if you default.
SBA, in turn, needs to reduce their risk if you default. They do this by requiring you to hold several types of insurance, including life insurance.
Does Every SBA Loan Require Life Insurance?
SBA SOP 50 10 5 (b) requires that lenders determine whether the business is tied to one person or multiple people. If the success of your business falls on one person, you need life insurance.
Your life insurance will act as collateral and reduce the risk for the SBA. If you pass away before your loan is repaid, your policy payout will provide the funds needed to pay your loan off in full.
SBA Life Insurance Requirements
When it comes to your SBA life insurance, the type of insurance doesn't matter. Term or whole life insurance will work. But, there are some requirements it does need to meet.
Life Insurance Amount
Your coverage amount is required to be as much as your loan. For example, if you take a loan out for 500,000 dollars, your life insurance must be worth that much as well.
Life Insurance Coverage Period
You must hold your life insurance for the term of your loan. For this reason, many people choose term life insurance for their SBA loans.
Collateral Assignment
There is a difference between a beneficiary and a collateral assignment when it comes to life insurance. With SBA loans, you want to make the lender a collateral assignment. If, during the course of your loan, you pass away, your insurance will pay off your loan first; then any remaining money will go to your beneficiary.
If you name the financial institution as your beneficiary, your insurance will be required to pay out your full policy to them.
There are a variety of different SBA loans, for example, SBA 7A loans, SBA 504 loans, and SBA microloans, and each of these loans can have slightly different requirements.
For example, the SBA 7A loan might not require you to have a collateral assignment in some circumstances, like if the loan is under 350,000 dollars.
What if You Don't Qualify for Life Insurance?
Health issues or risky lifestyle habits can make you uninsurable. But if you can't get life insurance, does that mean you won't get approved for an SBA loan?
Not necessarily. You will need to provide a letter to SBA from your insurance company that states you are uninsurable. From here, they can decide whether or not they still want to back your loan.
Part of the decision for this can hinge on the amount of your loan. If it's lower, you might still get approved. If you don't get approved, you can try to get a loan from a financial institution; it just won't get guaranteed by the SBA.
What to Look For in a Life Insurance Company
Are you ready to start looking for life insurance as part of your application for an SBA loan? If you are, there are a few tips that can help you.
Get Term Life Insurance
We mentioned above that your life insurance can be whole or term life insurance. Term life insurance is for a specific period of time, for example, 15 or 20 years. Whole life insurance is for your whole life and has a cash value component that grows over time.
Another big difference between whole and term life insurance is the cost. Because term insurance is for a set period of time, people tend to outlive it. This makes it less of a risk for the insurance company, and they can offer you a lower rate.
Getting term insurance for your SBA loan will allow you to set the term for the length of the loan and ultimately pay less.
Find No-Exam Policies
If you need to get your insurance quickly, look for policies that don't require an exam. A medical exam will slow down the process.
With a no-exam policy, you will likely still need to fill out a medical questionnaire. Your answers will also get checked against various databases that underwrite these policies. You can still get denied and be required to complete a medical exam.
The downside to these policies is that they tend to cap at a certain amount, but you can hold several no-exam policies.
Work With an Agent or Broker
Navigating the world of insurance can be complicated. If you work with an agent or broker, it's likely they have experience with SBA loan requirements.
This can make the process less stressful and won't cost you anything extra.
Look at Return of Premium Plans
A return of premium payment plan allows the money you paid for your premium to get returned to you if you don't die during the term of your coverage. This type of plan is usually only available for the 20 and 30-year term insurance policies, and it can raise your premium.
However, the benefit is that you can get all of your premiums returned when your insurance plan ends.
Letting Your Life Insurance Lapse
After you have gotten your life insurance, you must hold it for the entirety of your loan. If you allow your life insurance to lapse, the lender can see it as a violation. This can place your loan in default.
Life insurance is required for SBA loans to help reduce the risk to the SBA. You'll need a plan that equals the amount of your loan and lasts for the same amount of time as your loan.
Now that you have learned key details about Life Insurance Requirements for SBA Loans, Navigating the ins and outs of your business and finances doesn't have to be complicated. Keep reading more articles in our business and finance sections, and let us help answer your questions.
Learn More
Is Group Term Life Insurance Taxable?
Learn If the Life Insurance is Taxable?
SBA 504 Loans: An Ultimate Guide
7A Loans: The Pros and Cons You Should Know About
SBA MicroLoan: The Pros and Cons You Should Know About
11 Types of Business Loans: SBA Loans, Term Loans and More