What is Coinbase, and why has it become so popular? And how can you use this cryptocurrency trading platform to start investing in this new asset class that recently surpassed $3 trillion in global value?
Coinbase is one of the original cryptocurrency exchange platforms in the US, having got its start back in 2011 before most people knew what crypto was.
They have since become a household name in the investing world, and the place that most Americans start when buying crypto for the first time.
So what makes Coinbase special compared to other crypto trading platforms? Keep reading for an in-depth look at how Coinbase works to buy and sell crypto.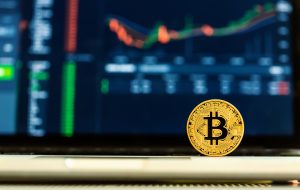 Benefits of Cryptocurrency
Bitcoin, the world's first cryptocurrency, was launched in 2009. Individual bitcoins were given away for free back then. Today they are worth more than $40,000 each.
Coinbase was launched just a couple of years after Bitcoin first hit the internet. Early adopters could see the benefits of investing in Bitcoin, yet they didn't have a convenient way to actually buy and sell this digital currency.
But why were people buying it then? And why do millions of people across the planet currently own some? Because Bitcoin and other cryptocurrencies are decentralized.
They aren't owned or managed by a governing authority. They seek to level the financial playing field across the planet by allowing individuals to control their finances, as opposed to central banks.
Cryptocurrency is changing the world of finance. Coinbase saw it early on and began building the platform that would become the entry point to the wide world of crypto for millions of people.
What Is Coinbase?
Coinbase is a cryptocurrency exchange where individual investors can buy and sell cryptocurrencies, like Bitcoin, Ethereum, and dozens of other digital tokens.
It functions similarly to a stock exchange. If you want to buy a particular cryptocurrency, Coinbase matches you with a seller, or multiple sellers, to fulfill your order.
Likewise, if you want to sell a cryptocurrency, Coinbase matches you, in real-time, to buyers, providing direct transactions between end-users.
When you buy crypto on Coinbase, your funds are stored in a custodial wallet. It's essentially a bank account, with Coinbase acting as a custodian. Many users will keep their funds stored in their Coinbase wallet, while many others choose to transfer their crypto to an external wallet, either a software wallet or a hardware wallet.
For those looking to hold their funds in a self-custody wallet, Coinbase conveniently offers the Coinbase Wallet. It's a software wallet that you control, yet provides you easy access to a variety of use cases, such as investing your crypto on Defi applications or buying NFTs.
The crypto exchange is based in the US, but currently supports users from more than 100 countries. And while there are thousands upon thousands of various cryptocurrencies out there, Coinbase offers support to just over 100. This provides investors with plenty of investing opportunities, from popular cryptocurrencies like Bitcoin, Ethereum, LiteCoin, and DogeCoin, to newer coins as well.
Coinbase Company Overview
Coinbase got its start in 2011 before anyone knew what cryptocurrency was.
Coinbase is one of the oldest cryptocurrency exchanges and has built a reputation for security and reliability. According to Coinmarketcap.com, Coinbase ranks second in terms of cryptocurrency trading volume, behind Binance. If you're looking solely at the US, however, Coinbase leads the way.
The company was founded and is still led today by CEO Brian Armstrong, a former Airbnb engineer. Coinbase received its initial funding through Y Combinator.
Over the years, Coinbase went through multiple funding rounds, receiving investments from big-name investors, such as Union Square Ventures, NYSE, and USAA, just to name a few.
In total, the company raised around $540 million. In April of 2021, Coinbase made history by becoming the first cryptocurrency exchange to go public, when it launched on NASDAQ, closing the IPO with a value of $86 billion.
Coinbase prides itself on being the most user-friendly interface for new crypto investors to buy and sell for the first time.
Coinbase vs. Coinbase Pro
Why is crypto trading on Coinbase so popular among newbies and experienced investors? Thanks to multiple Coinbase platforms, there's a trading platform geared to both users.
Coinbase Pro is an advanced trading platform, available for free to experienced investors and active traders looking for additional buying and selling options. While the interface is still easy to use, it can be intimidating for those who are new to crypto, or new to investing.
The regular Coinbase platform is geared towards beginners. It makes buying your first crypto fast and easy.
Here's how the two platforms stack up.
The Regualr Coinbase App
The regular Coinbase app is geared toward new investors who aren't looking to actively trade. The idea is to buy and hold.
Fees on each Coinbase transaction can stretch up to 4% but varies depending on your payment method. However, purchasing crypto is easy with the app. Coinbase allows you to make crypto purchases directly with your debit card.
When you do this, your crypto is available immediately. You can also make purchases for lower fees by using an ACH transfer or wire transfer.
Coinbase Pro
The two biggest benefits of Coinbasse Pro are lower trading fees and advanced trading options.
You cannot use your debit card to fund your Coinbase Pro account. But you can perform bank transfers for free. Then, you only need to pay individual transaction fees.
Maker and taker fees are 0.50% on transactions worth $10,000 or less. The fee decreases as the transaction value increases.
You can also use the trading screen when buying and selling. This allows you to either purchase at market price, or set limit orders and stop orders. So if you'd like to buy or sell once a cryptocurrency reaches a certain price, you can set a limit order to ensure you don't overpay or undersell.
With Coinbase Pro, you can also withdraw your crypto to external wallets. This lets you transfer your funds to another wallet you own, or to other crypto exchanges or platforms.
You can move cryptocurrency or fiat currency from Coinbase to Coinbase Pro for free if you ever want to explore advanced trading options.
How To Use Coinbase
You can start investing in cryptocurrency today by opening a Coinbase account and making your first purchase. Here's how to get started.
Create an Account
To open up a Coinbase account, you'll need to be at least 18 years old, had a government-issued photo ID, and have a cell phone capable of receiving SMS messages.
Start by filling out your personal information and state of residence. You'll need to prove your residency shortly. Then, create a strong password.
Check your email to verify your email address. After that, you'll need to use your email address and newly created password to log in.
Next up, you'll verify your phone number. You'll receive a code to your phone, which you'll need to input on the sign-up screen.
Now add your personal information, exactly how it shows up on your ID, including your full name, birth date, and address. You'll also verify your current occupation, employer, and social security number.
Verify Your Identity
Once you've added your personal information, you'll need to prove that it's really you creating an account. This level of security, referred to as Know Your Customer, is required by financial institutions as a means of preventing financial crimes such as money laundering.
To verify your identity with Coinbase, you'll need to take a photo of yourself while holding your ID. You will also need to take a photo of yourself while holding a piece of paper with a particular message, provided by Coinbase during your sign-up process.
Once submitted, the process can take as little as a few minutes to verify your identity. Your account will then be complete.
Make a Purchase or Transfer Funds
Once your account has been verified, you can add funds or purchase your first cryptocurrency.
US residents have a variety of options. To fund your account without paying fees, use a bank transfer (ACH). You'll need to log into your bank account through the Coinbase app.
This allows you to send transfer funds directly. In your Coinbase wallet, you'll receive US dollars, which you can then use to buy crypto within the app. Bank transfers are great options for those who don't need to move their funds around right away.
While you can use your funds to purchase crypto, you won't be able to cash out until your transfer clears the bank, which can take up to five days.
You can also use your debit card to buy crypto directly. Doing so incurs a fee, but saves a step. Plus, your funds are available instantly. So you can sell your crypto and cash out right away, without any delays.
Additional funding options include wire transfers, PayPal, Apple Pay, and Google Pay.
Opening a Coinbase Pro Account
Want to open a Coinbase Pro account, while you're at it? Once you've opened your regular account, the process is very simple.
Just visit pro.coinbase.com and use the same login information you used for your original Coinbase account. Doing this will link your information automatically.
Your Pro account will be ready in just a few seconds. Then, you can select "Deposit" from the Pro dashboard, and choose to transfer funds from Coinbase.com in order to move funds instantly.
Using Coinbase
Now that your account is set up, you can start investing in cryptocurrency and adding the top-performing asset class to your portfolio. Here's how to get the most out of Coinbase when developing a crypto trading strategy.
Buying Crypto
From the Coinbase dashboard, head to the "Trade" page. Here you can view a list of the top-performing cryptocurrencies, or search for a particular cryptocurrency.
Select the buy option. Decide how much you'd like to purchase (in terms of USD). You don't have to buy an entire coin like you would have to purchase an entire share of stock. You can purchase cryptocurrency in fractional amounts.
So while it might cost over $40,000 to buy an entire bitcoin, you can choose to buy $10 worth.
Then, choose from your linked payment methods. Review your fees and total transaction cost, and click to confirm the transaction.
Selling Crypto
From the Trading page, you can click the Sell button, choose a cryptocurrency from your current list of assets, and select an amount to sell.
The funds will be added to your cash balance on Coinbase. You can withdraw your cash at any time to a bank account that you have on file.
Or you can use that cash to make another cryptocurrency transaction.
Just remember that selling cryptocurrency, or trading it for another cryptocurrency, is a taxable event. This may trigger capital gains tax. Having a tax strategy before you begin trading is important.
Crypto tax laws are relatively new, however. It can be difficult to know whether you are going to owe money due to your crypto investments. It can help to work with a CPA who understands cryptocurrency when filing your tax return.
Coinbase Learn and Earn
If you're new to cryptocurrency, you can use Coinbase to learn about various cryptocurrencies while also earning free crypto at the same time.
From your Coinbase dashboard, you should notice the "Learn and Earn" feature.
On this page, you'll notice a few sets of videos. Each set of videos introduces you to a new cryptocurrency, providing the unique benefits that it offers to the greater cryptocurrency ecosystem.
After you complete each short video, you'll earn some of that cryptocurrency. It will be automatically added to your wallet.
This page also shows you additional features that may reward you in free cryptos, such as how to set up recurring buys, and how to set up Coinbase Wallet.
Invest Wisely
Investing in cryptocurrency is extremely lucrative. But it can also be dangerous. Volatility is high, with cryptocurrencies rising or falling in value by 20% or more in a single day.
The best investors are those who hold for the long term. Crypto experiences market swings just like any other asset class. Do your best not to panic sell when the market drops.
Always do your own research when choosing which cryptocurrency to purchase. Coinbase has hand-selected each cryptocurrency offered on its platform. So it might not offer every cryptocurrency, it does offer the most reputable ones.
And remember to diversify, both with various cryptocurrencies and with other asset classes. Cryptocurrency can be an effective component of your short-term investing strategy, as well as your long-term retirement plan.
Start Your Crypto Journey Today
So what is Coinbase? It's the most popular cryptocurrency exchange in the US and the second most popular worldwide.
It's one of the most trusted names when it comes to buying and selling cryptocurrency. First-time buyers and experienced investors alike rely on Coinbase to manage their crypto portfolios.
Looking to learn more about cryptocurrency, and how to use it to grow your wealth? Be sure to check out some of the articles on our blog today.
Learn More
What Is Coinbase and How To Use It
Cryptocurrency For Beginners: What It Is & Must-Knows
Cryptocurrency Tax Guide: How Do Taxes Work With Crypto?
Centralized vs. Decentralized Crypto Exchanges
Cryptocurrency Guide: How to Invest in Cryptocurrency