Do you want to really start growing your wealth this year? Then you can't keep ignoring the top-performing asset class of all time.
Bitcoin, the world's first cryptocurrency, hit the internet in 2009 and has since evolved into a $3 trillion global crypto market. Cryptocurrency has seen some of the biggest, fastest gains in investment history.
But it can be confusing for newcomers to start investing in cryptocurrency. New technology and new terminology scare many would-be crypto investors away.
That's why we wrote this cryptocurrency guide, to help you become a new investor in crypto today. Keep reading our beginner's guide below to see how you can buy some of the top cryptocurrencies in a matter of minutes.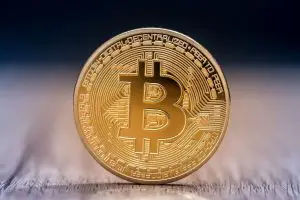 Choose a Cryptocurrency Exchange
Your first order of business is selecting a cryptocurrency exchange, where you'll be able to buy and sell crypto at any time. Most crypto exchanges offer support to multiple countries.
Make sure to choose an exchange available in your area. For example, Coinbase, Gemini, Kraken, and Binance are all available to US users. Certain states may limit crypto exchange availability, such as Hawaii, so always check the fine print before opening an account.
Different exchanges will also offer different cryptocurrencies. The most popular cryptocurrencies, like bitcoin, Ethereum, Solana, Cardano, DogeCoin, and others, will be available from every exchange. But some of the lower cap altcoins may only be offered by some exchanges.
The other difference between exchanges is the fees for using the platform. Binance has some of the lowest fees available, offering 0.5% fees on trades. Coinbase, the most popular exchange in the US, has some of the highest fees, hovering around 4%.
Create an Account
Once you've chosen an exchange to use, you need to create an account. Because this is a financial service, the account creation process is quite involved. Here's what to expect.
Register
First off, you'll add your personal information. Because you need to verify your identity in the next step, it's important to use your information exactly as it shows on your government-issued ID card.
You'll select your country and state of residence to ensure that you are allowed to use the platform. And you'll create a password. Make sure it's as strong as possible, so you don't put your crypto investments at risk.
Complete the Captcha and confirm your email address.
Verify Your Identity
Once your account has been created, your identity needs to be verified. This is a process called Know Your Customer and is required for financial institutions as a method of preventing financial crimes like fraud and money laundering.
Most exchanges will require you to take a photo of your face while holding your ID card in front of you. You may also need to take an additional photo with a handwritten message on it.
You'll input either your full social security number or the last four digits. And you may be asked questions such as who your current employer is.
Once you submit the required information and photos, you'll need to wait for the system to confirm your identity. This can take a few hours or a few days, so it's important to do it as early on as possible.
Link a Payment Method
Once your identity has been verified, all you need to do is like a funding account so you can start buying crypto. Each method of payment has its pros and cons.
Most people will either perform a bank transfer (ACH) or use a debit card to add funds to their account. Bank transfers are usually free to perform and allow you to buy crypto right away. But there's a holding period since it takes a few days for your bank to actually clear the transaction.
This means waiting between five and 10 days before you can withdraw those funds. With an ACH transfer, your transfer US dollars to your crypto account, which you can then use to buy crypto within the app.
When making a debit card purchase, the funds are usually available immediately, so you can perform a withdrawal at any time. Debit card purchases usually come with fees, so make sure to look at the cost of your transaction before confirming.
When using a debit card, you'll purchase particular crypto directly, rather than adding US dollars to your crypto account.
Select a Cryptocurrency to Purchase
Once you have your payment method set up, it's time to buy your first cryptocurrency. There are many options, and we'll provide tips on choosing the right crypto later on.
But once you're ready to buy, you'll either select "Buy" or visit the trading page, depending on the platform you're using. Scroll through the available cryptocurrencies on the list, or type the one you want.
You don't have to buy an entire coin. With crypto, you can buy fractional amounts of any currency. So even though Ethereum might cost $3,000 per coin, you can buy $10 or $100 worth if you want to.
So choose a coin, choose the amount you'd like to spend, and confirm the transaction.
If you want too long, you'll notice that the quoted price changes. This is called slippage. The price of crypto is constantly fluctuating, as thousands of transactions are happening at any given moment.
When you see a quoted rate for the crypto you're buying, you generally have around 10 seconds to confirm the transaction before the price changes.
Advanced Crypto Trading Options
Many crypto exchanges offer advanced trading options for those who want more control of their orders. Rather than buying at the market price, you can place limit orders or stop orders.
With a limit order, you can set a price that you'd like to buy a particular cryptocurrency. Once that currency reaches your limit price, your order is triggered and fulfilled.
A stop order is similar. Once the price reaches your stop limit, the order becomes a market order, getting fulfilled at the going rate, which may earn you an even better price.
Store Your Crypto Investments
Congratulations, you now own cryptocurrency. This exciting asset class has the potential for large gains. But smart investors know that wealth-building takes time.
Don't expect to get rich overnight. Plan to hold your crypto investments for the long haul, since the market moves in cycles.
When you buy crypto on an exchange, it will be stored in your exchange wallet. This is an on-custodial wallet. That means that the exchange is actually in control of your crypto since it's holding the private keys on your behalf.
This can be a safe option in the beginning. But as you increase the size of your crypto portfolio, it's recommended that you transfer your cryptocurrencies to a self-custodial wallet. This gives you full control over your funds.
The best way to do this is with a hardware wallet. These are small, physical hard drives that store the private keys to your crypto investments. It makes it virtually impossible for hackers to steal your crypto, since the device holds your investments offline, disconnected from the internet.
The Ledger Nano and the Trezor Model T hardware wallets are the most popular.
Just make sure to keep your wallet secure, ideally in a safe, where no one can gain physical access to it. If you lose your wallet, you could lose your crypto. But if you write down and save your recovery phase, you may be able to recover your funds.
Earning Yield With Your Crypto
Today's crypto millionaires are those who bought bitcoin and Ethereum years ago, locked them away in a wallet, and let them sit for a few years. Active traders don't always make money. Those who buy and hold long-term almost always do.
Treat your crypto portfolio like a retirement account, not like a day trading account.
But holding your crypto limits your potential for gains. You can actually use your crypto investments to earn passive returns with the right strategies. Wondering how to generate income on your holdings? Here are a few strategies.
Staking
Staking crypto is the most popular and secure way of generating a yield on your crypto holdings. And it's also a way to support the great cryptocurrency ecosystem.
Many cryptocurrencies use the proof of stake model for verifying transactions on the blockchain and keeping the network secure.
That means that individual nodes, or computers running the crypto software, are maintaining complete records of all the blockchain transactions. To run a node, you need a large sum of that particular cryptocurrency locked away.
The more nodes that are running worldwide, the more secure the network is. And it's these nodes that earn the transaction fees from every crypto transaction.
So staking your crypto means contributing it to a pool of funds that run validator nodes. In return, you earn a portion of the transactions fees from the network.
This can be as little as 1% or 2%, or as much as 15% in many cases, depending on the particular cryptocurrency you are holding.
Lending
Another option for earning yield on your crypto is through crypto lending. Rather than making individual loans, and holding a high level of risk, however, you contribute your crypto to a lending pool.
Borrowers then need to put up collateral in order to take out a crypto loan. So if they default on their loan, they lose their collateral, protecting the lenders.
So crypto lending is a low-risk method of earning crypto. Rates are similar to staking, fluctuating between 2% and 15% depending on the crypto you hold.
Providing Liquidity
Liquidity providing is a more advanced strategy for earning yield on our crypto and comes with higher risk.
What is it? On decentralized crypto exchanges, rather than matching buyers and sellers together, you swap crypto from a trading pool.
For example, if you want to use the stable coin USDT to purchase Ethereum, you use a USDT/ETH trading pool. You swap your USDT with some of the ETH in the pool.
This is made possible by those who provide liquidity to the pool. To do so, you would provide an equal amount of both currencies. In this case, that means an equal amount of USDT and ETH.
You then earn a percentage of the transaction fees from all of the people swapping their currency in that pool.
Crypto Investment Tips
Now you know how to buy a cryptocurrency and how to put it to work to generate passive yield. But how do you ensure success on your crypto investment journey? Here are a few tips.
Do Your Own Research
Everyone wants to sell you their cryptocurrency. But most cryptocurrencies aren't worth buying, especially new altcoins.
Always do extensive research on a particular currency before making a sizable investment. You want to know why the currency exists and what type of utility it provides.
The most useful cryptocurrencies are the ones that will be sued for many years, and likely increase in value. If a cryptocurrency doesn't offer any practical utility, it's likely to decline and eventually go to zero.
Don't Panic Sell
Cryptocurrency is an extremely volatile market. It's much more volatile than any other asset class. It's not uncommon to see price drops of around 20% or more in just a day or two.
But crypto is cyclical just like any other asset class. What goes down, eventually comes back up, and is often stronger.
If you panic sells at the first sign of a downturn, you lose money. That's why it's important for crypto investors to understand volatility and be willing to hold even as prices plummet.
For example, in the spring of 2021, the price of bitcoin rose to a new all-time high of around $60,000. Then, in the summer, it fell by 50% to $30,000. In November 2021, it reached a new all-time high, hitting $68,000.
Such is the nature of crypto. It's not for the fainthearted. That's why it's important to only devote a portion of your portfolio to this volatile asset class.
Remember Taxes
Unfortunately, crypto is not a tax-free investment class. It incurs the same capital gains tax that other asset classes do. That's why it's important to have a tax strategy in place when you start buying crypto.
Each time you sell crypto or trade one cryptocurrency for another, you'll trigger a taxable event. If you held an asset for less than a year, that means short-term capital gains tax, which is the same rate as your income tax bracket.
Speak with your CPA about options when adjusting your crypto portfolio, to ensure you don't incur unnecessary taxes.
Making the Most of This Cryptocurrency Guide
When you start investing in cryptocurrency, it can feel a little clunky. But crypto exchanges are getting smoother, and the process is getting easier and faster.
Just refer back to this cryptocurrency guide if you have any questions as you find your favorite exchange create an account, and make your first purchase.
Looking for other investing and finance tips? Be sure to visit our blog here to find other helpful articles.
Learn More
Bitcoin ETFs Explained: Everything You Need to Know
Cryptocurrency For Beginners: What It Is & Must-Knows
Cryptocurrency Tax Guide: How Do Taxes Work With Crypto?
Centralized vs. Decentralized Crypto Exchanges