Have you ever wondered why the stock market closes at certain times?
It's a question that may have crossed your mind, especially if you've been watching the markets swing up and down in recent years.
While there's no one answer that covers everything, this post will give you a detailed insight into why the markets close at certain times.
Keep reading to learn more!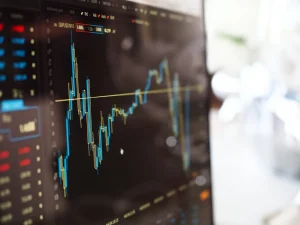 Why does the Stock Market Close?
The Stock Market Close is a daily event that happens at the end of the stock market trading day.
It signals the end of the day's trading and allows time for settlement of all trades that have occurred.
The Stock Market Close also gives stock market participants time to assess their portfolios and make any necessary adjustments.
The Stock Market Close happens at different times around the world, but in the United States, it typically happens at 4:00pm Eastern Time.
There are many reasons why the Stock Market Close is important, but one of the most important is that it provides a way for investors to know the value of their portfolios at the end of each day.
This information is critical for making informed investment decisions.
Does the Cryptocurrency Exchanges (Market) Ever Close?
Crypto currency exchanges are online platforms where traders buy, sell or exchange cryptocurrencies for other digital currency or traditional currency like US dollars or Euro. Some popular cryptocurrency exchanges are Coinbase, Binance, Kraken and Bitfinex.
These exchanges are open 24 hours a day, 7 days a week and 365 days a year.
That means you can trade cryptos at any time of the day or night. Crypto exchanges usually have a few things in common.
They accepted deposits and withdrawals in fiat currencies like US dollars, Euros or Japanese Yen.
They also offer crypto-to-crypto trading pairs. Crypto exchanges typically charge a fee for each transaction.
Crypto currency exchanges are different from traditional stock exchanges like the Nasdaq or the New York Stock Exchange because they don't trade stocks or bonds.
Crypto currency exchanges only deal with digital currencies. So, if you're looking to trade cryptos, you'll need to use a crypto exchange.
How Extended-Hour Trading Works?
Investors may trade in shares at least two hours prior to and after stock markets close.
This trading option is called after-hour trading. It gives you the option for purchasing and selling the stocks before the market closes. This is allowed by many brokerage firms such as Robinhood, Fidelity, and Vanguard.
Aside from that, pre-trade trading happens at night prior to market opening Together after-hour and pre-trade trading make up for extended-hour traders. However, investors can buy shares on the weekend, but weekend trading is not available.
The only exception is the currency exchange during this time period. NYSE – For example it offers after-hour trade between 7 and 9 p.m. and between 4 p.m. and 8 p.m.
What happens when you buy stocks when the market isn't open?
What would happen to stocks if they close and they are still unable to open?
Nearly every investment involves risks. Since the market will close on Monday, your buy orders will not be received until the following day.
If a transaction takes place you may be able to purchase the item at a new price unless you have the option to limit orders.
The spread of bids increases on weekends. T
his also translates into increased risks both to sellers and buyers.
A bid represents the highest price a person wants in a stock. Asks are the lowest bids he or she will take for a stock.
The pros and cons of extended-hour trading
The first part: You are also free to trade on-call during the evening. And you can trade as much as you desire or when a specific situation arises. Many publicly held businesses report quarterly earnings after 11:30am.
EST at closing of stock exchange. Investors may therefore begin trading when companies release their earnings. Normal investors would wait until a stock exchange opened.
The US Employment Report has been released today.
EST on the 1st Monday in the month. Instead of waiting until 9 a.m., investors may change their positions right away.
Tell me the best way to trade when the stock market isn't open?
If your aim is to invest in stocks you should not trade when the economy is not in operation. There are some ways to reduce your risk.
When you are selling shares on weekends and holidays then you must always sell them in the limited order. A limitation order lets you only sell when you have a buyer willingly purchasing the exact amount you have.
It won't proceed until none of the above conditions are met. This is a better option than a market buy where stocks are sold based on the amount you have listed for your market price.
Here is when the biggest global stock markets are open for business
A stock exchange is an exchange for buying and selling stock during the entire day at different times.
It functions in a unified way, enabling efficient trading and dissemination to the companies listed on this site of prices.
It's usually done from Tuesday to Friday. Saudi bourses are an exception to these rules because their hours are Monday to Saturday. 1. A few exchanges are closed for lunch.
It's more prevalent in the Asian markets. The London and Frankfurt stock exchanges take two minutes of breaks every day. 2nd.
Does the stock market close during the weekend?
Yes. Stock markets close at the weekend. Stocks close daily at 8pm Eastern.
The stock markets remain closed all week until Monday morning.
At 10 a.m. Eastern Time, stocks begin trading. Stocks close on weekends just because stock prices do. The markets always close at weekends.
These traditions persist. The Weekend also offers trading and investment professionals the opportunity for relaxation.
They can then plan for the next week. In addition, it reduces the risk of market crash.
Hours of trading during holidays
Holidays vary largely depending on local calendars so the locations differ from one to another. New Jersey's stock market ends July 4th to celebrate Independence Day.
The Singapore stock market closes at the beginning of February to celebrate Chinese New Year. Some exchanges are closed for half-days. Generally the New York Stock Exchange opens at 1pm December 14, for the holiday season, if not earlier. 4. All exchanges publish calendars annually very early.
Stock market hours in Europe
Euronext is based in Amsterdam. Our offices are open 8am until 5: 40pm daily. Central Europe time (CT).
The hotel closed six holidays a year — Christmas Day. In addition Euronext has altered the time of the Christmas Eve holiday as well.
The Swiss exchange SIX has its headquarters in Zürich between 8 – 5 p.m. CES. The store is closed at least 12 days a year.
Its headquarters are in London and the company is open between 8 a.m. and 4 p.m. daily.
Which major stock exchanges are closed during lunch?
The largest stock markets that close at lunch time are: Shanghai Stock Markets (SSE), Tokyo Stock Exchange (TYO), Shanghai Stock Exchange (SWSE) and Shanghai Stock Market (SEHK). The London Stock Exchange & Frankfurt Stock Exchange will take an extra two hours break at noon. The trader doesn't eat it fast. It aims at protecting institutions against high-frequency traders that can cause sudden price changes with short-term movements. 89.
Stock market hours in the U.S. & Canada
NYSE is an American market exchange with two headquarters in New York. It is open between 8 o'clock and 1 p.m. on Friday. A.T.
The market also closes at the holidays. Day, President's Day, Good Friday, Memorial Day, Independence Day, Labor day, Thanksgiving and Christmas. The trading desk of TXGroup is open between 9:00am and 4:00pm daily. ESTA. The site closes for 10 holiday seasons including the holidays of Christmas and New Years.
What holidays close the stock market?
Stock markets celebrate federal holidays. It cannot be opened if a government building or bank is closed. These holiday days stock markets recognize also reduce hours. The stock market closes on December 14 at 8:00 EST. The same applies to Independence Day on July 3. Stock prices generally alert customers of shorter hours. The information gives the investor the time to make purchases before the holidays end.
What happens if you buy stocks on weekends?
Many modern stock exchanges permit customers to order and sell stock over weekends. These transactions will however only be executed when markets open Monday night. The result is that there is a significant threat both for the seller and the buyer. The bid/answer gap is expected to increase in time for the week leading to high spreads and low liquidity in an open market.
Stock market hours in Asia
Several Asia market markets closed for lunch. They comprise the Tokyo Stock Exchange in Tokyo that runs from 8 am to 11pm / 12:00 to 3pm. Standard Japanese Time (JST).
The Tokyo Stock Exchange is closed for 22 holidays annually; these holidays include January 1 and 2 coming of age, national Foundation Day, Emperors birthday, Virnal Equinox Showa Day and Constitution Day.
Stock and Bond Market Hours
The core trading times for buyers and sellers on the NYSE can be between 8:30 am and 4 pm during the week.
Nevertheless, the exchanges also offer premarket and late trading hours between 4:00 and 9:00. Bond markets usually trade from 8am to 5pm.
Stock market holidays schedule
Stocks may close at early times during or after holiday periods. The NYSE and Nasdaq closed the week following Thanksgiving and Christmas Eve when they were on weekdays and on July 3 when both fell on the weekdays.
The US stock market (example New York Stock Exchange) usually opens Monday through Friday and closes every weekend & Legal Holiday. Following is detailed holiday schedule for US Stock Exchange.
New Year's Day
Martin Luther King, Jr. Day
President's Day
Good Friday
Memorial Day
Juneteenth
Independence Day
Labor Day
Thanksgiving Day
Christmas
Black Friday (Will Close Early)
Christmas Eve (Will Close Early)
What triggers a stock market shut down?
A cross-market trading stop may occur if there have been 3 circuit breakers at the time.
These actions are initiated at a level determined at the market daily based on the S&P 500 Index closing price the previous day.
Final Thoughts
The stock market closes every day for a variety of reasons. Some people believe that the stock market is closed because it's too difficult to trade stocks when the markets are open. Others think that the government shuts down the markets to prevent panic selling.
Whatever the reason, there are many different opinions on why the stock market closes each day. Continue reading our financial blog to learn more about this fascinating topic!