Working casually can be a great way to get started in the workforce, or to earn some extra money on the side. But do you need a contract for casual employees?
What should you include in your agreement? And how can you make sure that both you and your worker are protected?
Read on for answers to these questions and more.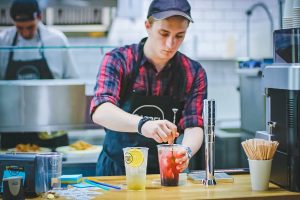 What defines a Casual Employee?
A casual employee is an individual who is employed on an irregular and project-based basis. Unlike full-time or part-time employees, casual workers are not guaranteed a set number of hours per week.
Instead, they are typically only offered work when there is a specific need. While this can offer a great deal of flexibility, it can also make it difficult to predict earnings and plan for long-term financial stability.
Casual employees
are often employed in positions that do not require highly specialized skills or training. Examples may include retail sales, hospitality, administrative support, or manual labor.
In some cases, casual employees may be able to convert to full-time or part-time status if they demonstrate a strong work ethic and good performance.
Do You Need a Contract for Casual Employees?
It's a common question employers ask: do you need a contract for casual employees? The answer isn't always cut and dry, but in general, it's a good idea to have some sort of agreement in place.
This doesn't have to be a formal contract – a simple letter or email outlining the expectations and terms of the employment arrangement can suffice.
Having a contract can help to avoid misunderstandings and clarify the roles and responsibilities of both employer and employee.
It can also provide some legal protection in the event of any disputes.
So, while it's not always required, it's usually a good idea to have some sort of contract for casual employees.
What should a casual employment contract include?
An employment contract is a legally binding agreement between an employer and an employee.
It sets out the rights and responsibilities of both parties, and provides a framework for how the employment relationship will be governed.
A casual employment contract should include a number of key clauses, such as a description of the job duties, the hours of work, the rate of pay, and the expenses that will be covered by the employer.
The contract should also set out the grounds on which the employment may be terminated, and specify any probationary period that applies.
By setting out these key terms in writing, both parties can be sure that they are legally protected in the event that there is a disagreement or problem with the employment relationship.
What Happens if you don't have a Contract of Employment?
If you don't have a contract for employment, you may be working at will.
This means that your employer can terminate your employment at any time, for any reason, with or without notice.
Additionally, you may not be entitled to the same benefits and protections as employees who do have a contract. For instance, you may not be eligible for paid vacation days or sick leave.
You also may not be entitled to severance pay if your employment is terminated.
Therefore, it's important to understand your rights and protections before beginning any job, especially if you don't have a contract of employment.
Casual Employment Examples
There are many types of casual employment examples. Some casual employees may only work a few hours a week, while others may work full-time.
Casual employees typically do not have set schedules and may be called to work on short notice.
They may also be asked to work different hours from week to week.
Examples of casual employment include working in a restaurant, retail store, or office; being a nanny or babysitter; or working as a gardener or handyman.
While casual employees do not usually receive the same benefits such as 401 k as full-time employees, they can often enjoy flexible work hours and the ability to choose their own projects or tasks.
Learn More