Did you know that the California income tax rate is the highest of any state in the U.S.? Some Californians pay as much as 13% on state income tax, in addition to federal IRS income taxes.
The high cost of living is one of the biggest reasons people are moving out of California, with many going to Texas. But do those who've left California in recent years regret it?
Lets learn Why Are People Moving From California to Texas? Keep reading as we explore life in California versus life in Texas to see if the hype is worth it!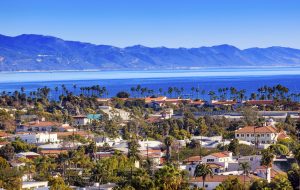 Why Are People Moving From California to Texas?
There are many reasons why more than 685,000 Californians moved to Texas over the last decade. But, the truth is, life in Texas is quite similar to life in California.
Weather
Texas's weather is comparable to California's, so those moving don't lose their endless sunny and warm days.
Of course, the weather varies by city since both Texas and California are large states. But if you want to remain in a warm, sunny climate, Texas is an excellent choice.
Although some areas are more humid than California, you can still avoid the snow.
Active Lifestyle
Further, many Texans lead an active lifestyle, similar to Californians. Both states are known for their vibrant and outdoorsy manner due to the weather. Although you won't be able to hike as you do in California, there is still an abundance of activities in Texas, some being:
Boating
Fitness
Golfing
Visiting national and state parks
Texas also has numerous historical sites to see across the state.
Diversity
Big cities in Texas, such as Austin, Houston, and Dallas-Fort Worth, offer a diverse population like what you would find in California.
A diverse population adds to the number of activities there are to enjoy. Additionally, both states offer excellent food and energetic music entertainment.
You'll never feel bored living in either state!
Politics
Everyone knows California as a liberal state. In fact, California has been a beacon of progress for the U.S. for decades. On the other hand, the media portrays Texas as a very conservative state with questionable policies.
For example, Texas has open-carry gun laws. If this is bothersome to you, it could hinder how much you enjoy living in the state.
But all states have favorable and unfavorable policies. So while you should consider your political beliefs, don't let them dictate your entire reason for moving or not moving.
Because Texas's population is growing and changing rapidly, the state is becoming more liberal, especially in the big cities. There's a reason political commentators talk about Texas becoming a purple state.
Texas Is Cheap
These reasons aside, the top reason for those relocating relates to finances. The cost of living in Texas is much cheaper than in California.
From the cost of housing and real estate to food and taxes, transportation, childcare, and even electricity, Americans can save thousands by relocating.
Let's dive deeper into this.
Texas vs. California Income Tax
As mentioned, income tax in California is the highest in the country. But being one of seven income-tax-free states, Texans don't pay any state income taxes. That means those living in Texas can save and put more money into their retirement accounts.
Plus, the California sales tax rate is as high as 12.3%, while Texas's is only 6.25%. So it's easy to see the appeal of living in Texas, considering the vast differences in tax rates.
Real Estate and Housing
If lower taxes aren't enough to sell you on moving to Texas, maybe the significantly lower housing costs will. The median home value in California is $505,000 compared to $172,500 in Texas.
Rent rates are significantly lower in Texas as well. California has some of the highest rental rates in the country. The median rent rate is $2,542 compared to $1,359 in Texas.
Aside from housing, those living in Texas can expect to pay less for ordinary living expenses such as groceries, utilities, and gasoline.
Vibrant Job Market
The Texas job market has less competition but many of the same high-paying jobs as California. As you'll see, many corporations are moving to Texas or building campuses there, further driving the job market.
Moreover, Austin is positioning itself to be the next Silicon Valley. But it's also adding jobs in:
Financial services
Manufacturing
Space technology
One cannot understate how hot the job market is in Texas and that it's a significant reason Californians are relocating.
Education
California has some of the best universities in the country and the world. Schools like Stanford, USC, UCLA, and UC Berkeley (to name a few) receive continuous praise for their research and innovation.
But Texas is right behind with several of its own notable schools. For example, Rice University, UT Austin, and Texas A&M all offer a comparable education to the top universities in California.
Texas universities are as competitive and admired as those in California. So Texas is a compelling place for those who want to settle and pay in-state rates for their children's higher education.
Businesses Are Moving to Texas Too
Corporations are finding Texas an attractive option for their headquarters as well. In recent years the following companies have relocated to Texas:
Charles Schwab
CRBE
Oracle
Hewlett Packard Enterprise (HP)
Tesla
Many more have taken advantage of Texas's zero corporate tax rate, compared to California's, which is nearly 9%. Most notably, tech companies seem to be shifting from California to Texas.
As companies allow more employees to work remotely, they can have their headquarters in a tax-free state like Texas and keep their valuable workers in California or other states. This allows them to take advantage of lower taxes while retaining top talent.
Even companies that aren't moving their headquarters are building massive campuses in Texas. Examples include:
American Airlines
Apple
AT&T
Google
Further, since real estate prices are lower in Texas, corporations pay far less to accommodate in-house employees. Not to mention, commercial electricity prices are nearly half that in Texas than in California.
As both states have hot weather and need an energy-efficient HVAC system, there are plenty of savings when paying for the electric bill in Texas.
The Disadvantages of Leaving California
There's a lot of evidence to show that moving from California to Texas is an excellent decision for many Americans looking to save money without losing their quality of life.
But even with all the benefits, there are some disadvantages.
Although the cost of living in Texas is cheaper, so is the median household income. The median income for Californians is $75,235 compared to $61,874 for Texans.
What's more, California's economy is much larger than Texas's, giving Californians more financial opportunity and access to goods and services.
So if you love going to the farmers market on Saturday, you may not have as many options when moving to Texas.
Further, California's state and local governments spend 60% more than Texas's on a per-resident basis. While this doesn't always equate to a better living standard, more programs and financial safety nets are available for Californians.
Healthcare
While health insurance may cost less in Texas, California offers a higher quality of care. With some of the best doctors in the country, low infant mortality rates, and lower cancer rates, California has a stronger case for healthcare.
Additionally, the passing of the Affordable Care Act expanded Medicaid throughout the U.S. But 12 states haven't adopted the expansion. One of them is Texas. So those with Medicaid coverage in California have a high chance of losing that coverage when relocating to Texas.
Furthermore, Texas has the highest rate of uninsured in the entire country. More than 17% of Texans don't have healthcare. This can strain the economy when the uninsured require health services.
Transportation
Texas has fewer public transportation options than California, and the available options are more expensive. While both states have high car ownership rates, if you rely on public transport, this is something to look further into.
Crime
Overall crime rates in California and Texas are about the same. So when examining crime, it's better to look on a city-by-city basis instead. It's also a smart idea to identify which crimes are being committed in the city you want to relocate to.
For example, the murder death rate in California is lower than in Texas. However, several mid-sized California cities appear on the list of places with the highest violent crime rates in the U.S.
If living in a city with a low crime rate is a priority for you, examine rates in your current city and compare them to potential cities you would move to for a better idea of safety.
Why are people Moving from California to Texas Video Explanation.
So, Do People Regret Moving Away From California?
Understandably, many don't regret leaving the Golden State because of the high cost of living. But it's undeniable there's a political and cultural shift that comes with living in Texas that just doesn't jive with some.
Now that you better understand, "Why Are People Moving From California to Texas" In the end, is California income tax worth paying? Well, that's something you'll have to decide for yourself.
To read more articles like this, head over to the Taxes section. We post new content regularly for you to enjoy.