One of the most exciting times of the year for parents with school aged children happens on the first Friday, Saturday, and Sunday of August. The tax-free weekend is a popular 'event' that happens once a year.
School is an expensive thing to plan for, so the Ohio Department of Taxation gives one weekend out of the whole year to help with affording buying items for your child when going back to school.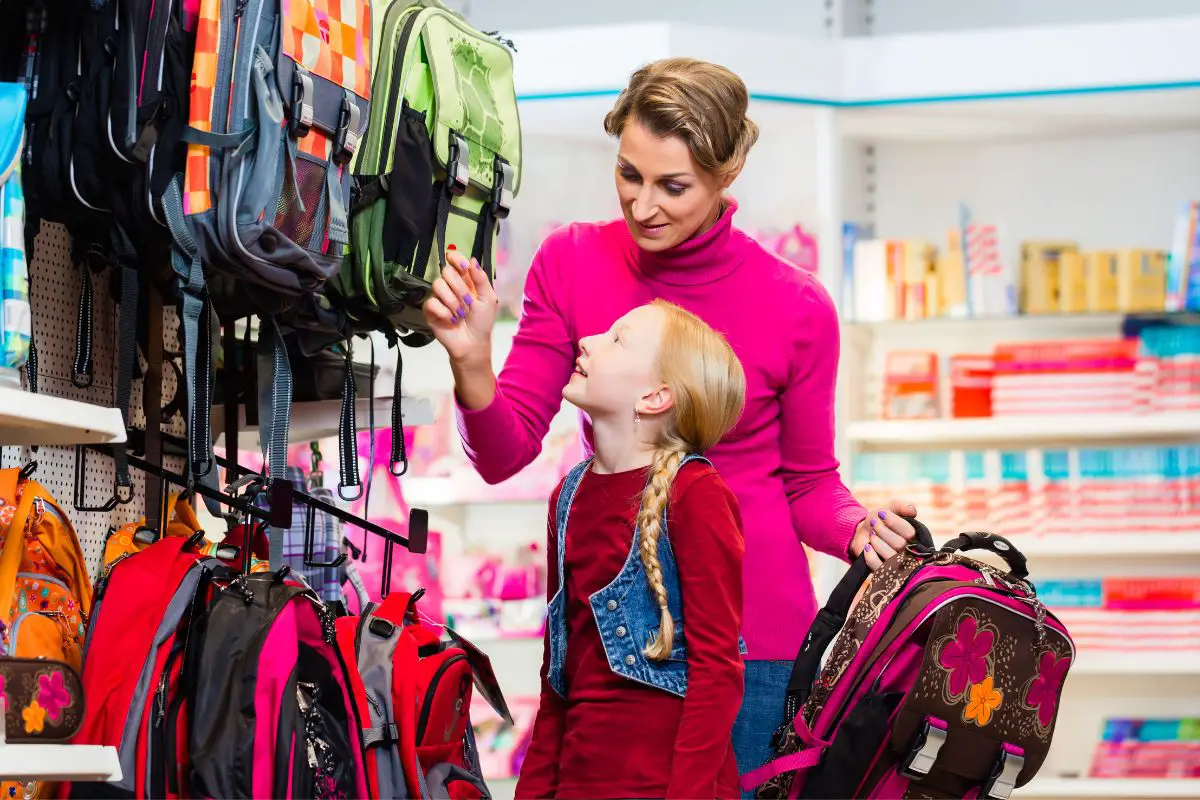 This means that a lot of the items they will need when returning back to school are tax-free, making them much cheaper, however, it might not be as simple as you might think.
For that reason, let's take a look at it in more detail so you are prepared for this upcoming August.
What Does A Tax-Free Weekend Mean For Saving Money?
In Ohio, tax can vary from around 6.75 to 7.5 percent. This means that for every single $100 that you spend during the three days, you can save around $6.75 to $7.50.
This is useful if you are going to be spending a lot of money when your child returns to school.
If they are moving up to a new school, you might need to spend more, especially if they have reached high school. From new binders and books, to clothes and stationary, they are going to need a lot for the new term.
Are There Rules To The Ohio Tax-Free Weekend?
Whilst a tax-free weekend is good in theory, it does have some rules attached to it. You will notice that not every single price range is included with the tax-free deal.
For example, if you plan to buy your child (or yourself) a pair of shoes or an item of clothing that is priced above $75, then you will find that tax will still apply at the standard rate.
If you buy shoes or an item of clothing at either $75 or less, then it will be free of tax.
School supplies must reach a maximum of $20 per each item, though there are items that are exempt. Also, if you need sportswear such as cleats for football or baseball, ballet shoes, gloves etc, then these are not tax-free.
Instructional school materials should again be either $20 or less per each item to qualify for being tax-free.
However, these do not include items such as sewing kits, sports equipment, sports clothing or clothing to protect such as for science class.
How To Qualify For The Tax-Free Weekend In Ohio?
So long as you stick to the price points of most items being either $20 or under, or clothing and shoes being $75 or under, then most items will qualify to be exempt from tax.
However, if you pick up an item that qualifies as being tax-free from a layaway during this period, then you will have to pay full tax.
Because there will be a lot of competition during this weekend, there is a good chance you will find some great bargains that are even cheaper due to paying no tax.
What Items Do Not Qualify For The Ohio Tax-Free Weekend?
If you are planning to buy your child or children items for school on the Ohio tax-free holiday weekend, then you will want to know what items are not exempt from tax.
Things that will still include standard tax are specific clothing for sport or that apply to a business or particular trade. Protective equipment and accessories. Also supplies needed for sewing.
Some of the sports and hobby clothing includes cleats that may be needed for football and baseball. Dance shoes when it comes to both tap and ballet. Also gloves that may be needed during playing a sport.
Another thing to note is that qualifying clothing and footwear items must be $75 or under, otherwise the item will have the standard tax applied.
Also, school supplies must be $20 or under. This applies to each item, rather than the overall price of everything you have picked up to buy.
Whilst there are items which do not qualify, you will be able to save a lot of money when your child goes back to school.
This in itself makes the tax-free holiday worth stocking up on items for yourself, your child and gifts for others.
Does The Tax-Free Weekend Apply To Those Who Do Not Have Children?
The tax-free weekend in Ohio doesn't just apply to parents with school age children. In fact, it applies to everyone who lives in the state. For this reason, you might want to consider taking advantage of it.
Seeing as the summer season will be on its way to ending to welcome in fall, no doubt you will be able to grab some tax-free bargains on summer wear. However, you may also be able to grab some early Christmas gift treats at cheaper prices.
Not only that, tax-free also applies to items on sale just in general. So have fun shopping for some great deals – just remember that it will likely be one of the busiest times to shop too, so start early if you are able to.
What Is Included In The Back To School Tax-Free Weekend?
If you are wanting to know which items qualify for the tax-free back to school weekend in Ohio, here they are as follows:
Book bags, rulers, writing tablets, tracing paper, graph paper, colored paper, manila paper, construction paper, loose leaf ruled paper, notebooks, legal pads, pencil boxes, folders, calculators, blackboard chalk, cellophane tape, glue, paste sticks, paste, lunch boxes, crayons, highlighters, erasers, pencils and pens, sharpeners, protractors and rulers.
For the full list and FAQ go here.
Final Thoughts
The tax-free weekend in Ohio is a great time to save on back to school items, as well as things for yourself, and early Christmas gifts for others.
It happens on the first weekend of August and allows people to save money by items being tax-free for three whole days.