When most people think of going out for a meal, they automatically think of restaurants. But what is the difference between a café and restaurant?
Is one better than the other? In this blog post, we'll explore the differences between cafés and restaurants so you can make an informed decision the next time you're looking to eat out.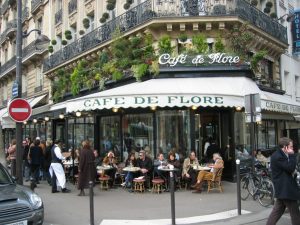 What is a Café?
A café is a casual restaurant that typically serves coffee and snacks. Cafés are often found in bookstores, libraries, and other public places. They usually have a limited menu and offer a relaxed, comfortable atmosphere.
Coffee is the drink of choice at most cafés, but they also offer a variety of other beverages, such as tea, soda, and juice. In addition to coffee and drinks, cafés typically offer a selection of pastries, sandwiches, and salads.
While some cafés are standalone businesses, others are located inside larger stores or restaurants. Many people enjoy spending time at cafés because they provide a great place to relax, read, work on a laptop, or chat with friends.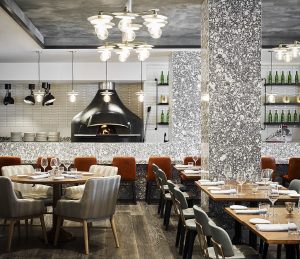 What is a Restaurant?
A restaurant is a formal establishment where people go to eat meals. Meals are usually prepared by a chef and served by waitstaff. Customers usually order from a menu, and they may make reservations in advance.
Restaurants can be very expensive, or they can be more casual and affordable. Some restaurants have bars, where customers can order liquor. Restaurant is derived from the French word "restaurer," which means "to restore."
This likely refers to the fact that restaurants originally served as places for weary travelers to rest and enjoy a meal.
Over time, the term came to refer to any establishment that serve meals to customers. Today, restaurants come in all shapes and sizes, but they all still serve the same basic purpose: to provide people with a good meal.
Differences between Cafés & Restaurant (Café vs Restaurant)?
Did you ever wonder How are cafes different from restaurants? Lets look at key differences between Cafés and Restaurants.
Cafés are typically more informal than restaurants – you can go in without a reservation and you don't have to be dressed up
Cafés serve coffee, tea, pastries, and light snacks, while restaurants serve full meals
Restaurants are usually bigger and more formal than cafés
Cafés usually have a limited menu, while restaurants have a wider variety of dishes
Restaurants typically charge more for their food than cafés
Tips are typically expected in Restaurant while they are mostly optional in
Alcohol and Liquor is typically served in Restaurants while its not common in Cafés to have a bar or liquor.
Restaurant typically have a Menu, while Cafés have menu typically posted on the wall behind the counter.
Food in a Restaurant is served by the waiter and the dishes are also picked up by the staff, in a Café you are expected to pickup after yourself and its mostly self service.
Some Restaurants require more formal attire, while Cafés are very casual.
Which One is Better: Café or Restaurant
It depends upon what are you looking to accomplish. For example if you are simply looking to get your work done or do some project on your laptop, Café will be ideal.
If you are taking your girlfriend on a date then a Nice Sit Down restaurant will be ideal where you can have a nice conversation and the setup in more formal and meals are served on your table by the waiters.
Furthermore, it also depends upon your budget. If you are looking to spend a limited amount then Cafés are best. If you are ok with spending a little more to be able ot get better experience then restaurants will serve this  purpose better.
Finally, it also depends upon how much time do you have. If you are looking for a quick sandwich and a drink, Café will be the best choice. If you can afford to spend more time, i.e. hour or two then Restaurant will be the best choice. In some cases such as McDonalds, they serve coffee as well as food. So you can consider a place that can serve quick meal and a coffee.
Final Thoughts
So, now that you learned what's the difference between a café and a restaurant? Which one will you pick?
As we discussed A café is generally seen as a more relaxed atmosphere where people can come to drink coffee or tea and relax, read, work on their laptops, or chat with friends. Restaurants are considered more formal dining establishments where people typically go to eat a meal.
Of course, there are exceptions to this rule, but in general these two types of businesses have different atmospheres and serve different purposes. If you're looking for somewhere to relax and enjoy some caffeine, a café might be the right choice for you. But if you're looking for an enjoyable meal out with family or friends, a
Learn More
Opening a Restaurant in NYC: Step By Step Guide
Opening A Restaurant in Houston: Step By Step Guide