Puerto Rico is a territory of the United States of America and uses the U.S. Dollar as its official currency. Residents of Puerto Rico many times refer to the US Dollar as Peso or Puerto Rico Dollar.
If you are traveling to Puerto Rico you can exchange your currency into US dollar so you can use it freely during your travel or stay in Puerto Rico.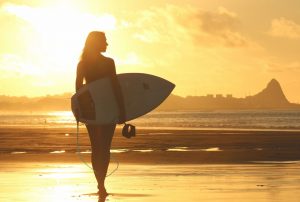 Does Puerto Rico Have its Own Currency?
No Puerto Rico doesn't have its own currency. Puerto Rico is a territory of the United States. Official Currency of Puerto Rico is same as US which is
US Dollar
.
Where Is The Best Place to Exchange Currency in Puerto Rico?
If you are traveling from a foreign country, the best place to conveniently do Currency exchange is right at Luis at "Banco Popular of Puerto Rico located at Luis Muñoz Marin International airport in San Juan.
There is a very small booth setup where They do currency exchange. We are not sure if they exchange all the currencies, but we have seen them to change Pounds, Euro,  Australian and Yen for sure.
If you have your ATM Card from your bank, you can withdraw cash from many branches and ATMs that has VISA/Master Card Logo on them.
If you are coming form US, then you don't need to worry as US dollar is the official currency here and you can withdraw that at any ATM located within Puerto Rico.
Is Puerto Rico Expensive?
Puerto Rico may be cheaper as compared to Major US cities but it is still more expensive than many places in the world such as Asian and Latin countries. p
Learn More