Are you looking to buy your first home in Tracy, CA? We have compiled detailed information that will help you make an informed decision. Lets discuss, "Should you buy your first home in Tracy, CA?"
Buying a home is a huge decision, and there are a lot of factors to consider. If you're thinking about moving to the suburbs, here are a few things you'll need to take into account.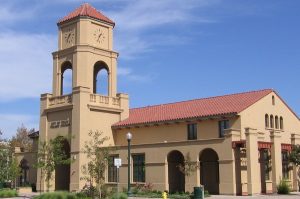 Tracy CA Home Prices
Home prices in Tracy has been going up a lot especially after Covid 19. Many people from San Francisco and Other major cities starting moving here as work from home was allowed and prices were reasonable as compared to San Jose, Fremont and other Silicon Valley Cities.
Average Home price in Tracy was in Mid 200,000 but within 10 years it went up to high $800,000 in 2022. You can check out updated Tracy CA prices here:
Tracy CA School Ratings:
If you have kids, or are planning on starting a family, this is an important consideration. There are 3 school districts that covers Tracy CA. Tracy Unified School District is the main school district.
People who went to school here feel overwhelmingly that they received good education and values. According to www.greatschools.org
Tracy CA has "Some of the top rated public schools based on variety of measures including academic performance and equity"
Tracy CA Shopping
What about shopping and other amenities? These are just a few of the things you'll need to think about when you're searching for the perfect suburban home.
Tracy has almost all type of retails stores such as
HomeGoods
Target
Marshalls
Walmart Supercenter
Macys
Ross Dress for Less
Big Lots
Mac Cosmetics
Crate & Barrel
Tracy also is home to West Valley Mall. That has many eating places such as Buffalo Wild Wings as well as retail stores such as Best Buy, Foot Locker, The Children's Place, Big 5 Sporting Goods, T Mobile and more.
If you enjoy shopping at outlets or outdoors, Tracy CA is also in very close proximity(15 mins Drive) to Livermore Premium outlets located at
2774 Livermore Outlets Drive
Livermore, CA 94551
Livermore outlets has all type of retail stores such as Coach, Adidas, Gucci, Prada, Hugo Boss and dozens more. Check out full list of retail stores here.
Commute & Traffic
Tracy, California is a great place to start your search. With its top-rated schools and proximity to major highways, it's a perfect place to raise a family.
So if you're thinking about making the move to the suburbs, Tracy should be at the top of your list.
Diversity
Tracy is a very diverse town especially with new home construction on the rise, many families from the bay area are moving here.
When you are walking around  you will see every type of ethnicities such as whites, Asian, Indians, Spanish, blacks and many others.
Based on our research: White: 58.50% Asian: 16.31% Other race: 9.81% Two or more races: 9.25%
Tracy Weather
Based on Google data, Weather ranges from Lowest of 36 degrees in December to 93 Degrees in July. Most of the year weather is pleasant especially in the evening.
Most of the year weather in is in high fifties to high seventies(70s) and low eighties(80S).
Tracy Crime & Safety
Tracy is relatively safe city as compared to many cities in the bay area such as Oakland, Richmond and Hayward.
People enjoy playing outdoors and enjoy public spaces and parks till late evenings. Most people who live in Tracy feel safe outdoors when shopping, driving and dining.
Final Thoughts
Tracy, California is a beautiful town located in the San Joaquin Valley. The schools here are highly rated, making it a great place to raise a family.
Tracy is also convenient to shopping and jobs, and the traffic is relatively light compared to other suburbs.
However, Tracy is located in an area of high seismicity, so it's important to consider this when purchasing a home here.
There are also a few areas of Tracy that are prone to flooding, so be sure to check out property history reports before making an offer on a home. Overall, Tracy is a great place to live, but it's important to do your research before buying a home in any suburb.