More and more, especially with the Covid-19 pandemic, people are finding ways to making money at home and online. Currently, 45% of full-time workers work remotely at least some of the time.
Well, what if we were to tell you that anyone can earn money online, and not just the people whose jobs allow for it. Believe it or not, you can start making money online today with the right tips. In this article, we'll talk about:
Virtual Assistant
Online Surveys
Amazon
eBay
Blog
Etsy
YouTube
Airbnb
Used Clothes
Daycare
Let's talk about some tips on making money from home in 2022!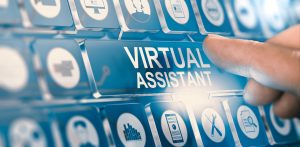 Virtual Assistant
If there is a "king" of online freelancing work, it has to be virtual assistants. Now, a virtual assistant may offer a dozen services that are entirely different from the services that others offer.
For example, one virtual assistant may have experience with SEO blog content, video editing, and accounting while another comes from a customer service background.
Now, if you want to work from home, this is one of the easiest positions to begin, especially if you have administrative experience or skills. A basic understanding of Microsoft Office and some customer service experience could earn you $15 to $25 an hour, and even more when you have some experience.
However, if you have skills that can stand out in the field beyond scheduling and answering phone calls, there is a lot of room for further earning potential. Some freelance virtual assistants charge between $60 and $100 an hour for their services.
If that sounds appealing to you, then we suggest taking some courses or gaining experience in the most sought-after skills. Social media marketing, SEO, graphic design, bookkeeping, web design, and video editing are just a few examples, but anything that can be done remotely will help boost your resume.
Taking Online Surveys
There are plenty of platforms looking for information from general consumers, workers in specific industries, hobbyists, and more. Chances are, you fit into at least one common category.
Keep in mind, some online surveys are absolute scams, and you may spend 45 minutes filling one out just to earn $1.50 in gift cards that you won't ever use. Then, you may not even be able to unlock it without having at least $5 in your account.
However, there are plenty of legitimate online survey platforms where users may earn substantial payouts for their time. Businesses and organizations of all sizes and niches need to conduct plenty of ongoing research for their bottom line, and they are often willing to reward those who help them.
Income will vary widely between surveys, but most people earn around $12 per hour once they've found the right places.
Selling on Amazon or eBay
While the two platforms are entirely different, it doesn't hurt to diversify. Becoming a seller on either platform does not require much in terms of initial investment, especially if you aren't manufacturing products yourself.
You've probably heard success stories of people making thousands by selling clearance, discounted, or even dumpster items on Amazon or eBay. Well, there's nothing stopping you from joining them.
The best part is that you can start as small as you want. If you're willing to be a "middle man" (or woman), then you can reach out to sellers who supply the products, list them for them, and take a cut for yourself.
Alternatively, you can start small by shopping in the clearance section at your local Walmart. They may have had trouble selling an item at that particular store, but Amazon alone actively sells to nearly 200 million people each month.
Want to start even smaller? Grab the used books off your shelves.
From there, all you have to do is open a seller account, and if you already have products available to sell, you will only have to pay for advertising, which is fairly cheap to start. From there, you can charge customers for shipping or join Prime.
Start a Blog
Without a doubt, blogs are the easiest way for skilled writers with particular expertise to make money online. Did you do well in English class and do you have advanced knowledge of a specific subject? If so, that's the only barrier to entry.
Even without advanced knowledge, there are thousands of niches that users love to read about. If you love skiing, hiking, biking, or eating at restaurants, you can blog about your experiences. Travel blogs, personal finance blogs, and plenty of others are in high demand.
While there are dozens of ways you can earn money by blogging, advertisements and affiliate marketing are the two most common. By using ad platforms like Google AdSense, you can earn revenue every time a user clicks on an ad, even on posts from five years ago.
Not only that, but you can also link with other blogs and websites and help spread the word about their products or services, which is known as affiliate marketing. From there, you can cut out the middle man and earn every time someone clicks on your links.
If you want to expand your revenue streams down the line, you can always require a subscription fee from users, open an online store where you direct users, ask for donations, or try any other system that works for you!
Regardless of your revenue source, all you have to do is build a following. Because this takes time, we suggest keeping your day job in the interim or diversifying your income streams. You can always write for other blogs!
Writing for Other Blogs
Blog services are in high demand in the business world, so you may not have to launch your own blog to earn some money in the industry. If you're a good writer, there are plenty of freelance writing jobs available online.
When you start, you will likely earn around 2 or 3 cents a word, which means $30 for a 1,000-word article. However, as you get better at it, you could easily earn over $30 an hour at this rate.
Once you gain some experience, you may find more jobs that pay at around 5 cents or 10 cents a word, which is fairly high for the industry. Elite writers may earn a dollar per word, which means $1,000 for each 1,000-word article.
Whether you launch your own blog or write for someone else, we recommend learning about search engine optimization (SEO), as this will certainly help your efforts and earn you more money.
Launch a YouTube Channel
Similar to blogs, the easiest way to find success with video content is through YouTube. If you have a niche, some video editing skills, and some great ideas, then you can start building a following on YouTube.
While YouTube's partner program is considered very generous, they have become notably willing to demonetize creators who don't match their high standards in recent years.
However, you can always look for sponsors for your videos who are willing to advertise, especially if they are selling products relevant to your niche or topic!
Sell Photos
If videos aren't your style, you may still be able to earn! A camera will do the trick, especially if you live in a beautiful area or you're creative enough to make pictures people will want.
Businesses and websites are always looking for quality stock images. Google and other search engines penalize them for reusing the same stock images on free sites as every other DIY website uses.
For that reason, someone who is handy with a camera will have a high earning potential. Investing in a quality camera may cost over $1,000 at first, but each picture could sell for anywhere from 30 cents to $100.
Rent on Airbnb
Of course, this is a great way to make money offline, but you will still need to market your property and communicate with renters online. If you have extra space in your home, a second unit, or an accessory dwelling unit on your property, Airbnb can be a goldmine, especially if you live in a popular area.
Live in a rural area? Well, many vacationers want to get away from it all, and they are often willing to pay top dollar for it.
For example, if you live in a rural state like Vermont, you know that people visit year-round for fall foliage, winter skiing, and summer hiking. So, how much could you earn?
On the low end, you could charge $120 a night for a private room, and over $300 on the higher end. During peak season, you can charge even more.
If you have a $40 cleaning fee at $150 a night, and you fill up 12 nights of the month with 5 separate customers, then you've earned $2,000 in that month before expenses and fees. That isn't bad considering the limited amount of work on your end!
Sell Used Clothes
Believe it or not, there is a large online market for used clothing! The transitional mindset among consumers to focus on sustainability and saving money has led many of them to start thrifting their clothes.
Well, if you have a lot of clothes in your wardrobe that you don't use, then that creates a great opportunity for you to clean out your closet and earn some money.
From there, you will have the potential to scale your new endeavor, especially if you take clothing donations from friends, family, and people in your neighborhood.
Start a Daycare
If you want to make money offline but still don't want to leave your house, then one of the best options for a career change is to start an at-home daycare.
In many states, daycare providers charge $60 per day for each child. That means that for a family of two coming full-time five days a week, you will earn $600.
Now, in most states, you will only be licensed to take a certain number of children, often 6 full-time and 2 part-time, unless you have extra staff working.
At capacity, that means you could potentially earn $1,800 a week from full-time children along with what you charge for two part-time children.
Even on the weekends, this is a great way to make extra money at home, as parents will always need reliable childcare services.
However, states vary widely on licensure, so you will have to look into that. One of the greatest features about an at-home daycare is all of the tax deductions, as you can write off large portions of your home expenses in your self-employment taxes.
Don't Forget About Taxes
Remember, for most of the revenue streams we mentioned above, there are little to no W2 employee opportunities available for them. For that reason, you will have to save up and pay your own taxes, but don't worry. It's not as challenging as you think.
First, if you write blogs for other companies or work as a virtual assistant, you'll likely be considered an independent contractor. In this case, you will receive a 1099 form (or other small business tax form) at the end of the year, which will tell you how much you were paid.
If not, you will have to track this revenue yourself, along with any business-related expenses. Common examples include:
Hiring someone to work for you
Purchasing a business asset (camera, laptop, etc.)
Ongoing business bills (WiFi, communications, etc.)
Software or subscription programs (for bookkeeping, expense tracking, etc.)
Education (online courses, college tuition, etc.)
Marketing expenses (website, ad costs, etc.)
The list goes on, and there are plenty of specific freelancer tax deductions to learn about. Remember, if you start your own endeavor from this list, you are a business owner in the eyes of the law.
Consequently, it's important to develop a system as early as possible to avoid any challenges, overpaying, or tax law violations. For your first year doing this, we recommend hiring a tax professional so you can get the hang of it.
Launch Your New Career
Now that you have read our article "Making Money At Home (9 Proven Home Based Businesses)" next step is to take action.
Whether it's a small-scale side hustle or a new career path, there are more ways than ever to start making money from home, so why wait?
Virtual assistants, writing blogs, selling on Amazon, and others on this list are the jobs of the future, so choose whatever sounds best to you and get started today!
Learn More
What Makes a Business Successful? (9 Proven Ways)
Why Small Businesses Are Important (A Must Read)
12 Best Business Can you Start with $10,000 or Less?
What Are the Steps to Starting an Online Business?