Small Business Owners have many entity choices when they decide to incorporate their business. They can choose to be C Corp, S Corp, LLC, LLP or a Sole Proprietorship. When you incorporate a Corporation all Corporations start out as  C Corporation. Business can choose to be Corp or LLC for Legal Purposes but decide to be a S Corp for Income Tax Purposes. Do you know how to tell if a Company is S Corp or C Corp?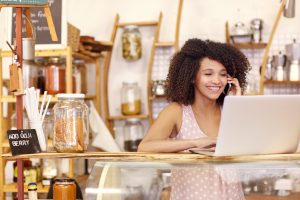 There are 3 Ways to Tell if your Company is C Corp or S Corp.
S Corp Letter
If your corporation is recently formed or was formed some time ago and you never filed form 2553, your corporation is definitely a C Corp.
In order to elect the corporation to be a S Corp you need to file form 2553. When you file form 2553 with the IRS, you will receive a formal letter in the mail that clearly let you know that your Corporation is a S Corp
We recommend you keep that Letter as long as you have your corporation or entity.
Tax Return Copy (1120 or 1120S)
Locate a copy of the Income tax return your CPA or Tax Accountant filed for the previous year
If your Accountant filed IRS form 1120s and the E file was Accepted nu the IRS, then your Corporation is most likely a S Corp.
If the Accountant filed 1120 and the E file was accepted then the Corporation is most likely a C Corp.
IRS E File system will reject if you file an incorrect form. For example if you were a C Corp and you file 1120s,               then the Tax Return will be rejected as you are required to file form 1120.
IRS Phone or Fax Confirmation
If you don't have copy of the S Corporation acceptance letter, and you cannot locate your tax returns or you haven't filed your return yet, you can call IRS at 800-829-4933(M-F Local time 7Am till 7Pm). This is IRS Business Phone Number and customer service agents are trained to help business customers. Once they verify your credentials, they will be able to verify information and let you know if your company is a C Corp or S Corp.
In order to talk to IRS Customer Service agent, you will need the following information handy. Make sure you have everything before you call them.
Legal Name of Corporation
Corporation EIN(Employer Identification Number)
Corp Address on records with the IRS
Your Name, Title and Role in the Corporation
Learn More
S Corp Dissolution: 12 Steps to the Complete Process
How to Keep Meeting Minutes for an S Corp? (Ultimate Guide)
How to Transfer a Sole Proprietorship into an LLC (Step By Step)