If you are wondering How do illegal immigrants get jobs without a social security number? you are not alone. Whether you live in California or Texas, you may have found yourself trying to hire people but finding out they do not have social security number or proper green card.
Read on to learn key details about illegal immigrants working in USA without Social Security Number and proper legal documents.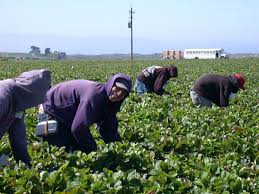 How Illegal Immigrants find Jobs without Social Security Number?
Whether we like it or not there are millions of illegal immigrants that are working in USA. We have shared five ways that illegal immigrants find jobs in USA without a social security number.
Paid Cash
Many people get paid cash from their employer such as a restaurant retail store or a construction job. Sometimes they will get a check but the employer will cash that for them or they will go to Walmart or check cashing places and get the check cashed.
Use Family and Friends SSN
People often use their family or friends ssn so they can get a chec
Fake Social Security Number
Some immigrants will go as far as finding dealers who can equip them with fake IDs as well as Social Security Numbers in order to get job.
Many employers will not verify the identity info and simply look the other way.
Establish an Entity such as LLC or C Corp
Some of the immigrants will establish a business or self employment work by setting up an entity such as LLC or C corporation.
Once they have an LLC or C Corporation they can obtain an EIN and file their taxes under the EIN Number.
Now the people who employ these immigrants can pay their entity and issue a 1099
ITIN Number
Immigrants who have their property identity information such as passport and foreign IDs can fill out form called W7 and apply for a ITIN (Income Tax Identification Number).
They can provide this number to the employer they are working for and they can issue a 1099 using this ITIN.
Please note that ITIN doesn't make it legal to work but it is simply for a business to issue a 1099 to an immigrant and for the immigrant to file their income taxes.
Some immigrants use ITIN(Income tax identification Number) and some will Use and EIN(Employer Identification Number) issued to their LLC or C Corp in order to get a 1099 so they can file their income taxes.
If you are illegal in US, you cannot get a SSN so many people will use these numbers to be able to prepare, file and pay their income taxes.
Can I legally get a Job if I don't know My Social Security number?
You can start a job without a SSN but your employer will not issue a Paycheck without you filling out a proper W-4 and I9 document.
Can I Work in the USA without a Social Security Number(SSN)?
It is illegal to work in USA without a social security number. But there are millions of people who don't have proper documentation and are still working.
So it is possible to work but you shouldn't work in USA without proper Social Security Number or Legal work status such as a Green Card or work visa.
You may be allowed to start a job if you can show your green card or US birth certificate. That will indicate to your employer that you are legal here in USA. But many employers will not issue a Paycheck till you can provide them a SSN as they have to properly withhold your Social Security, Medicare and local taxes to Federal and State Government.
How do Undocumented Immigrants Get Jobs?
Many undocumented immigrants get referrals form their family and friends of places such as Restaurants, farm work or construction job.
Many of the family members will let them use their legal documents and some will work for cash for wages that are much lower than what a Legal US worker will accept.
If you work illegally in US using fake documents, you can be arrested and Deported.
This doesn't happen as often. Our law enforcement is super stretched and doesn't have enough manpower to catch and deport millions of illegal immigrants.
Final Thoughts
It is hard to find workers in todays economy so many employers are resorting to hiring people who are not legal here in USA. Many are getting paid cash or working on fake documents.
If you want to learn more about Business, Tax or Finance, Continue reading our Blog