With owning a home comes a significant amount of financial responsibility.
Along with monthly mortgage payments, homeowners are also responsible for property taxes.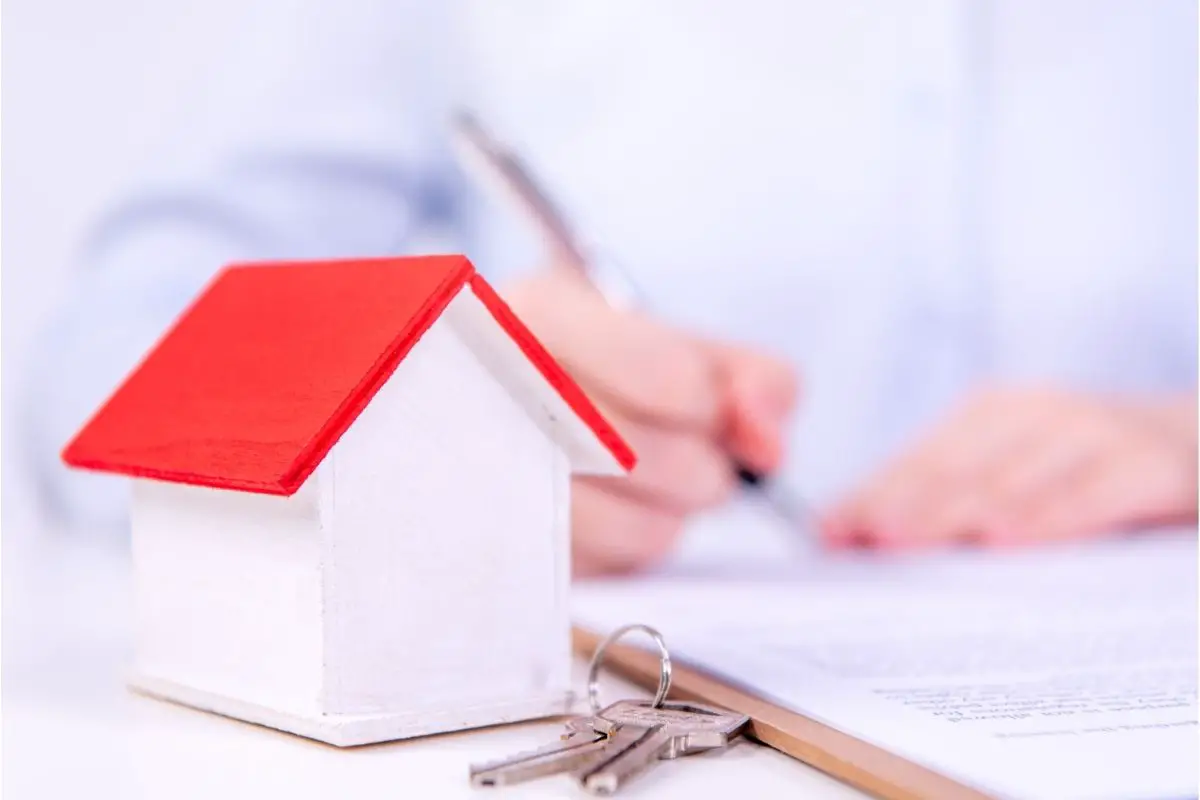 This is where an escrow account can be beneficial to help people keep money aside for these expenses.
So, how does it work? This article will explain what an escrow account is, how escrow and property taxes are related, and what the benefits of an escrow account are.
What Is An Escrow Account?
Escrow is a legal arrangement between a homeowner and a third party that temporarily holds money or property until the conditions of the contract are met.
It is used in real estate to protect the buyer and selling of a property.
Throughout the mortgage term, an escrow account will hold funds for taxes and homeowner's insurance.
These accounts can be handled by either escrow companies and agents or mortgage servicers.
An escrow account is typically used for two reasons – to protect the buyer's deposit so the money goes to the right party, and to hold the homeowner's fund for future expenses.
While there are two types of escrow accounts, the type that concerns property taxes is the account that puts money aside for you.
Who Manages My Escrow Account?
For escrow accounts that hold money for your property expenses, your mortgage servicer will manage it, along with your mortgage payments until your loan is paid off.
They can maintain a record of payments and make payments on your behalf through escrow.
With your mortgage servicer and your escrow account. there's not much you have to do.
You don't have to send in your tax or insurance bills, as your servicer will make sure they know who to pay, and when.
How Does My Escrow Account Relate to My Property Taxes?
An escrow account holds money for you, so you are able to meet your financial obligations by taking a portion of your monthly mortgage payments.
The money saved in this account is then used for payment of property taxes, among other expenses.
When tax bills are issued, your mortgage company will use the funds they've collected in your escrow account to pay your property taxes.
Since tax bills can fluctuate from year to year, your mortgage servicer has to determine how much money is needed in your escrow account annually.
If your bill is greater than what is in the account, you will be asked for additional payment to make up the difference.
However, if your tax bill is lower than what is in your account, you are entitled to a refund or credit towards the following financial year's tax bill.
Mortgage companies will often require 2 months worth of payment as a minimum to open an escrow account and hold money for you.
How is Property Tax Payment Made with Escrow?
Escrow accounts are set up to collect enough funds for property taxes each month, that your mortgage lender then uses when your tax bill comes.
This means that you do not have to keep up with payment deadlines and front hundreds, even thousands, of dollars all at once to keep your taxes in order and up-to-date.
Failure to pay property taxes can result in foreclosure, so an escrow account eliminates this worry by calculating the correct amount and paying it on time.
Your mortgage servicer works directly with the county tax collector to obtain the right information about your property tax.
The county then sends the bill to the servicer for review, who then makes the payment from your escrow account.
They should then provide you with a tax bill for your records.
Do I Need An Escrow Account?
Having an escrow account is not mandatory for paying your property taxes, among your other property expenses, however, an escrow account is recommended as it gives you a safety net and you wouldn't have to worry about not having the funds to pay.
While not having one does lower your monthly mortgage payments, you would have to save for your taxes on your own.
There are some great benefits of escrow that should be considered, for both homeowners and lenders.
For Homeowners
An escrow account takes away the pressure of coming up with a large sum to cover your property tax bill by allowing you to pay throughout the year with your mortgage payments, making everything much more convenient and manageable.
Also, with an escrow account you don't need to keep track of different deadlines, as it's all done for you.
Your mortgage servicer will make sure your tax bills and insurance is paid on time without error.
This relieves you of any responsibility for any late payments.
For Lenders
For lenders, escrow accounts are important because they have an interest in making sure everything gets paid on time.
For example, if your property tax bill doesn't get paid, your home is at risk of foreclosure which could end up costing your lender money.
Having an escrow account on the loan ensures that your bills are paid, and the lender is protected from losing money.
Conclusion
Escrow is important as it protects both your interests and the interests of your mortgage lender.
By taking a portion of funds from your escrow account, your mortgage provider can ensure that your property taxes are paid on time, every time.
While an escrow account is not mandatory, it is highly recommended to provide peace of mind and protect you from having to front large amounts of money in one lump sum.
It removes your responsibility and safeguards you from lien and foreclosure of your home.