Did you know that the average small business owner spends about ten thousand dollars in capital to get started?
Even though it's not easy to start a small business, doing so can be a deeply meaningful experience. Not only will you do something that you love, but you will also improve the lives of your customers.
The problem is that it can be difficult to know how to successfully run a small business. This is why it's so helpful to familiarize yourself with books such as "Think and Grow Rich." Keep reading and we'll tell you about the most important small business books in the world today.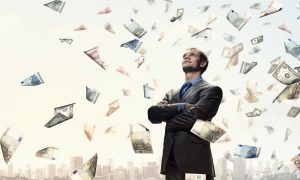 1. The E-Myth Revisited: By Michael E. Gerber
One of the important insights in this book is that your small business doesn't need to be about business. The book's author, Michael E. Gerber, argues that people who manage great organizations choose to do so because they want to focus on doing something that they enjoy doing.
Gerber says that the problem that most small business owners face is that they try to treat their work as something that they do in addition to other projects. This means that they struggle to understand what people want.
Therefore, small business owners often feel frustrated when they realize how challenging it can be to do things such as build meaningful customer relationships and make a profit.
This is a must-read for anybody who is opening a new business or in the process of taking over an existing one.
2. Traction: By Gino Wickman
If you've got lots of problems with your business that you're trying to solve, you should consider reading this book. The subject matter relates to big problems that have the potential to destroy businesses.
Wickman focuses on the topics related to frustration, losing control of management, and experiencing burnout. The central question he wants to challenge the reader to address is "do you want to run your business or do you want your business to run you?".
The book offers a solution to business owners' big problems by laying out the details of an "entrepreneurial operating system." Gino Wickman also outlines many tools and techniques to help small business owners regain focus and control.
This is a great book for those who are interested in exploring strategies for getting traction with your business. If you are looking for a step-by-step guide for doing this, "Traction" is not the book for you.
3. The 4 Disciplines of Execution: By Sean Covey, Chris McChesney, and Jim Huling
You should read this book if you want to be a skilled leader. The book's authors show readers how to move important projects forward in situations where it's difficult to focus on anything more than the day-to-day logistics of managing an organization.
Even if you only have a 750 credit score and struggle to get business loans, this book will help you to start a small business.
4. The Little Red Book of Selling: By Jeffrey Gitomer
When most people think about the word "sales," they probably imagine door-to-door salesmen who wear tacky second-hand business suits.  In this book, Jeffrey Gitomer argues that there is much more to sales than most people realize.
The book explores several principle aspects of what makes a great salesperson. It is also filled with insights and advice to help small business owners to make use of these principles to increase their sales in a way that is authentic.
The book is short and easy to read, which means that you can finish it in a day or two. After reading it, you're not likely to think about sales in the same way again.
And once your small business starts making more sales, you'll need to get systems in place to be ready for increased revenue. This is why it's important to know how to find the best accounting software for small businesses.
5. The 4-Hour Workweek: By Timothy Ferriss
This is a great book to read if you're looking for a way to run your business more efficiently. The book offers strategies and tactics that some of the world's most successful entrepreneurs have embraced to accomplish more with less effort.
Ferriss explains that it's not necessary to work a full forty-hour week to be an effective entrepreneur. The book shows readers how to plan strategically and to use time effectively so that you can free up four hours in your schedule every single week.
This book quickly became a cult classic when it was first released in two thousand and seven. Since this time the book has sold more than two million copies. It spent four years on the New York Times bestseller list and has been translated into many dozens of languages.
6. The 7 Habits of Highly Effective People: By Stephen Covey
Even though this classic business book was first published in nineteen eighty-nine, it continues to be one of the world's most important small business books.
In this book, Stephen Covey outlines a strategy for effectively accomplishing goals. One of the key concepts he returns to again and again is "true north." He explains that we need to know our direction in life before we can start setting goals.
According to Covey, there are seven habits that you need to master if you want to be an effective leader. He makes an argument against what he refers to as "the personality ethic" which he believes is embraced by the authors of most self-help books. He instead promotes "the character ethic," which is about aligning your values with the universe's universal principles.
7. Built to Last: Successful Habits of Visionary Companies: By Jim Collins
This book explores what it takes to create a great company. According to Collins, there are several key traits of visionary companies. For example, most of them have several generations of chief executive officers (CEOs) and have had various product and service lifecycles.
The book profiles some of the companies that Collins says are built to last. This includes IBM, Marriott, and Sony.
8. Built to Sell: By John Warrillow
According to John Warrillow, the biggest mistake that entrepreneurs make is to build their businesses around themselves. This becomes a problem when business owners are ready to sell their businesses because buyers don't believe that these kinds of businesses will be able to survive on their own.
To illustrate his point, Warrillow tells the story of a fictional business owner whose name is Alex. When he finds himself struggling to sell his business, he seeks the help of an entrepreneur who offers advice on how to accomplish his goal.
By reading this book you'll learn how to design a business so that you can sell it someday. For example, business owners who put the right systems in place, such as managing cash flows, are more likely to have sellable businesses.
9. Think and Grow Rich: By Napoleon Hill
Many people say that this is the most important small business book of all time. Even though it was written in nineteen thirty-seven, the advice that Napoleon Hill shares is still relevant today.
The book outlines sixteen "laws" that people can apply to their lives if they want to be successful. Napoleon first introduced these laws in one of his previous books which was called "The Law of Success."
10. The Accidental Creative: By Todd Henry
If you're tired of putting in the effort to grow your small business without feeling like you're getting anywhere, this book will help you to become more successful by changing your mindset. According to Todd Henry, successful entrepreneurs choose to work smarter instead of working harder.
The book will show you how to recognize when and how you're getting distracted so that you can start becoming more focused. This will help you to get more things done.
11. Start with Why: Simon Sinek
In this book, Simon Sinek argues that there are two things that you can do to get people excited about your business: you can manipulate them or you can inspire them.
He says that if you want to inspire people, you first need to figure out why you opened your business in the first place. According to Sinek, everything starts with understanding the "why" behind your business. He says that it's not important what you do with your business because all that matters is why you're doing it.
The book explores the lives of influential leaders such as Dr. Martin Luther King Jr., John F. Kennedy, and Steve Jobs. All of these people helped to change culture by bringing people together around a shared purpose.
Start Reading the Top Small Business Books Today
If you're interested in reading the most important small business books, it's important to recognize that there are many great titles out there. If you've never read a small business book before, you should consider starting with "Think and Grow Rich". You should also consider reading "The Seven Habits of Highly Effective People".
If you're interested in learning more about running a small business, don't forget to check out the Business section of our blog.