Payment gateways are necessary for all businesses, whether that business is big or small.
Payment gateways for e-commerce online stores provide a smooth interface and functional use for a website or app.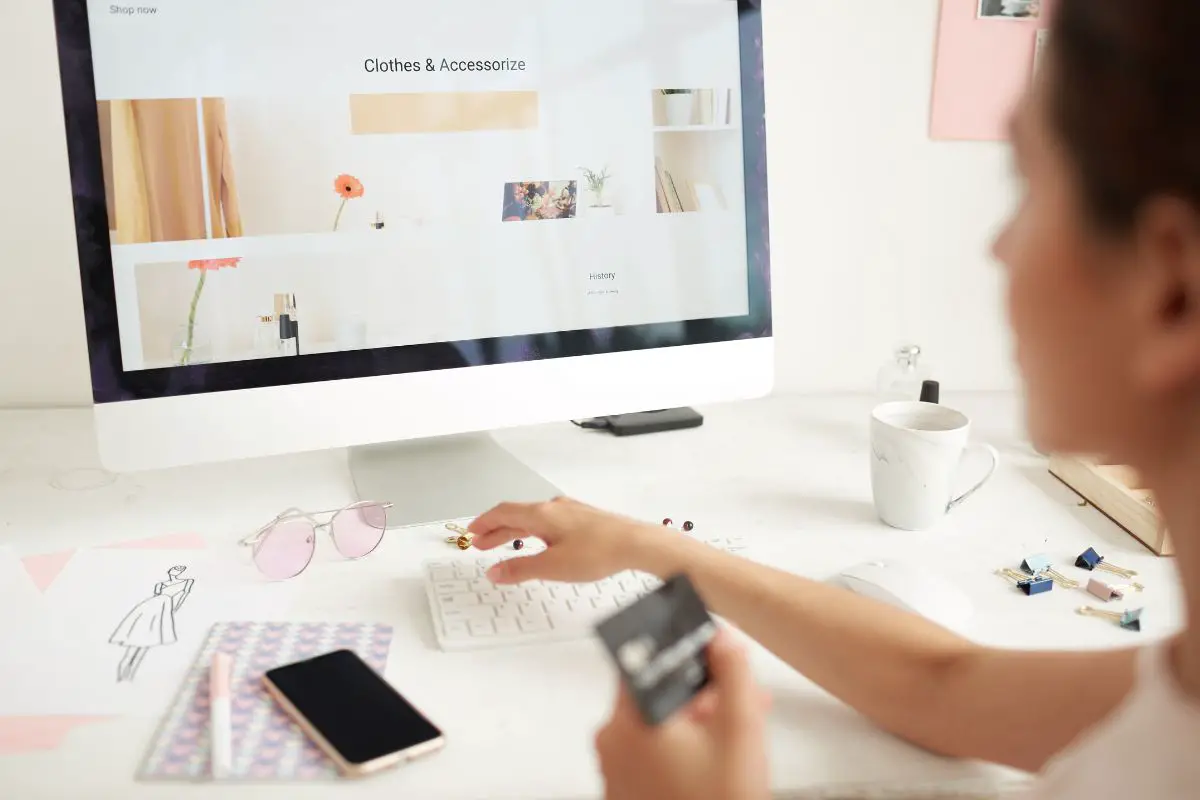 The payment gateway is where the customer will complete a transaction when buying something from your site, and it should always have the highest, encrypted security.
The level of security is super important, and plays a major part in the popularity of your store. If the payment gateway is reliable and trustworthy, customers will come back to the website.
This is just one reason why the payment gateway that you use is really significant for your store.
In this article, we are going to be talking about what payment gateways are, how they work, and which are the best.
What Is A Payment Gateway?
As we briefly summarized, a payment gateway is the payment experience and confidentiality that you have when the customer buys something from your store.
High quality and reliable payment gateways should allow merchants to accept multiple transactions securely and easily.
They should always be set up correctly, as your business could lose customer sales, interest, and notability.
You should always have a well-established payment gateway, with multiple payment options, as well as security certificates and images to reaffirm the reliability to potential customers.
How Does A Payment Gateway Work?
A payment gateway is a pretty detailed and interesting process.
Firstly, the customer will be looking on your ecommerce website, and will hopefully be adding items or services to their shopping cart or basket.
We all know this process as well, and this will probably better help you understand what a payment gateway is and why it is important.
What is the next thing you do? Usually, you proceed with your basket and go to the payment page.
We expect all payment pages to look pretty similar when buying something, and this is why payment gateways are essential.
They make a pretty big impression on us as customers, whether we know it or not.
Once we are on the payment gateway as a customer, we then enter our credit or debit card details, including the long card number, our name, the expiration date of our card, and the security dumber on the back.
Once the customer has pressed 'enter' on this information, the information, and data is passed to the payment gateway, whether this is integration, server to server, or client encryption.
Next, the payment gateway will help encrypt the card and bank details, going through a crucial and important security check before sending any of the purchase information to the bank.
The bank then sends the information to the card companies, ensuring another layer of encryption, security, and reliability.
The payment information is then sent to the issuing bank, where the money comes from.
The bank then (hopefully) approves the payment, sending a confirmation or declination message to the customer.
This is a full encryption, fraud, and security check, all completed within ten seconds!
The time it takes is also pretty indispensable to the customer, and even this could be what deters them from coming back.
There is a lot of communication between the acquiring bank and the merchant, all through the payment gateway that you choose.
If the payment goes through, the acquirer collects the payment from the acquiring bank account that is used, and holds the money in the merchant account.
Let's get into the list.
Best Payment Gateway
PayPal was first created to be used as a digital wallet in 1999, but it was bought out by eBay in 2002, becoming one of the most notable and trusted payment processors in the world.
It is one of the best payment gateways, and it gives you the option to pay with PayPal, as well as by card or other payment.
The rates are pretty competitive, with a wide range of features in comparison to some other payment gateways.
Customers can increase their checkout conversions by 44% when using PayPal, and this is pretty handy.
Also, if you have PayPal, you can use this to process payments, instead of entering your credit card details.
If you want to use PayPal advanced features, you can use PayPal Payments Pro, allowing you to integrate PayPal payment gateway with major ecommerce platforms such as Shopify and Squarespace.
Some benefits of PayPal Pro are the phone-based credit card payments, invoicing, and in-person payments for businesses and stores.
PayPal also accepts over 26 different currencies, which covers over 200 markets in the world.
All of this, for $30 a month as an ecommerce store. The service costs 2.9% + 30c for every transaction, which is pretty good for the price.
PayPal accepts a lot of credit and debit cards, major and smaller. This includes multi currency cards, in six different currencies.
You can accept PayPal credit payments when using PayPal payment gateway, with the addition of a bespoke ecommerce payment gateway specially for stores.
There is also the option to simplify PCI compliance, as well as a virtual terminal when accepting payments over the phone.
This is super helpful when trading virtually, or meeting with clients across the world.
Pros
Over 26 currencies
Easy to use and advanced
Option to use PayPal Pro
Cons
Potential hidden fees for certain elements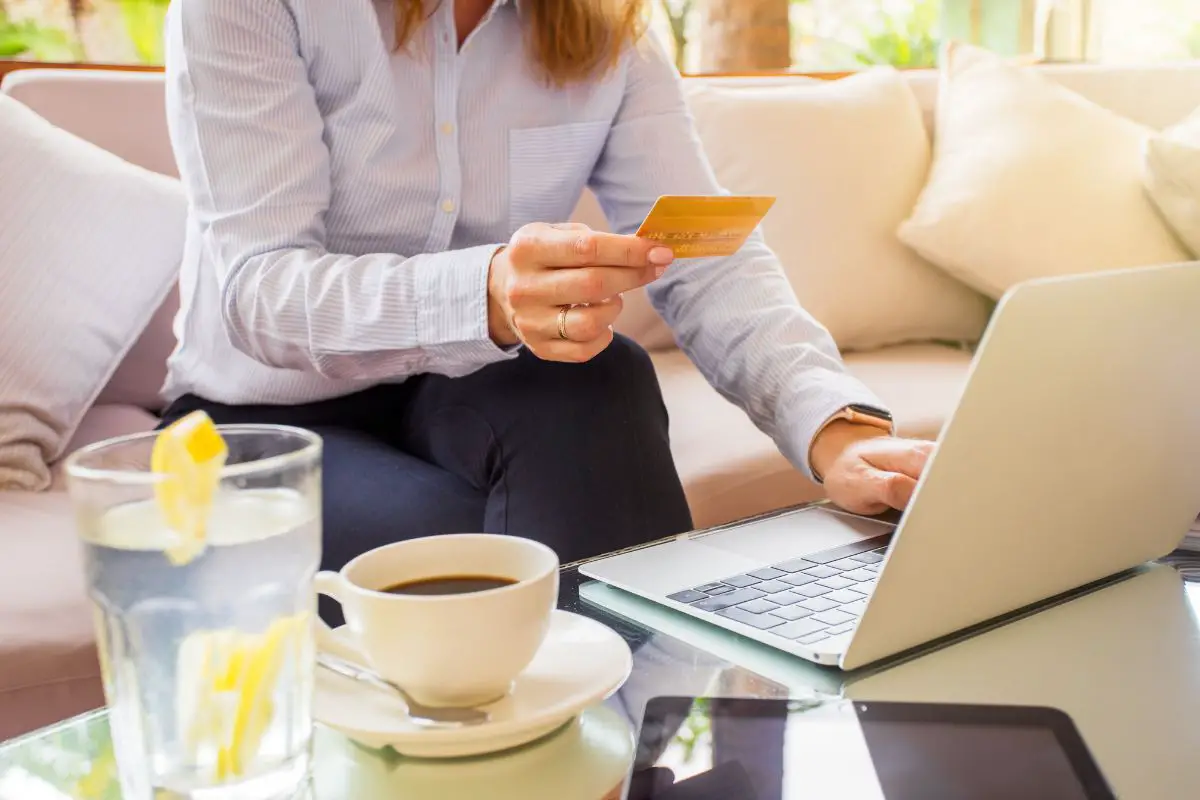 Stripe is one of the most popular up-and-coming payment gateways, and it is a full service provider, meaning that it includes your payment gateway and merchant account.
This means that when you're with Stripe, you do not have to use any other merchant account handlers, and you can do it all through Stripe.
Stripe is used by a variety of major and trusted brands, from Deliveroo to Booking.com.
Saying this, it is also perfect for those smaller stores and businesses, as it gives you a variety of options on its hosted payments page.
You can choose how to integrate the Stripe payment gateway, and for this reason, it is pretty user-friendly and straightforward.
Stripe is a cloud payment gateway platform, meaning it can work from anywhere in the entire world.
This is especially good for global stores and businesses who may trade in certain countries more than others.
Speaking of this, Stripe is excellent for multi-currency payouts and transactions.
When using Stripe, the platform supports over 135 currencies, which is a huge amount!
This is amazing for global trading businesses, and it makes no difference to the payout time, too.
Stripe is pretty user-friendly too, with an easy interface, as well as website integration.
The cost of Stripe is around 2.9% + 30c, making it pretty competitive in the market of payment gateways.
Some other incredible features of Stripe are the collaboration notes, the embeddable checkout, the custom UI tools, open source plugins, and accounting integrations.
The platform is also renowned for having a great customer experience and service section, meaning you can get any disputes or issues sorted pretty easily.
Pros
Supports over 135 currencies
Customizable and easy to use
Global payment features for shipping
Cons
Potential settlement delays
Amazon has a lot of things online to make our time easier, but you may not have known that they have a payment gateway, too.
Amazon is the go-to place to shop if you need something super quickly, with billions of transactions going through their site each year.
For this reason, they make a pretty good payment gateway, too. Amazon Pay is an ideal option, especially for younger businesses
Amazon Pay is great at helping you, with a simple interface that is not complicated in the slightest. There is little to no admin, with easy features for you, and your customers.
Amazon Pay is also really easy to set up in the first place. Providing that you have a business Amazon account, you can sign up to use Amazon Pay in seconds.
Amazon Pay payment gateway is safe, secure, and super easy.
At the moment, it is only able to be used in 8-10 countries, so it is not the most accessible payment gateway, especially if you ship and trade globally.
But, this is why it is recommended for smaller businesses and stores.
Amazon Pay integrates with over 200 different platforms for ecommerce stores, making it an ideal option, especially for smaller businesses.
Amazon Pay features an inline payment processing method, meaning the customers that shop with you will not be taken to a separate payment page.
This ensures even more safety and encryption with the payment process, as well as a smooth transaction process.
Amazon Pay also features a voice transaction support line, which is amazing for those with accessibility needs.
There are no hidden costs when using Amazon Pay, and it costs 2.7% + 30c, which is pretty competitive, again.
Pros
Accessibility features
Easy and smooth integration services
Works well with Amazon powered sites
Cons
Cannot use PayPal, and you are required to have an Amazon account to use Amazon Pay.
Shopify is one of the most popular payment gateways, being used for major and popular stores and brands.
It is the top choice for those who use Shopify as their actual site build, and the two work together seamlessly.
With Shopify, there are no transaction fees, meaning you can boost your profits, especially if you sell bigger and more valuable items.
Shopify's payments are available to track your payouts, as well as save on any potential transaction fees.
When using Shopify on a Shopify built website, you will be able to access a wide range of excellent and helpful features.
This includes order management, increased and advanced conversions, and chargeback management.
There is also the option to control pricing in different countries around the world, making it easy to see how much your payouts will be.
You can use Shopify for different currencies, much like many other payment gateways.
The exchange rates are calculated automatically, but you can also choose the exchange rate that benefits you the most.
If you have a Shopify site and the payment gateway, you are saving a lot of money per year.
However, if you are using a third party gateway, you will be paying more in transaction fees.
Shopify is super easy and reliable to use, with top range encryption and safety features, for your money, as well as your valued customers.
The entire platform is designed for ecommerce, so it is very well set up for any kind of online store and transaction.
To add to the greatness of Shopify, it also has built-in fraud detection, which will register whether a billing address is matching the payment card that has been used.
Pros
No transaction fees when you have an account
Built-in fraud and online safety features
Easy to use and simple for Shopify built sites
Cons
Transaction fees if you use a third party payment gateway
Buyer's Guide
Before investing in a payment gateway for your ecommerce store, there are a few important aspects that you will need to consider.
These could be the decline of your store if you get these wrong, so it is essential that you have paid attention to these aspects.
Payout Duration
You do not want to use a payment gateway that takes weeks to get you your money. Some top payment gateways provide a quick and seamless timeframe to the payout.
Always check the payment gateway payout before investing, as this is pretty significant, and it will affect the finances of your company if it does not fit with your needs.
Currency
If your store is global, you need to make sure that the payment gateway you are using can facilitate multi-currencies, as people from all over the world should be able to pay.
You should be ready to accept a lot of different currencies, without making too much difference to the payout time or processing time.
Ease Of Use On The Website
No customer wants to shop on a website with a difficult payment gateway. All gateways should be pretty simple to use, for the company, and the customer.
It should be simple to use, and the customer support should also be good. This means that if there are any issues, it can be sorted out pretty quickly.
The payment gateway should be simple looking, with features that are behind the scenes, more than on the page.
Otherwise, it will look bulky, and customers may not be interested in shopping at your store again.
If you face any issues with your payment gateway, you should be able to get them sorted pretty quickly.
Security And Encryption
Security and encryption is arguably the most important thing when looking for a payment gateway.
When customers are buying from you, they are inputting their card information, which is terrible if it gets into the wrong hands.
You should use a reputable payment gateway, and preferably one that has been used in this list.
This ensures that you can use it safely, and you do not have to worry about your customers' safety when shopping at your store.
The standards of the chosen payment gateway should comply with the PCI data security standards, and they should have integrated 3D security, meaning that there is almost no risk of hacking or fraudulent transactions.
Additionally, if customers have had a negative experience with your store, or there has been fraudulent activity, they will not come back, and they may encourage others not to shop with you.
Frequently Asked Questions
How Much Do Payment Gateways Usually Cost?
As you can see from our guide, payment gateway costs are typically incredibly competitive, ranging from 2.2% +20c to higher.
They should not cost you hundreds of dollars, and they should be simple and easy to use for your business.
If it is costing you more to use than what it is worth, look for something new.
Are Payment Gateways Necessary?
Without a payment gateway, you will have an ecommerce site that does not function.
All online sellers and merchants must process card information in the same way, meaning it should be encrypted.
If you buy something from somewhere without a payment gateway, it is not PCI-compliant, and it should be looked into.
You need a payment gateway to operate as an online store.
Which Shops Should Use Shopify?
Shopify is one of the most popular site builders for commerce stores, as well as one of the most popular payment gateways.
A lot of top brands are using Shopify, from Kylie Cosmetics to Red Bull.
However, major companies do not tend to use Shopify, so it is better designed for smaller businesses who have popular ecommerce sites.
Final Thoughts
At first thought, payment gateways sound confusing. However, it is just a term that is used to safely process payments on an online store, and everyone who operates an online store requires one.
You require a good payment gateway to process international payments, as well as receive a good transaction rate.
We hope you have enjoyed our list!