Podcasts have absolutely skyrocketed in popularity in the last decade. In fact, according to PodcastHosting.org, there are now well over 1.5 billion podcasts available around the world.
There seems to be a podcast for pretty much everything these days, and that extends to investing, too.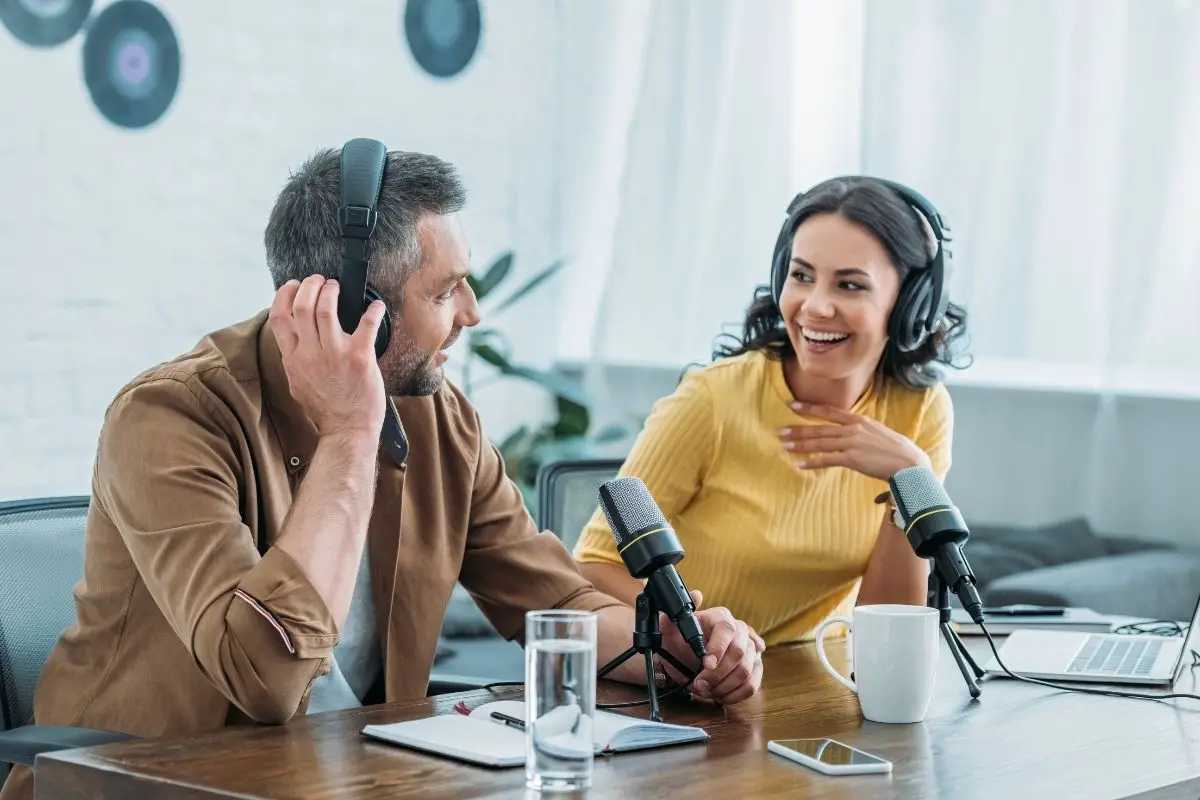 Choosing to listen to investing podcasts is a great way to get sound investment advice without having to do all your own research, or worse still, having to pay for a professional financial advisor.
So if you're looking to make a long-term investment in stocks, bonds, mutual funds, or exchange-traded funds, why not give listening to some investing podcasts a try?
The only problem is working out which ones to listen to. If there are over 1.5 billion podcasts in the world, hundreds, or even thousands of them will cover the subject of investing. So how do you choose?
Luckily for you, we're here to separate the wheat from the chaff. In this article, we'll take a look at eight of the best investing podcasts out there.
Where else could we start but with The Investors Podcast Network's hit podcast We Study Billionaires?
The flagship podcast on the network, We Study Billionaires is the world's largest investment podcast with over 75 million downloads.
The format is refreshingly simple- hosts Preston Pysh and Stig Broderson, who founded the network way back in 2012, interview famous billionaires and financial personalities in an attempt to see what makes them tick.
Listeners have enjoyed episodes with subjects like Warren Buffet, Howard Marks, Mark Zuckerberg, and even Oprah Winfrey, finding out how they made their money. What better way to improve your own investment strategy than listening to the people who have been there and done that?
Preston and Stig don't just strictly focus on traditional stocks, either. The show also covers some of the newer ideas on the investing block, including bitcoin and cryptocurrencies.
They've even been known to dabble in some macroeconomics! If you're interested, the podcast releases every Saturday, and each episode lasts somewhere between 40 minutes and an hour.
It's worth noting, though, that this probably isn't a podcast for beginners. The hosts discuss some pretty high-brow concepts with their guests, so if you're completely new to the investment game it might be worth building up a bit of knowledge first before giving this podcast a try.
Whilst we're on the topic of podcasts for beginners, The Investors Podcast Network launched a new podcast series in 2021 aimed at younger investors, both millennials and Gen-Z, who may be entering the world of investment for the first time.
Hosted by Robert Leonard and Clay Finck, the podcast discusses personal finance and side hustling as well as featuring interviews with successful young entrepreneurs and investors so that the younger generations can learn from their successes.
The podcast is extremely beginner friendly, and would be useful even if you are, perhaps, slightly older than the target audience.
There's a strong focus on personal finance, so that you can build a strong financial foundation in order to have as much money and capital available as possible to invest.
The whole show is set up as one massive walkthrough- once you've got the capital to start investing, they'll tell you how to invest it.
Unsurprisingly, the podcast has been extremely successful since its launch and has been receiving rave reviews. If you want to get in on the action, the podcast releases every Wednesday, and episodes last between 30 minutes and an hour.
Founded in 1993 by brothers David and Tom Gardner alongside Erik Rydholm, The Motley Fool is one of the world's largest financial and investing advice companies.
With that in mind you'd expect Motley Fool's podcast, Motley Fool Money, to be one of the best financial podcasts around- and you wouldn't be wrong.
The podcast's host Chris Hill sits down with a panel of Fool analysts to take a look at all the news from the stock market world in the previous week, and is probably one of the best stock market weekly roundups available anywhere, period.
Not only that, but the team also helps to decipher how world events- even benign ones that may seem completely irrelevant to the stock market- might affect stock prices.
Don't worry about getting too confused, as Chris and the panel do a great job of breaking down tough concepts so that the show is listener-friendly, even for beginners.
For some top-notch financial advice from some of the industry's leading experts, you can't go far wrong with Motley Fool Money. It helps, too, that Chris and the panel keep things interesting.
Let's be honest, investment and stocks can be dry subject matter at times, even to the most hardened investing nerd, but the show keeps things interesting with genuinely interesting insights and commentary.
With high production values and engaging discussions, Motley Fool Money is as easy to listen to as it is informative. If you're interested in giving the podcast a shot, new episodes drop every Tuesday and Friday and last between 35 and 45 minutes.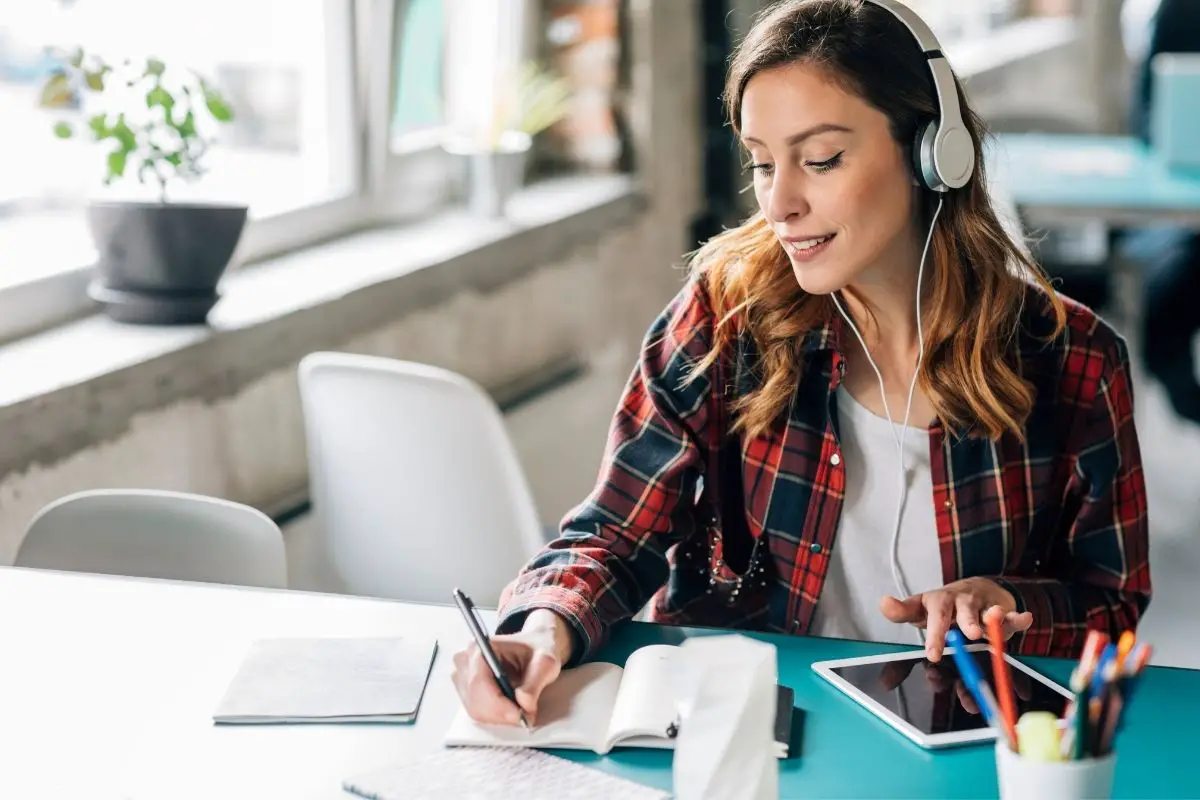 The Stacking Benjamin's Show is another podcast aimed at beginners, but perhaps with a slightly more mature target audience than Millennial Investing.
If you're wondering what part investing might play in your retirement plans, interested in how the coming year might shape up for the stock markets, or simply not sure whether you should pay off your debts before making a start in investment, this is the podcast for you.
Hosted by Joe Saul-Sehy and renowned financial advisor Josh Bannerman- affectionately known as OG, or The Other Guy, on the show- Stacking Benjamins is the personal crusade of two professionals on a mission to bring financial literacy to the masses.
The pair are regularly joined by industry experts to discuss all you need to know about investing. Whether it's the financial headlines, risk management advice, or saving and investment tips, this show has it covered.
On top of that, the podcast also has guests on to discuss personal finance and money management more generally.
All in all, Stacking Benjamins is a great show, not least because of the palpable relaxed, laid-back atmosphere and general 'palliness' between everyone on the show, including the guests.
If you're just starting out on your investment journey and think this sounds like the perfect show for you, you can catch the guys every Monday, Wednesday, and Friday.
The show describes itself as "the greatest money show on earth", and once you give it a try, you might just agree.
To be able to invest in anything with any degree of confidence, you've got to have a decent background knowledge of how the economy works.
If you think you might be a bit lacking in that department, or simply want to build on your existing knowledge, NPR's Planet Money might be the perfect podcast for you. The show makes it its mission to educate listeners on the economy, but in a fun and engaging way.
NPR itself describes the show in these terms: "imagine you could call up a friend and say, 'meet me at the bar and tell me what's going on with the economy'. Now imagine that's actually a fun evening."
The show has now been around for well over ten years, with the show originally beginning in the depths of the late noughties financial crisis.
That means there are over 1,000 episodes in the show's library to catch up on, and if you can think of a topic related to the economy the show has almost certainly covered it.
Mexican Fuel thieves? Yup, covered that. Using AI to track elephants? All in a day's work. The government accidentally producing too much cheese? Oh yes, they've talked about that too.
The best thing about the podcast, at least to our minds, is that it is equally as worthwhile a listen to the first-time investor as it is to the grizzled old investment banker with years of experience.
By using occasionally outlandish case studies to explain underlying trends and more complex topics, the podcast is as fun as it is educational and engages listeners no matter their level of financial literacy.
If that sounds appealing, NPR drops news episodes of Planet Money twice a week, on Wednesdays and Fridays, although genuinely new episodes are occasionally replaced by some of the 'greatest hits' from the podcast's vault.
This one's a little different from the other podcasts featured so far. The FT News Briefing is brought to you by the Financial Times (FT), a British broadsheet newspaper that is amongst the world's most respected when it comes to financial journalism.
This bitesize news briefing lasts just eight to ten minutes, and rounds up all the major global news of the day with a particular focus on the economy and the financial markets.
Being so short, it's perfect for busy people on the go, who want to get an understanding of the day's financial news but don't have the time to set aside 45 minutes to an hour listening to a podcast.
Released every morning, it's the perfect way to spend a part of your morning commute to work. If you're part of the lucky work-from-home crowd, it's ideal to start your day with- you could even listen to it over breakfast.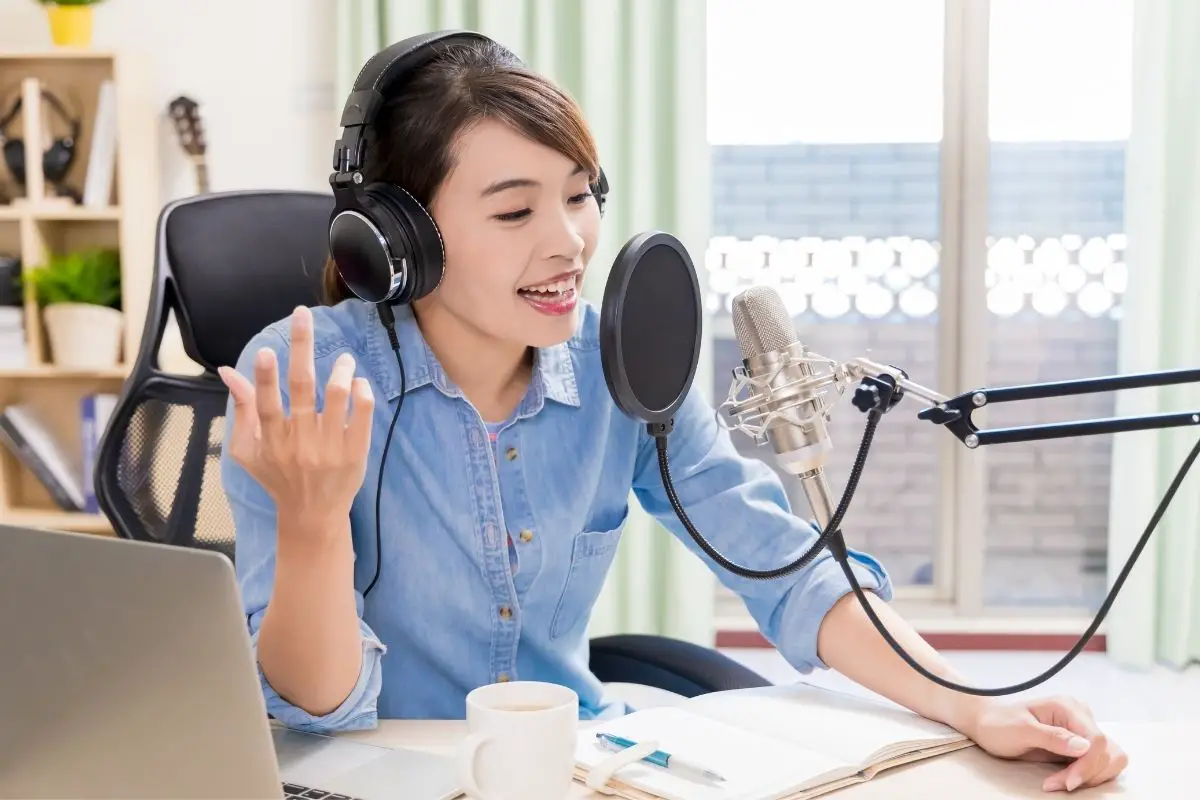 Hosted by Brandon Turner and David Greene, BiggerPockets is an industry-leading podcast in the real estate space. If you're looking for an investment podcast with a focus on real estate, then look no further.
BiggerPockets covers everything a real estate investor ought to know about, whether you're a first-timer or someone with years of experience in the business. Topics of discussion include house flipping, the BRRR strategy, house-hack, commercial real estate, and general real investment tips.
The show usually features an interview with a guest. David and Brandon are both successful real estate investors themselves but also clearly good friends, and their stories, as well as the stories of the guests, offer fantastic learning opportunities for the listener.
Truth be told, no other podcast comes close to matching the content put out by BiggerPockets. Not only is their podcast best in class, BiggerPockets also has a whole bunch of other resources you can make use of on their website including some excellent books on real estate investing.
If you're just discovering the podcast, you'll soon find it becomes one of the most useful information sources in your real estate investing arsenal.
The show has over 400 episodes to date, spread across the five years plus since the podcast's inception. If you're keen to listen to some of their new content, new episodes are released every Thursday.
You'll need to have a bit of time spare, though. The average episode goes on for well over an hour, with some clocking in at an hour and a half. Trust us, though. It'll be worth it!
No list of the best investment podcasts in 2022 would be complete without a cryptocurrency-centric entry, and for that purpose we've picked Anthony 'Pomp' Pompliano's Pomp Podcast.
Pompliano is undoubtedly one of the most entertaining- and most knowledgeable- figures in the world of cryptocurrency, and that makes his podcast a must-listen for any investor with even so much as a passing interest in cryptocurrency.
As you would expect, the podcast features discussions on topics like Bitcoin and cryptocurrency in general, as well as more general conversation about business and finance.
Pompliano's self-stated goal is to help his listeners get that little bit smarter with each passing day, and he does this in part by bringing on some extremely knowledgeable guests, who pass on their expertise to the listener.
Guests range from fellow figures in the world of crypto to celebrities and even billionaires, and Pomp is a great interviewer, having no problem at all asking the questions that really matter.
It should be said, too, that the way that Pompliano keeps the show light and entertaining is especially impressive given the show's dry and often complicated subject matter surrounding the intricacies of cryptocurrencies and the ins and outs of blockchain technology.
If you're interested in checking out the Pomp Podcast, new episodes drop every weekday and last for an average of 60-75 minutes.
If you prefer to watch rather than simply listen, his show is also available on YouTube. Oh, and check out his Twitter @APompliano for extra insights.
One word of warning, though, before you head on your way. The world of cryptocurrency is complicated, and this isn't a beginner's show. If you're completely new to cryptocurrency, there are plenty of beginner podcasts to start out with before you take on Pompliano.
Frequently Asked Questions
What Is An Investing Podcast?
Podcasts are a form of audio-only media, typically on a specific topic. An investing podcast, therefore, is an audio show which focuses on the world of investing.
These shows are usually hosted by financial experts and feature guests with expertise in investing or investment-related topics. By listening to the podcast, you will (hopefully!) improve your understanding of investment and make better financial decisions.
The joy of podcasts is that you can either be an avid listener and consume every podcast episode religiously, or you can dip in and out of a podcast as and when you feel like it.
It's an excellent way to learn more about investing on your timescale, and more importantly without having to shell out for a financial advisor.
Why Should I Listen To An Investing Podcast?
There's no better way, in our opinion, to learn about a topic than by listening to a podcast. Compared to taking a course or reading a book on a subject, podcasts are much quicker, shorter, and come in bitesize chunks.
You also don't have to fully devote your attention to a podcast like you do to say, a book. You can get on with other things, for example cleaning the house or walking the dog, whilst you listen.
It's such a convenient way to learn new things, and once your knowledge grows you can become more particular with the podcasts you want to listen to.
What Topics Does An Investing Podcast Cover?
Honestly, it depends on the podcast. There are a variety of different types of podcast even within the investment niche.
You've got podcasts aimed at beginners, market news roundups and analysis, interview shows, and more, as well as shows that focus on specific topics like real estate investment, cryptocurrency, or the economy.
That's why it's best to listen to a range of different investing podcasts, to develop as broad a knowledge base as possible.