If you're looking to buy new vehicles for your business, you're not alone. Over 15 million cars were sold in 2021, continuing an increasing trend of car sales year after year.
With so many models to choose from, you may be wondering which is right for your business.
Luckily, we can help with that. From the Tesla Model X to the Lexus Gx460, let's talk about the Best Business Vehicles (SUVs) that can not only make your customers happy, but also help you lower your tax burden.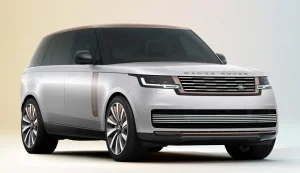 What Makes a Good Business SUV?
Before we jump into the list, let's briefly discuss the most important features of a work vehicle. Here's what to look for in an SUV, specifically.
Power
While we usually associate power with trucks, SUVs can be even more efficient for hauling or towing. You won't need to buy an expensive truck cover to protect items from the weather, and you can still have just as much towing capacity as a large truck.
Not all work SUVs will need to tow large amounts, but it's something to keep in mind as you shop.
Fuel Efficiency
The price tag is important, but you always have to weigh it with the cost of fuel. With gas prices at an all-time high, consider how much you'll spend on fuel at the end of each month and add that to your car payment to see if you actually save.
On the other hand, an electric vehicle or hybrid may not have to be as "efficient" if it's still saving money on fuel.
Tax Savings
With a push for green energy, fuel efficiency, safety, and more, the federal government (and various states) offer incentives when purchasing certain vehicles. No business likes overspending on taxes, so if you're interested, feel free to check out the top 10 tax-saving vehicles to help make an informed decision!
For Vehicles over 6000 Pounds Section 179 and Bonus Depreciation allows business owners to maximize your tax savings by write off vehicles in 1 to 5 year period. We have compiled a List of Vehicles that Qualify for Section 179 and Bonus depreciation. Check it out here.
Dependability
No employer wants to send their crew out and force them to wait hours for a tow, get into an accident, or put them in dangerous situations. For that reason, reliability is a major component of a quality work vehicle.
Work vehicles need to be able to perform their tasks every day without worrying about serious issues arising before a certain mileage point. Generally, we'd suggest avoiding vehicles that are known to have serious issues before 150,000 miles.
That's not the only factor in dependability. Every car will need service at some point, which is fine. When it comes, you don't want to be stuck with a $700 bill just to change your rear brake pads, which is the case on certain vehicles.
Longevity
It pays to keep your cars for as long as you can. If you buy a car for $17,000 and another for $27,000, but the first car breaks down before you're done paying off the loan and the other will last for years beyond it, which works out in your favor?
The best cars for businesses are the ones you have to pour the least into for maintenance and that will last you for a long time.
Price
The average price of a new car last year topped $47,000. As we mentioned above, you get what you pay for in many cases. However, you should still be worried about upfront costs.
Buying a car that's 1 or 2 years old could help reduce upfront costs dramatically, as cars lose up to 30% of their retail value in their first year. Buying an older car may make sense in some situations, but only if it's reliable and meets your needs.
The older you go, the more of a gamble it is.
However, we're going to be discussing vehicles from 2022 on this list, so look into their previous years for more information. Once you do, factor in tax savings, reliability, and how much revenue it will earn you before determining if the price is right!
1. Tesla Model X
If you want a high-quality, reliable vehicle that can save you a lot of money on fuel and taxes, then this is the one for you. The Tesla Model X is an electric vehicle that offers businesses plenty of great tax deductions for clean energy.
Don't think for a second that this vehicle lacks power, as it comes with between 670 and 1,020 horsepower and a towing capacity of up to 5,000 pounds.
Now, if you're thinking "yes, but I will have to sacrifice fuel range with an EV", think again. The Model X has one of the best ranges of any EV on the market, up to 351 miles on one charge (battery only). However, good things come at a cost.
Tesla is not giving these models away, with an MSRP of $114,990. The good news is that you can write off the entire cost and only pay $6 to $10 to fill up your battery! Overall, you'll wind up saving in the long run.
The only downside is that Tesla is still a fairly new company. If you like to keep your vehicles for 10 or 15 years at a time, we just don't know enough about how long these models last yet.
However, Tesla has been very firm and honest about their recalls and standing by their work, so we can assume they will be fairly reliable over the long term.
2. Range Rover
These British off-roading vehicles make excellent work vehicles for any industry. Part of the Land Rover brand, the Range Rover is an excellent option for many businesses, as it's quite powerful and versatile.
With up to 557 horsepower, 7,716-pound towing capacity, and excellent off-road capability, the Range Rover may be an excellent option. Again, they aren't giving these away, as newer models come with an MSRP of $93,800, and it can be challenging (and expensive) to find parts for them when maintenance is needed.
Generally, we'd recommend Range Rovers to any company that works in difficult weather conditions or drives on less-than-ideal roads.
For example, say you do a lot of business in Vermont during the winters, constantly shifting between dirt roads, hills, ice, and snow. In that case, the Range Rover would perform admirably.
3. Mercedes-Benz G Wagon
This is, without question, a luxury vehicle. With a price tag of over $133,000 for new models, most businesses would only buy these if they have passengers to impress.
However, it does perform quite admirably. With a strong V8 engine, the Mercedes G Wagon SUV comes with 416 horsepower and a towing capacity of 7,000 pounds.
Another downside, continuing with the price, you should expect between 17 and 19 mpg on city and highway at most. Also, Mercedes-Benz is a European manufacturer, meaning that parts are likely to run a pretty penny.
Overall, this is a quality vehicle that's meant to impress but isn't too practical for hauling or regular work operations.
4. Chevy Suburban
We would rank this among the top for power. If you plan to haul large, heavy loads from one point to another, then the Chevy Suburban can get the job done. Newer models can tow up to 7,800 pounds!
The Suburban has one of the most classic SUV designs, which is perfect if your business requires picking up passengers. There's plenty of cargo space, seating, and legroom without too many unnecessary features. All of this comes with an MSRP of $53,000.
However, GM is not well-known for its longevity, and the Chevy Suburban is a good example of this. Depending on the year, a Suburban may only last 150,000 miles with proper maintenance and steady driving.
5. BMW X5
BMW X5 was one of the highest-rated vehicles of its kind in 2022, receiving a 9.5 from Car & Driver. For a smaller SUV, it offers an impressive 523 horsepower, 6,600-pound towing capacity, decent fuel economy, and all the luxury you could ever need. Also, it has an excellent safety rating, first-class handling in all conditions, and the BMW prestige.
It's no secret that BMW makes excellent, fast, and powerful vehicles. However, they do come with a price, and it doesn't stop at the $60,600 MSRP.
If there were a main downside to this vehicle, it would be maintenance. We're not saying that X5s are unreliable or need excessive maintenance, it's just that maintaining them is expensive. A simple oil change will cost around $200, and other parts like brake pads can cost $490.
6. GMC Yukon
One of the classic large SUVs on the market is the GMC Yukon, it's perfect for hauling larger loads or a lot of passengers. The Yukon is quite large, has a towing capacity of up to 7,900 pounds, more than enough cargo and seating, and quite impressive fuel economy for its size. You can expect around 21 mpg in the city and up to 27 on the highway!
The main downside, similar to the Chevy Suburban, is the GM dependability issue. Some models and years are far better than others, but you may find expensive repairs earlier than you'd like.
However, for the ratio of size, fuel economy, and towing capacity, that's a small price to pay for many business owners!
7. Audi Q7
For an Audi SUV, the price tag of $57,500 isn't too bad. It's still a fairly luxurious vehicle, has excellent handling, and has decent fuel economy (20/25). With 248 horsepower and a towing capacity of 4,400 pounds, it isn't a bad option for a small SUV.
Again, European cars are more expensive to maintain, on average. That's something to keep in mind. If you want a luxurious, smaller SUV, then this is still an excellent option to choose.
8. Cadillac Escalade
You've seen them at the airport and wondered who they're picking up. Well, the Cadillac Escalade is a large vehicle in size, but not in weight, as it weighs less than the Tesla Model X. Don't let that fool you, as it still offers a towing capacity of up to 7,700 pounds!
However, the slick exterior is one of the main selling points of these vehicles. Overall, this would be one of our ideal recommendations for businesses picking up high-profile clients or offering luxury to your passengers.
It's a spacious and luxurious vehicle, but it comes with a price tag starting at $76,295.
9. Lexus Gx460
With an impressive towing capacity of 6,500 pounds and 301 horsepower, the Gx460 is an impressive luxury vehicle. It comes with all of the features you'll need for comfortable, longer hauls.
The best part of these vehicles is that you're buying a luxury SUV with all of the work specs you could ever need and the Toyota dependability.
Toyota and Lexus are not known to be the fastest and fanciest, but they are known for being the most reliable vehicles on the road, often lasting for well over 300,000 miles.
This would be our best recommendation for businesses with longer, frequent trips, as it's one of the most dependable on this list, their brand is known for its longevity, it's comfortable, and it's reasonably priced ($55,000 new).
However, the downside of these is the fuel economy, averaging 15 in the city and 19 on the highway. Again, all good things come with a price, but that price also comes with great tax deductions.
10. Infiniti QX60
Infiniti has a mixed reputation among car lovers. Some love them, some don't. However, this SUV is truly one of the best vehicles they've come out with.
295 horsepower, a towing capacity between 3,500 and 6,000 pounds, and an MSRP of only $46,850 new, it's not a bad option for many companies looking for a smaller or mid-sized SUV. Infiniti QX60 fuel economy isn't too bad either, with up to 21 mpg in the city and up to 26 mpg on the highway.
There aren't many fancy thrills or luxuries in the vehicle, but for a work vehicle, it will get the job done admirably. The best part is that, with proper care, the QX60 can last for 250,000 to 300,000 miles, making it a dependable and reliable option for businesses!
Choose Wisely
Now that you know some of the best work Vehicles and SUVs on the market, there's a reason that the Tesla Model X is at the top of the list. Regardless, any of these vehicles will help you get the job done, safely get you from one place to another, and save on your taxes.
Shop with an open mind and stay up to date with our business blog for the latest tips on how to save big!
Learn More
Section 179 Deduction Vehicle List 2022
10 Best Vehicles for Income Tax Deduction in 2022
10 Best Electric Business Vehicles (in 2022)
What Small Business Expenses Are Tax Deductible in 2021-2022?
Nissan Rogue Tax Write Off 2021-2022(Best Tax Deduction)
Toyota Camry Tax Write Off 2021-2022(Best Tax Deduction)
Tesla Model X Tax Write Off 2021-2022
Toyota 4 Runner Tax Write Off 2021-2022(Ultimate Tax Deduction)
Lexus ES Tax Write Off 2021-2022(Best Tax Deduction)
BMW 3 Series Tax Write Off 2021-2022(Best Tax Deduction)
BMW 5 Series Tax Write Off 2021-2022(Best Tax Deduction)
Toyota Tacoma Tax Write Off 2021-2022(Best Tax Deduction)
Kia Forte Tax Write Off 2021-2022(Best Tax Deduction)