If you were lucky enough to receive a Paycheck Protection Program (PPP) loan during the Covid-19 pandemic, you're probably wondering what this means for your tax return.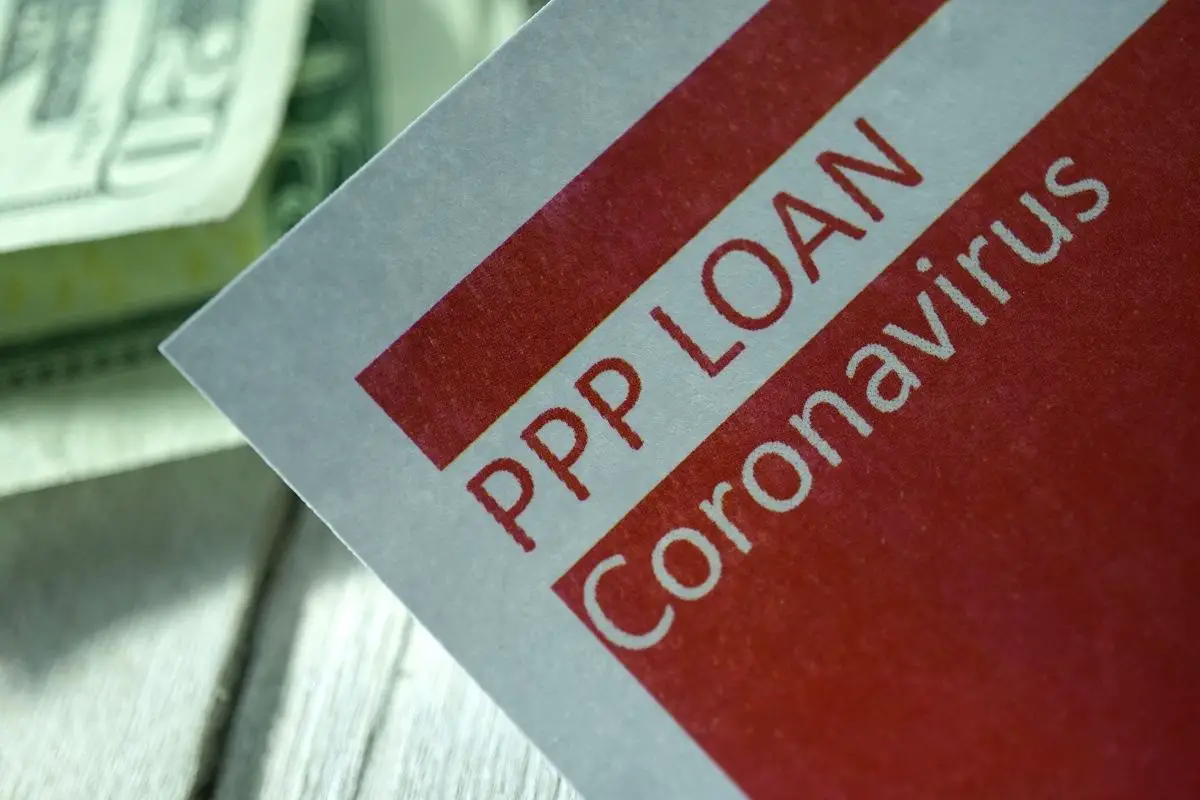 And that's exactly what this article is going to address, and we'll also tackle all of your most frequently asked questions on the subject along the way.
Please feel free to scroll ahead to any section that jumps out at you. Here goes.
What Exactly Is A Paycheck Protection Program (PPP) Loan Anyway?
The PPP loan program was put in place by the United States federal government, when it was led by the Donald Trump administration in the year 2020.
This was made possible by the passing of the CARES Act, where CARES is an acronym for Coronavirus Aid, Relief, and Economic Security Act.
The purpose of the program was to enable eligible business organizations to apply for low-interest private loans in order to cover the payroll for staff, among other business expenses.
It was hoped that this initiative would go a long way to saving jobs and keep the economy ticking over.
The PPP loan is specifically for self-employed people, non-profit organizations, sole proprietors, independent contractors, tribal businesses, and veterans organizations.
And other criteria have to be met besides with regards to number of employees and total net worth.
The amount provided is based primarily on the payroll costs, coming in at 2.5 times the average payroll costs.
This way, the loan can also be used for other things in addition to payroll, such as rent.
PPP loans have an interest rate of just 1%, and borrowers can apply for loan forgiveness within 10 months after the last day of the covered period, and provided that they have met certain criteria, whatever remains to be paid of the loan can be written off.
The PPP loan program may have cost taxpayers billions of dollars, but the loan had very generous terms and proved to be an essential lifeline for many businesses during the pandemic.
Are PPP Loans Taxable?
Ok, let's kick things off with the good news…
Businesses do NOT have to include PPP funds in their gross income on their federal tax returns.
Why The Confusion On Whether PPP Loans Are Taxable?
In February 2021, posts on social media went viral stating that PPP loans must be reported on the tax return, with one particular post to this effect being shared well over 350 times over the course of 4 days.
Many people simply did not know what to believe, and there were many comments made on the original post with mixed reactions.
People didn't know whether this meant that their business needed to acknowledge PPP loans on their tax returns.
And others wondered if this meant that their business must report the funds  they received as taxable income.
However, at this junction journalists did their fact checking, and the folks at USA Today were soon able to debunk this as a false claim, and as mentioned earlier, businesses do NOT have to include PPP funds in their gross income on their federal tax returns.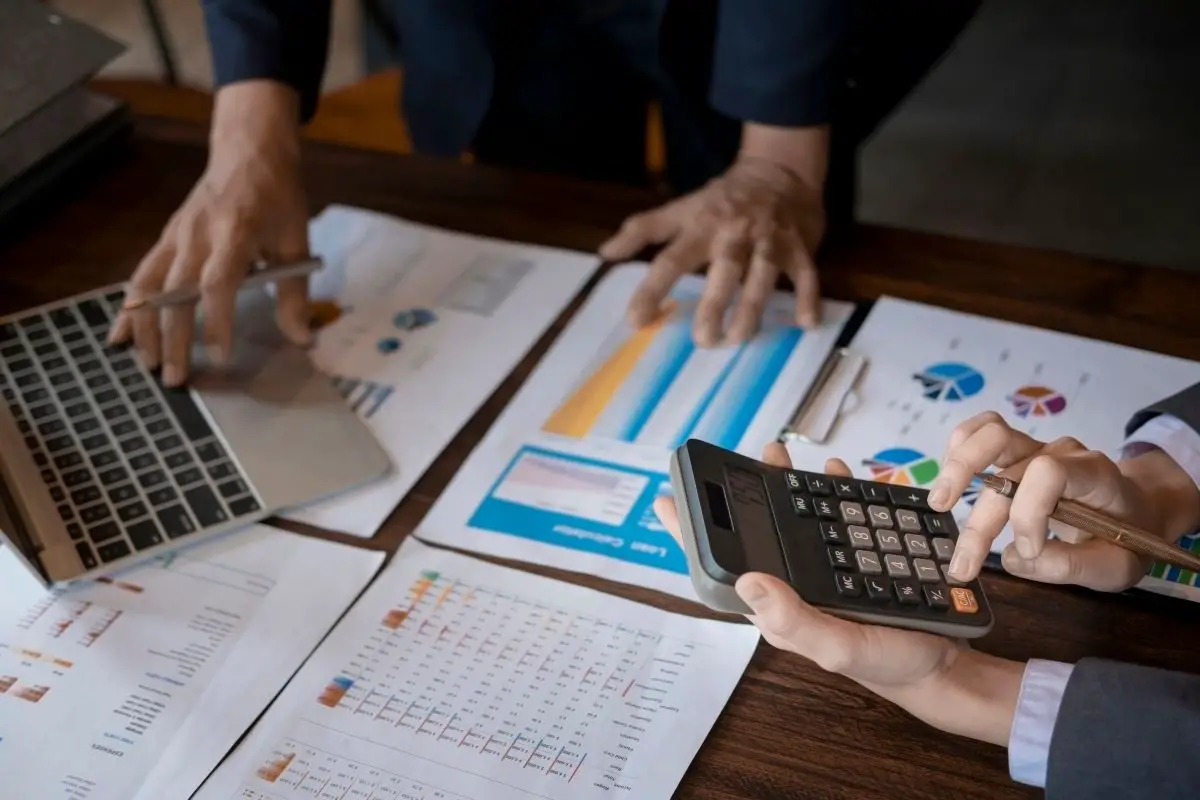 Why Aren't PPP Loans Tax Deductible?
The reason that PPP loans have to be reported as taxable income for businesses is because the loan is expected to be paid back.
Tax Rules Regarding Forgiven PPP Loans
Small Businesses
When it comes to forgiven PPP loans, the rules are a little different, however…
For example, in some states, there is a state tax on forgiven PPP loans, but in others there is not.
For further information on whether your particular state requires you to tax your forgiven PPP loan, please head over to the website for your particular state.
Self-Employed
If you are self-employed, you may also be wondering what the status is on your PPP loan if your application for forgiveness of the loan goes through.
This is as follows: any expenses eligible to be forgiven from your loan amount cannot also be deducted on your taxes.
Are PPP Loans Automatically Forgiven?
One of the great things about the PPP program is that in many cases the loans will be forgiven.
However, it's important to note at this point that this is NOT done automatically, and to have your PPP loan forgiven, you will have to apply.
If your PPP loan came to $150,000 or less, applying to have the loan forgiven is very easy. All you have to do is head over to the SBA's online portal, which you can access on this link.
This portal was specifically set up to make the process of applying for forgiveness more streamlined.
Have There Been Any Changes To The PPP Loan Forgiveness Rules?
The rules and regulations surrounding the PPP program have been rather fluid, as the society and economy adjusts to the impact of the pandemic, and there have been changes to PPP loan forgiveness rules over time.
This includes forgiven PPP expenses being made tax-deductible…
Previously, the IRS said business owners could not deduct forgiven PPP expenses like payroll from their taxes. However, since then a new law has come into place.
The executive vice president of the U.S. Chamber of Commerce, Mr Neil Bradley, confirmed that any tax consequences of receiving a PPP loan are eliminated if your PPP loan has been forgiven.
Wrap Up
Of course, it would be rather unfair if funds received through the PPP loan were tax-deductible for business.
The idea behind the program was to help small businesses out, in a time of great need.
And to expect to have a portion of that paid back as tax, would go against the grain of what the loan was for.
So, it's most definitely good news that businesses do NOT have to include their PPP funds in their gross income on their federal tax returns.
But one thing you do need to think about is the rules and regulations in your particular state regarding whether there will be a tax for a forgiven PPP loan, which you will have to check on your state's official website.