If you have been living in an assisted living situation for years now, or if you have only just started looking at your options for years yet to come, a common question people have is how they can fit the cost of this style of living into their financial plans.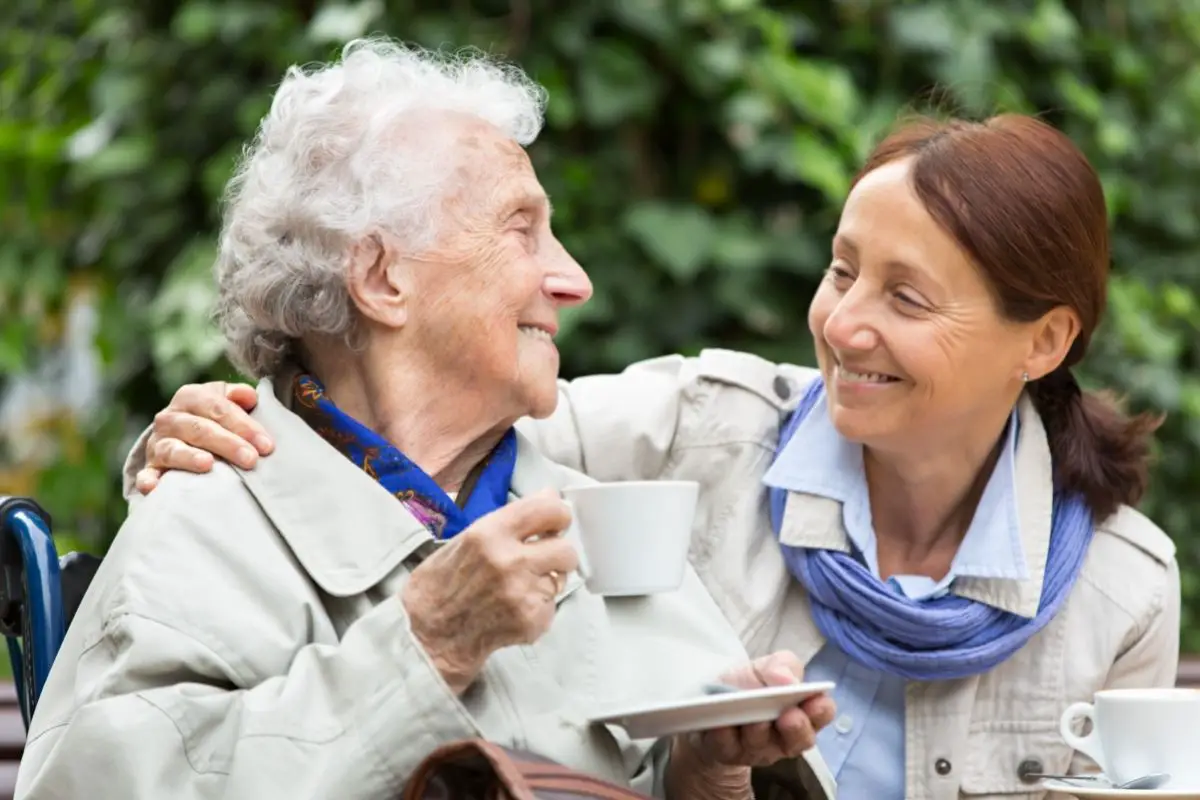 Some people may think that assisted living is becoming too expensive and not a viable option for themselves or their loved ones.
However, something some people have not considered is utilizing some common methods to make this method of living more affordable.
Some common options that people go for is utilizing charities or benefits who can cover part of the financial burden of this living style.
However, a lower maintenance option for making assisted living more affordable is offsetting some of the cost for it as a tax deduction.
Tax laws can change quite often, but there are some more general rules when it comes to offsetting and deducting tax payments. If you have any questions about tax deductions and the costs of assisted living, this article aims to answer them.
If this is an option you had not considered and do not know anything about, reading this article should give you all the information you need.
Of course, everyone has a unique circumstance, so contacting an accountant or a tax expert will give you more tailored advice, but if you want the basic information, keep reading!
This guide will go through some of the most common styles of assisted living and assess how much you can deduct tax payments for them to make them a more financially viable choice.
Independent Living
Having an independent living plan, and its expenses, do not tend to be tax-deductible, this is with the exception of being in a Life Plan community.
These Life Plan communities often have some tax-deductible options and are more commonly referred to as a continued care retirement community.
However, if you are utilizing a more typical traditional independent living situation, these fees tend to not be tax-deductible unless stated otherwise.
There are some costs related to independent living which can be partially deducted, however. For example if you are receiving medical services from a nurse or caregiver, often part or all of these costs can be written off.
But these have to be services provided by a care worker, these can include; chronic disease management, wound care, or medication management.
Assisted Living
Unfortunately, not all assisted living costs have the possibility of being deducted, however, if you are living in a community dedicated to assisted living, some of the expenses or fees can potentially be deducted to make this a more affordable option.
To be able to itemize these deductions for the medical services you will have to fit some key requirements.
Firstly, you will have to make sure a certified nurse or physician has confirmed that you are not able to physically perform at least 2 daily living activities without the assistance of a caregiver.
This could be because of needing supervision to make sure you remain safe or potential cognitive impairment, or decline.
Some of these required daily living tasks (ADLs) will include grooming, bathing, dressing, eating, going to the bathroom, transferring and ambulation.
On top of this requirement, the resident will also have to have a care plan which will outline the specific assistance that they need.
A lot of different care communities will be able to outline the exact plan a resident is on and show exactly what services they are utilizing and the cost of this.
There are some medical expenses that will comprise a part of the assisted living fees, and they will contribute towards a large portion of the resident's assistance.
However, these costs can only be deducted if their cost makes up more than 7.5% of the resident's adjusted gross income (AGI).
Depending on the type of care a resident is receiving, 100% of their costs could be deducted if they are considered completely medical costs, however, this is usually not the case.
But as long as the viable cost is more than 7.5% of the resident's AGI, the cost can be properly deducted.
Other Types Of Living
Memory Care
Some people living in assisted living will require memory care, and luckily, some of these costs are viable for tax-deduction.
They will need to have the same itemized medical expenses that those in assisted living need to make sure to get proper deduction.
Also, similar to assisted living, memory care recipients will need to make sure they have the same at least 2 daily activities that require assistance.
Because memory care tends to already include cognitive decline, getting an itemized plan should be easy to access.
Similarly to assisted living as well, the costs will need to be at least more than the 7.5% of the patient's AGI.
Skilled Nursing
For the most part, skilled nurses expenses that are not covered by the cost of Medicare, will also be eligible for medical expense tax deductions.
When the recipient is living in a community when the skilled nursing is the main reason the recipient is living there, sometimes the whole cost can be deducted.
Paying On Someone Else's Behalf
If you are, for example, an adult child of someone in assisted living, and you are paying for your loved one's care, you will be able to deduct the correct expenses from your tax return with the aforementioned itemization.
If they are considered a dependent, you can claim their medical costs. To be considered a dependent, the person you are helping will have to have not received the gross income limit for that tax year.
This is all you need to know about deducting assisted living expenses from your tax return, and as you can see depending on the severity of the care, you can get a good amount of the medical costs deducted to make this style of living significantly more affordable.