Throughout your working life, you will make contributions to your pension.
Saving for retirement is incredibly important because when you stop working, you will stop earning.
So, it is very important that you save enough money during your working life to sustain your lifestyle once you retire.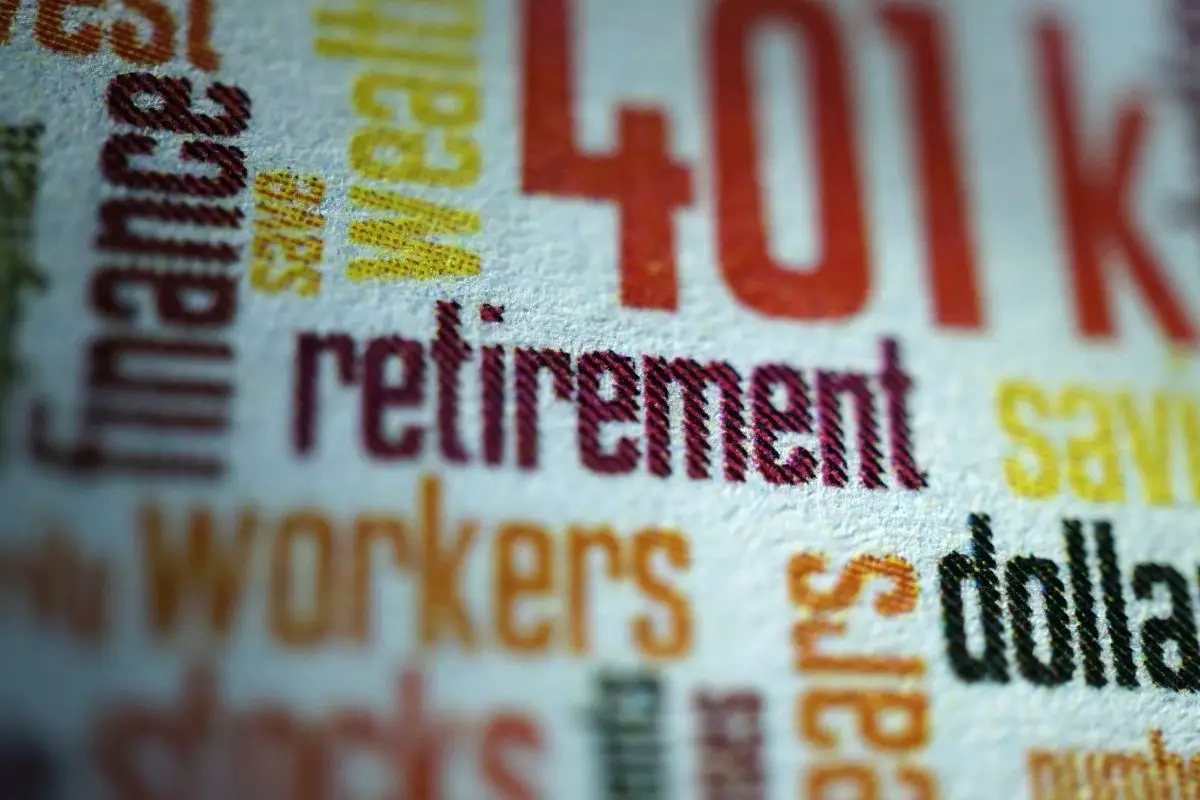 Your retirement will be funded by a number of different avenues.
There will be employee contributions, and your own contributions to employer-run pension plans, but most people will save additional money on top.
Two of the most popular retirement saving options are 401K and IRA accounts.
In this guide, we'll be taking a look at what a 401K and IRA account are.
We'll also be taking a look at if a 401K and IRA are the same. So, if you want to find out more, keep on reading!
What Is A 401K?
Firstly, let's take a look at what a 401K is. As we have mentioned, a 401K is a retirement savings plan.
This type of savings account is an employer-sponsored, defined contribution account, and it is one of the most popular among Americans saving for retirement.
401K retirement plans are usually contributed to using money from your paycheck.
This money will be taken before you get paid, and then your employer will match your contribution.
Your contribution will be deposited into a fund of your choice which you can select from a pre-selected list of funds.
As this is a government run retirement scheme, it is very popular. Most people will contribute to a 401K during their working life.
What Is An IRA?
Similarly, an IRA is also a retirement savings account.
Just like a 401K, an IRA is an incredibly popular savings account due to the benefits that it provides.
With tax advantages for retirement purposes, it is easy to see why so many people contribute to their IRA while they work.
Contributing to your IRA is simple, every month you can contribute money to the account, and over time it will grow.
Throughout your working life, you can use your IRA to make a decent-sized nest egg for retirement.
Are 401K And IRA The Same?
Now that we know what a 401K and IRA are, let's take a look at if they are the same.
In one word, no, they are not.
While they are both types of savings accounts that can be used to save for retirement, a 401K and IRA are not the same thing.
As we mentioned earlier, a 401K is a type of employer-sponsored retirement plan.
Due to this, the majority of people will have a 401K savings account.
Every month, you will automatically contribute to this account using the money that you earn through work.
This deposit will then be matched by your employer.
So, when you contribute to your 401K, you are essentially getting double the amount that you contribute saved for retirement.
In contrast, IRA accounts are not employer-backed.
They are set up independently of your employer, which is why they are slightly less common than 401K accounts.
Most people who set up an IRA are people who are actively preparing themselves for retirement, not people who are passively contributing to their retirement plan.
This is because the only money that is contributed to an IRA is your own, your employer will not contribute anything to this type of retirement plan.
Similarities And Differences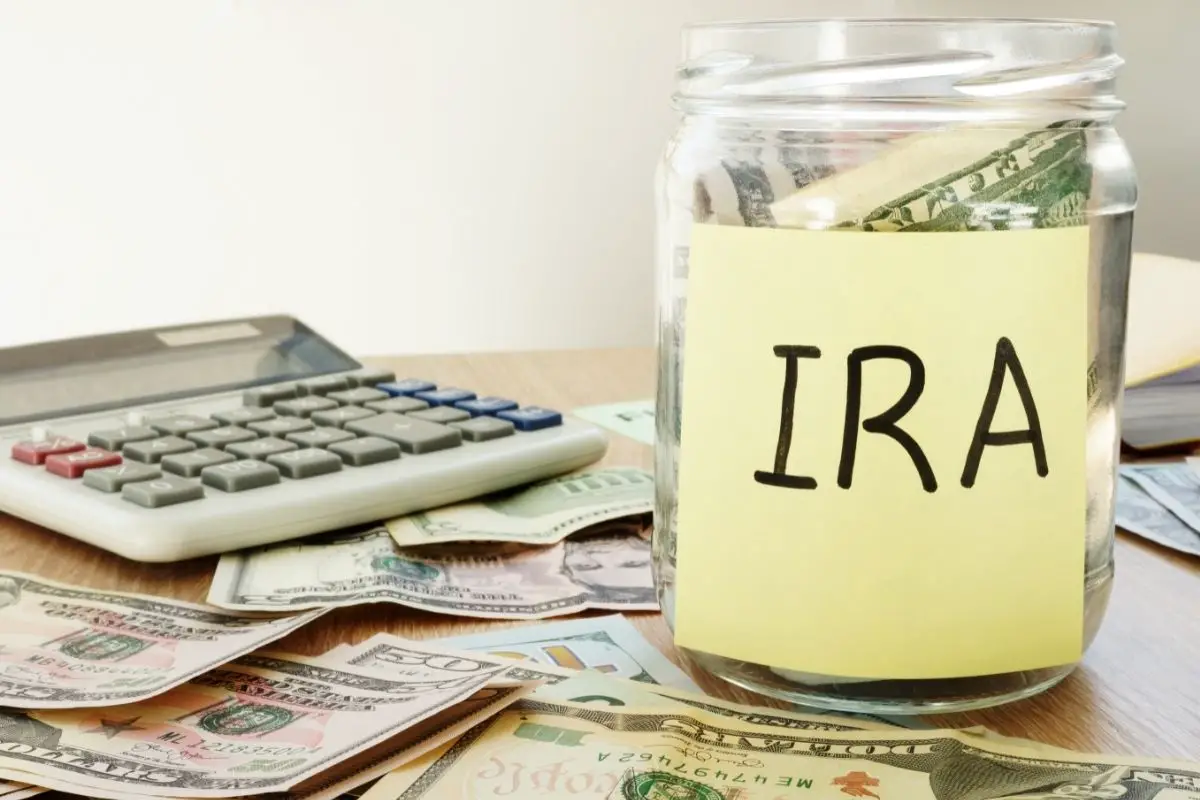 Now that we have established that a 401K and IRA are not the same, let's take a look at some of the similarities and differences between these two accounts.
Similarities
A 401K and IRA are both retirement savings plans.
Both types of accounts grant access to tax breaks and deductions.
Both accounts allow for tax-deferred growth, meaning that you can save a substantial amount for retirement.
Differences
401K contributions are automatically withdrawn from your paycheck as a paycheck deduction, IRA contributions must be made by yourself.
401K contributions are matched by your employer, while IRA contributions are not.
Roth IRA withdrawals are tax-free, whereas 401K withdrawals are taxed as normal income.
401K accounts are usually managed by your employer, IRA accounts are managed by the individual.
Is It Better To Have A 401K Or IRA?
Now that we have taken a look at the similarities and differences of these accounts, let's take a look at which is better.
It is important to note that both accounts are excellent, and they can help you to save a substantial amount ready for when you retire.
However, there is no denying that a 401K is the better option.
On an objective level, 401K accounts are simply better.
While the amount that you can contribute is restricted, you can still contribute much more during a single year to a 401K than you can to an IRA.
This is primarily because of the employer-match which essentially doubles the money that you are contributing to your 401K.
However, this isn't the only reason why 401K accounts are considered better.
In addition to this, 401K accounts also offer the ability to make larger contributions once you pass the age of 50.
Whereas the contribution limit for an IRA account does not change.
So, throughout your lifetime, you will be able to save much more money for retirement using a 401K.
Can I Have Both An IRA And A 401K?
However, in an ideal world, it is best to have both an IRA and a 401K account.
Of course, it is not possible for everybody to contribute to both savings accounts simultaneously.
But, if you are somebody who is in a financial situation where you can afford this, then it is definitely worth doing it.
If you can contribute to both at the same time, you will get the best of both worlds.
Summary
In short, no, a 401K and IRA are not the same.
These two accounts are similar as they are both retirement accounts. However, they are not the same thing.
The primary difference between the two is that a 401K is an employer-contributed retirement account, whereas IRA accounts are only contributed to by the individual.
Thank you for reading!