When employees have a 401 (K) plan, then it acts as a personal pension account, building up money for the employer to use when they later retire.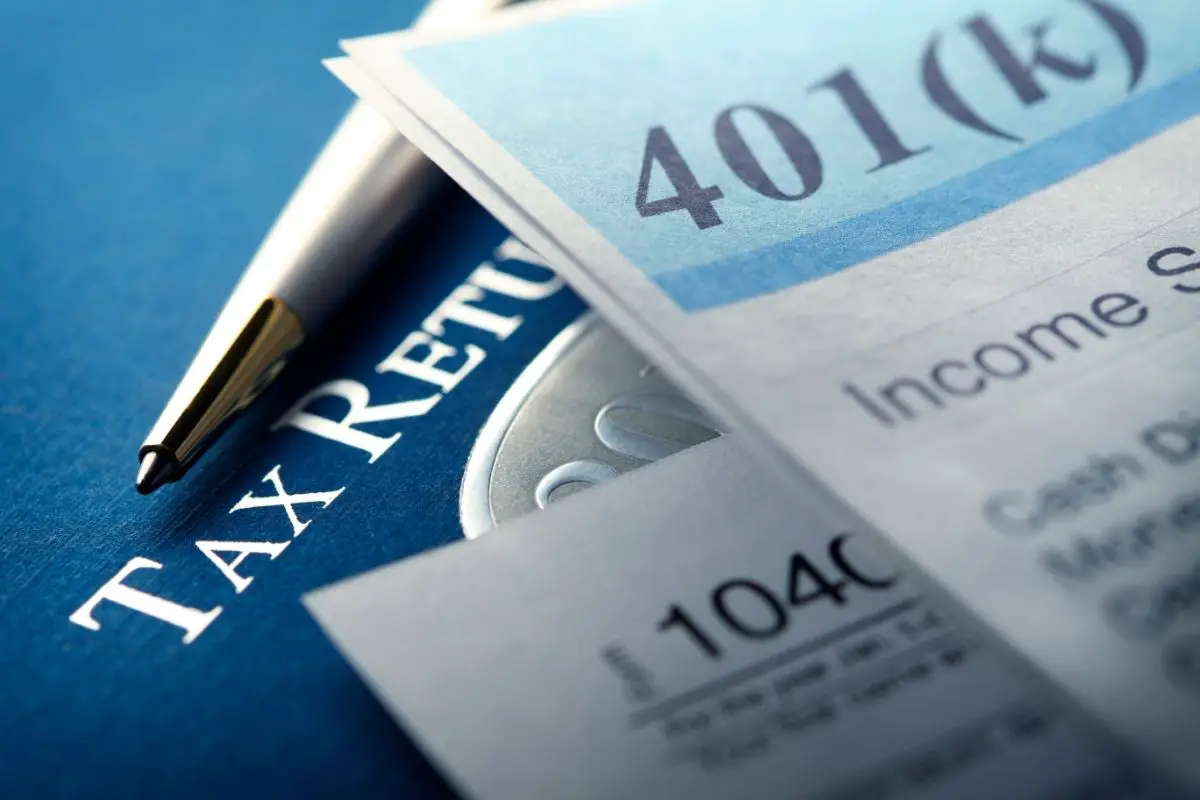 However, with all the money that goes into a 401 (K) plan, you might be wondering if that money is tax deductible – meaning that it can be deducted from the amount of tax that you have to pay that tax year. Is this the case?
We've got the answers for you. In our informative guide below, you'll find out all about 401 (K) plans and how they can affect your taxable income, as well as all kinds of other factors that may come from having a 401 (K).
Are 401 (K) Contributions Tax Deductible?
The short answer to the question, however, is no. No such thing as 401 (K) tax deduction exists, though there are certain tax benefits that come from having a 401 (K) plan that is being added to regularly. This article will cover them.
The reason that they are not deductible is because a deduction lowers the amount of your income that is subject to being taxed. This often leads to lowering how much tax you have to pay.
It is not possible to take your 401 (K) plan contributions and deduct them from your income tax in order to lower your taxable income.
What Is A 401 (K)?
Before we begin, it's a good idea to make clear what we mean by a "401 (K) plan" and how it works. As we mentioned before, it's a personal pension account that has money put into it while you're under specific employment.
To begin getting a 401 (K) you first need to have completed 12 months of service to the employer.
But where does the money come from? It's typically from your paycheck, with each having a little bit taken from it in order to go directly into the 401 (K) pension. However, sometimes the amounts will be matched by your employer too.
When the contribution comes from the paycheck, it is using pre-tax dollars, which helps reduce the tax liability and withholding.
On top of that, the money added to the 401 (K) is not included in your taxable income from the job at the end of the tax year, which means you might pay less in taxes.
How Does 401 (K) Contributions Affect Your Tax?
By contributing these pre-tax dollars to your 401 (K) plan, it acts almost like a tax deduction, but not quite.
Contributions can take many forms, such as investment gains, or even elective deferrals – which is a name given to a part of an employee's salary that is kept back and put into a retirement plan.
These incomes are not taxed, instead being subject to tax deferral until a later date – when the funds are distributed and you take your pension money out.
An employer also benefits from their employee's 401 (K) plans. The contributions that they make to each 401 (K) is deductible from their own federal income tax returns. However, this is only under certain conditions.
The 404 section of the Internal Revenue Code states that the employer's contribution has a deduction limit that is 25% of the employee's compensation.
As long as their contribution meets this limitation, then the employer can deduct it from their own tax returns.
Reporting 401 (K) Contributions On Your Taxes
When it comes to filing your tax returns, you'll want to include every proper and relevant piece of income so that you don't fall to any penalties from the Internal Revenue Service (the IRS, who collect our taxes).
For this reason, you may wonder if the contributions into your 401 (K) need to be reported on your tax return. Simply, the answer is no. Since the contributions are done before being taxed, they don't need to be included in your taxable income.
Taxing 401 (K) Withdrawals
Instead, you won't need to report any 401 (K) income until you actually start taking money out of your 401 (K) plan, which will usually be when you have retired, since that's what it is nominally for.
For that tax year, you'll have to put it on your tax report. The benefit is that your tax bracket should be lower during retirement, because you're not earning as much, and so you'll lose little of the 401 (K) money to taxes.
Early Withdrawal
The amount of money that you pay upon withdrawing, however, can vary.
If you take funds from your 401 (K) before the age of 59 ½ then it counts as an early distribution, and you have to pay a penalty of an extra 10% tax on the amount that you're taking out. However, there are certain exceptions to this.
For example, an IRS levy of the plan would mean you don't have to pay the extra 10%.
Similarly, military reservists called for active duty can get exceptions for certain distributions, or if the 401 (K) participant has been disabled then they don't have to as well.
Time Limits
You will need to make sure that you do withdraw your 401 (K) money in time, though. You may not want to take it out early, as explained above, but there is a limit on how long you can actually keep the funds in their account.
The overall rule is that you need to withdraw the money before you reach 70 11/2 years old. However, if your 70th birthday was July 2019 or later, then age 72 is the limit.
You don't have to remove it all at once, but you do have to take a minimum amount each time.
Final Thoughts
If you have a 401 (K) plan then it cannot be deducted from your end of year taxes.