According to a report by World Property Journal, The US housing market is worth $33.6 trillion.
If you're looking to sell or purchase a house, you may want to talk to an appraiser to find the value of your property. Similarly, a real estate agent can also evaluate your property.
Appraisers and real estate agents both play a crucial role in the selling and home buying process. Yet, their roles can occasionally overlap, and they frequently come to similar conclusions. This can cause confusion among some as to which one to choose.
This article will help you differentiate between the two and help you choose the right person to evaluate your property. Read on to figure out the differences when it comes to using an appraiser vs real estate agent.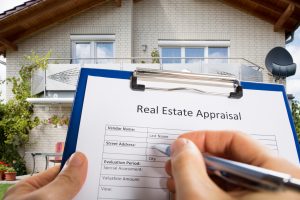 What Is a Real Estate Agent?
A real estate agent helps clients buy or sell a residential or commercial property. These brokers are licensed individuals who manage real estate brokerages or companies. These agents usually work with brokers.
Some agents prefer to be brokers and agents themselves to work solo. They do this to avoid the added workload and responsibility of managing a brokerage.
Real estate agents can represent either the seller or the buyer. Agents typically earn a portion of the commission for the property they help a client purchase or sell. However, some agents specialize in one specific real estate area, working as either listing or a buying agent.
What Is a Buying/Listing Agent?
A buying agent's job is to work closely with a client to determine what the client wants from their eventual purchase and set up a budget with them. Some clients may want a house to live in, while some might just want to buy a house and rent it out. Some clients may be looking for land to invest in, while some might want it for commercial purposes.
Every client is different, and it's the agents' job to gauge their needs and fulfill them accordingly. They may also coordinate with a mortgage provider to ensure that the buyer can buy the property.
A selling agent, typically known as a listing agent, assists their clients in determining the market value of their property and helps them sell their real estate at the best deal possible. They, similar to buying agents, also work with a client in determining the price of their land, house, or commercial building and help sell it around the determined price.
Both listing and buying agents also perform the closing process. This is the process in which both parties sign an agreement, verify that the buyer and seller have agreed to the terms of the deal, pay the funds, and record the transfer of the property into the buyer's name. This helps save a client from the unnecessary hassle of paperwork.
What Is a Real Estate Appraiser?
An appraiser examines a property closely to determine the value at the time of sale or during development. To do this, an appraiser physically visits the property to inspect it and gathers some of the following data:
Measurements of the structures (such as room dimensions, the roof height, and door length)
Pictures of the exterior as well as the interior of the property
History of the place as well as the intended use of the property
Checking the architectural quality and the integrity of the building
Characteristics of the property that might affect its value (such as noisy road or bad sewerage)
The appraiser also examines the market condition in the location of the property. This includes a thorough analysis of comparable properties that have been sold recently. This is used to compare the property's value in question with the one sold recently to determine the accuracy of the proposed value of the property being appraised.
The appraiser's responsibility is also to verify legal descriptions of the property to make sure it's fit for sale.
Most appraisers examine one property before moving on to another. They keep a detailed record of the data gathered and their observations to support and verify their final estimates. They usually have an office as a base of operations and can be frequently found outside at different properties.
Appraisers often work for banks or liquidation companies to provide a fair sale estimate.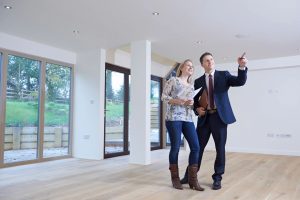 Appraiser vs. Real Estate Agent – Can an Agent Make an Appraisal?
A real estate agent often does detailed estimates, usually for a seller. They do a market analysis to help sellers determine a realistic asking price. Agents typically take the same considerations as appraisers, including property characteristics that may encourage or discourage a buyer.
A real estate agent representing a buyer often may not be comfortable giving a detailed estimate as an agent representing a seller. This is because they may not have close access to the property in which the buyers show interest. This is why a buyer may be more inclined to hire a professional appraiser.
One thing to know is that only an appraiser can give an official appraisal, while a real estate agent can only offer their valuable perspectives on a property. Most sellers might be satisfied working with a real estate agent, while most buyers hire an appraiser and an agent.
Although both parties can communicate regarding a property, an agent can not influence the appraiser's evaluation of the property.
Professionals can be both certified appraisers and agents. However, these individuals can only act as appraisers or agents. They can not simultaneously complete an appraisal and represent a client.
In short, an agent can not complete an appraisal. They can only provide estimates.
How Does an Agent Value a Property?
The listing price can't be just blindly plucked out of thin air. Proper research needs to be done before an agent can tell you their opinion of the value of your property and give listing price suggestions.
To do this, you need to spend some time interviewing your potential agent to find someone knowledgeable about the market who has a lot of experience in selling and buying property in the neighborhood.
Experience, combined with professional training, will give an agent the expertise to come up with an informed and well-considered opinion. An agent's estimation might seem similar to an appraisal, but it does have some key differences. Here is what a real estate agent will do:
Interview the current property owner to learn about the negative and positive aspects.
Review other properties in the area and consider their sales prices and the listing prices of the properties currently on sale.
Do some research and gain background information that can affect property value.
Take a basic walkthrough of the property and note some basic information like room size, the number of rooms, and some cosmetic features like the type of flooring.
Once they do their inspection, the agent then considers their client's needs and uses all the gathered information to give an informed opinion on a listing price. This listing price can be more or less than the property's estimated market value.
Appraisal Guidelines for an Appraiser
The praise properties for a prospective homebuyer and appraiser checks the property a similar (yet more uniform and reliable) way to an agent. However, their assessment is free of personal choices. To reach the appraised value of a property, a good appraiser will:
Not interview the current property owner to gain insight into a property's negative and positive aspects.
Take a walkthrough of the house and take note of the architectural features of the property, such as room size and the number of rooms. However, they can not consider cosmetic features in their appraisals, such as the type of flooring, kitchen features, or walk-in closets.
Research about the background of the property, which could increase or decrease its value.
Review other properties in the area and consider their sales price and the recently sold properties in the area.
The appraiser then records all of the gathered information on a standard appraisal form used by more than 99% of the professional appraisers in the country. They then give their well-considered opinion on the property's appraised value in question.
The appraisal form and floor plan pictures or the front side of each property are submitted to the client as evidence of the appraisal.
Why You Shouldn't Accept the Agent's Evaluation
You might be thinking that both the appraiser and the agents do their estimation in a similar way. You are probably asking why I can't just use an agent's price?
Here are a few reasons why you shouldn't use the agent's price:
Elements in an Assessment
An appraiser looks at just the basics of the property without a personal touch. These are some things you can't argue with. However, in an agent's evaluation, they consider the basics and other elements that can make the price variable.
Every client has a different taste. Their tastes can change over time depending on what's considered fashionable. For example, Some may like a hardwood floor, while some may want a tiled floor in their house.
An appraiser will always state the facts in their evaluation, while an agent's evaluation will be different. Agent evaluations also vary from agent to agent, while an appraisal is generally the same with some minor changes here and there. A 150 square foot kitchen will always be written as a 150 square foot kitchen regardless of the style of that kitchen.
Conflict of Interest
This brings us to the second point. The real estate agent is bound to do what's in the best interest of their client. When working with a seller, one of the main goals of the agent is to close the deal in the best way possible. The best deal can mean different things for different sellers, but usually, it means selling the property at the highest price possible.
A selling agent will assign the highest price possible to the property, so the sellers looking for an agent will sign with the agent who gave them the highest price of their property. If working with a buyer, it's in the agent's best interest to ensure the house's value is as low as possible.
Meanwhile, the seller just wants to know how much they can realistically expect to sell their property for. Having different values from different agents can only lead to confusion. Too high of a price can discourage potential clients, while too low of a price can mean a loss for the client. Using the agent's price will always put you at a disadvantage as only subjective values are set.
Apples to Oranges
If you were to ask 10 different real estate agents for an evaluation of your property, then you would get 10 different submissions. Most of these will have different listing prices and a personal touch depending on the tastes of various agents and what they think is a good feature of your property.
The listings might be very similar, but when you look closer, they will differ a lot from each other. Some of them may highlight one property feature, while others may choose not to. Elements may even be entirely left out.
This creates an awkward situation where every evaluation seems more like an advertisement than an honest description of the house. A third party who has no idea about the neighborhood or the property won't know which listing is more accurate out of the ones provided to them.
On the other hand, all appraisers have to use an appraisal form that's the standard all over the country. They have to take the same steps when carrying out their appraisals. This means that you could ask 10 appraisers for an appraisal on your property, and you will get an appraisal that's very similar to the appraisal by another appraiser.
This makes it very easy for a third party to just look at one appraisal and know that it's objective and free from a personal touch, only states the facts, and can be compared to other properties in the area.
Which Do You Need?
The roles of both the appraiser and the real estate agent are essential in the home buying process. We hope this article helped clear any confusion you had when comparing an appraiser vs real estate agent.
Whichever of these two professionals you need, there are plenty of confusing tax laws around buying and selling property. We recommend working with a reputable Real Estate Broker and a Real Estate Attorney who can help guide you though the process.
Learn More
Tax Deductions for Real Estate Agents 2021-2022: Ultimate Guide
Real Estate Agent: 10 Things You Should Know
Tax Advantages of Rental Property
Tax Deductions for Real Estate Agents 2021-2022: Ultimate Guide